My Homage to Rie at
Nails and Noms.
This lady caught my eye when she did her 31 day challenge with Sammy last year , Man these ladies were good! She has also just undertaken another challenge Good luck to all the ladies involved looking forward to all the beautiful designs :)
I wanted to recreate the Rainbow fish she did a few months ago, this was a layering and a stamping manicure, I don't have the same polishes as Rie so came up with my own alternatives! Hope you like it.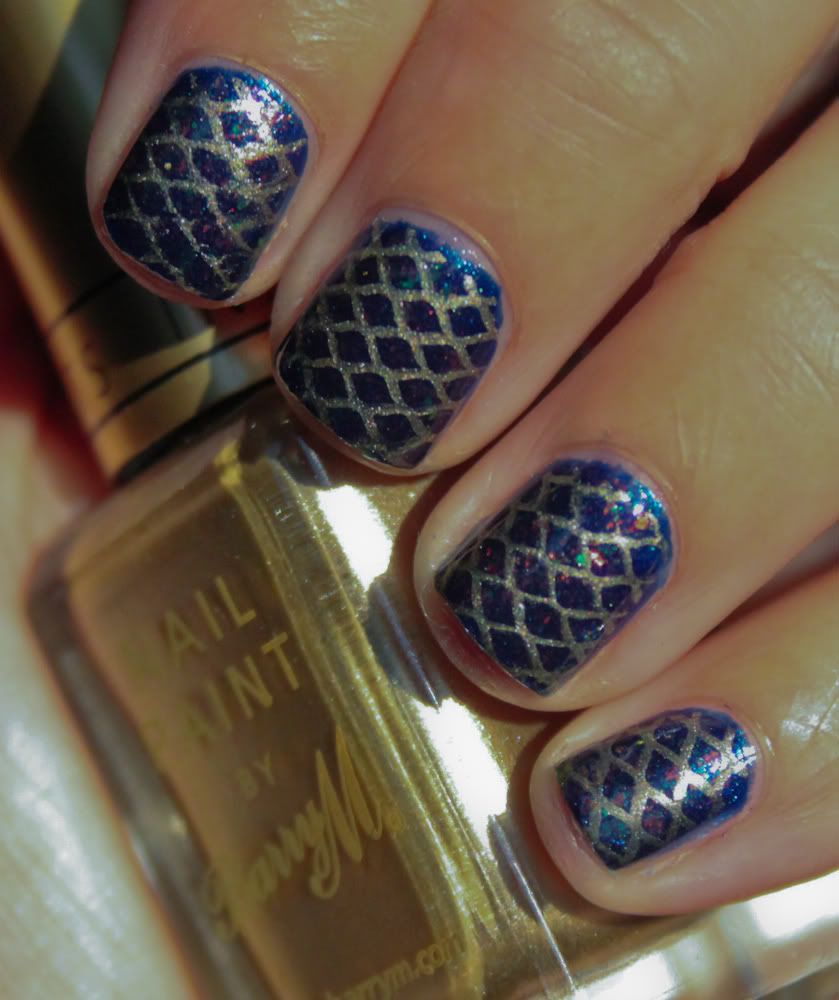 For this mani I first applied two coats of Essence Colour3 Midnight Date, this is a lovely Royal blue with glass flecks suspended in it , it has an almost metallic finish, this is the first time I have used a two ended polish and I was quite surprised at how easy I found it.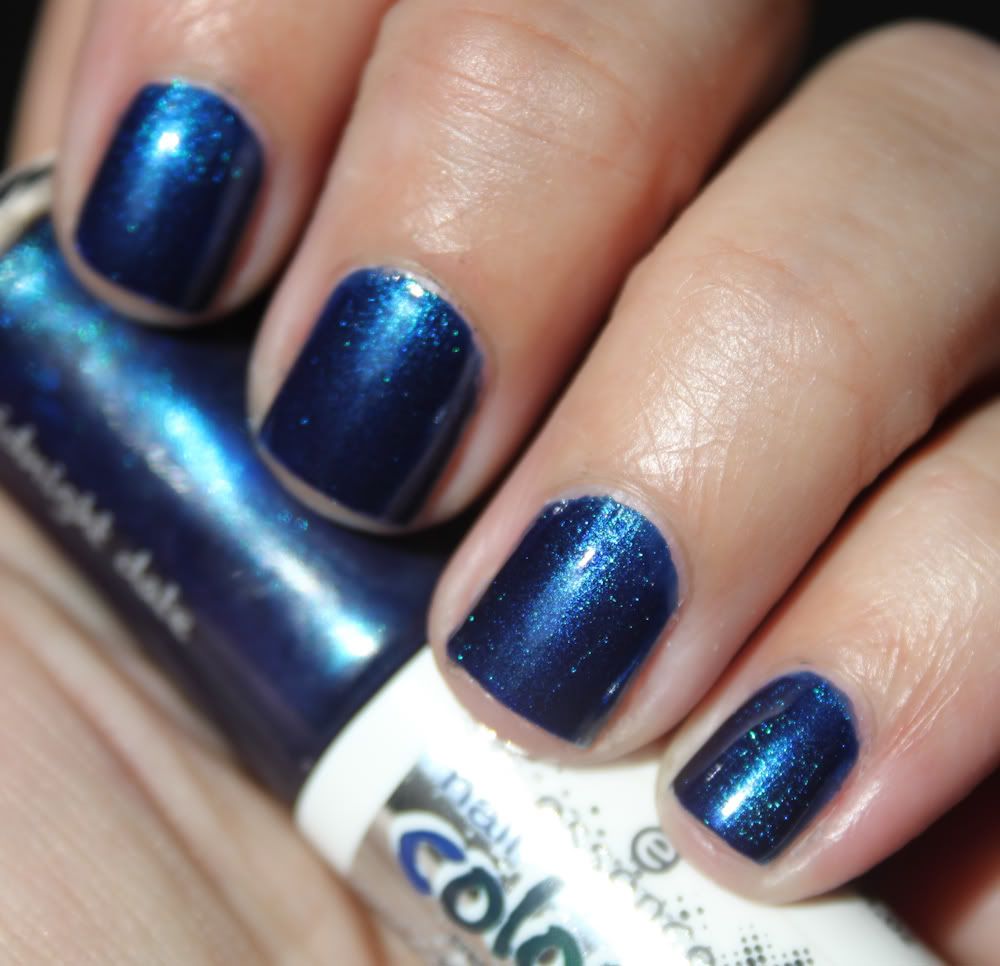 Next I applied a coat of Essence Colour 3 , city that never sleeps , this is a a blue jelly with lots of green flakies suspended within it. This is absolutely gorgeous, it applied great too, I may have to use this again with out stamping over it!
Next I applied Essence Nail art special effects, night in Vegas, OMG WOW , it blew me away, i think I managed to recreate the rainbow effect that Rae got, What do you think?
This polish has a clear base with multi coloured glass flecks suspended within it and my does it sparkle.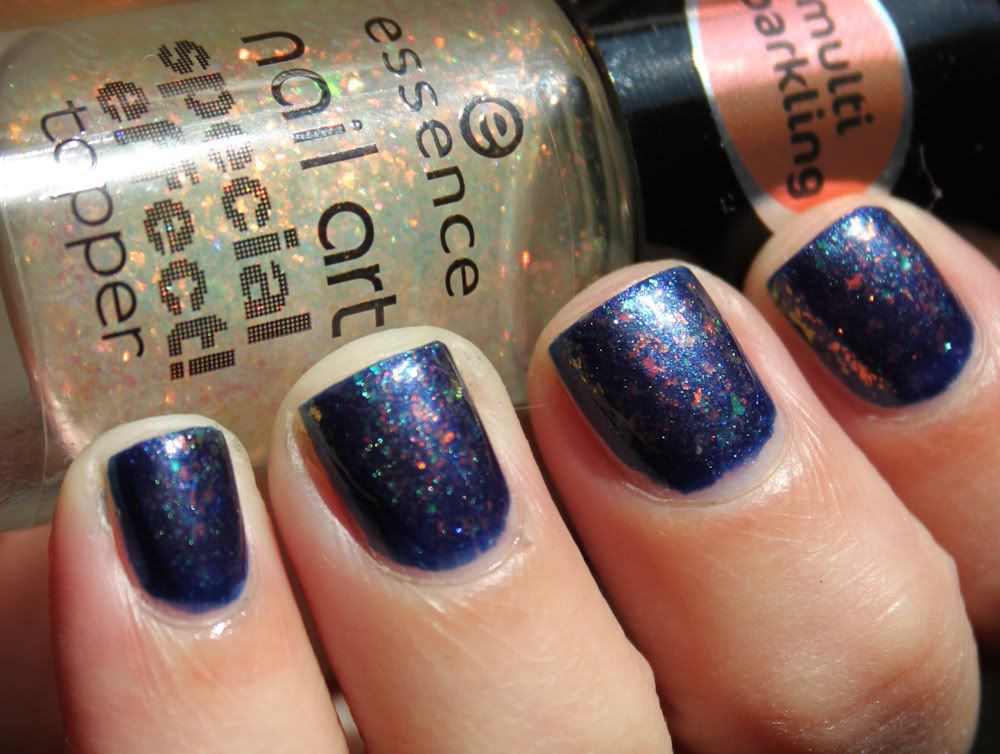 Here is another one showing the rainbow of colours!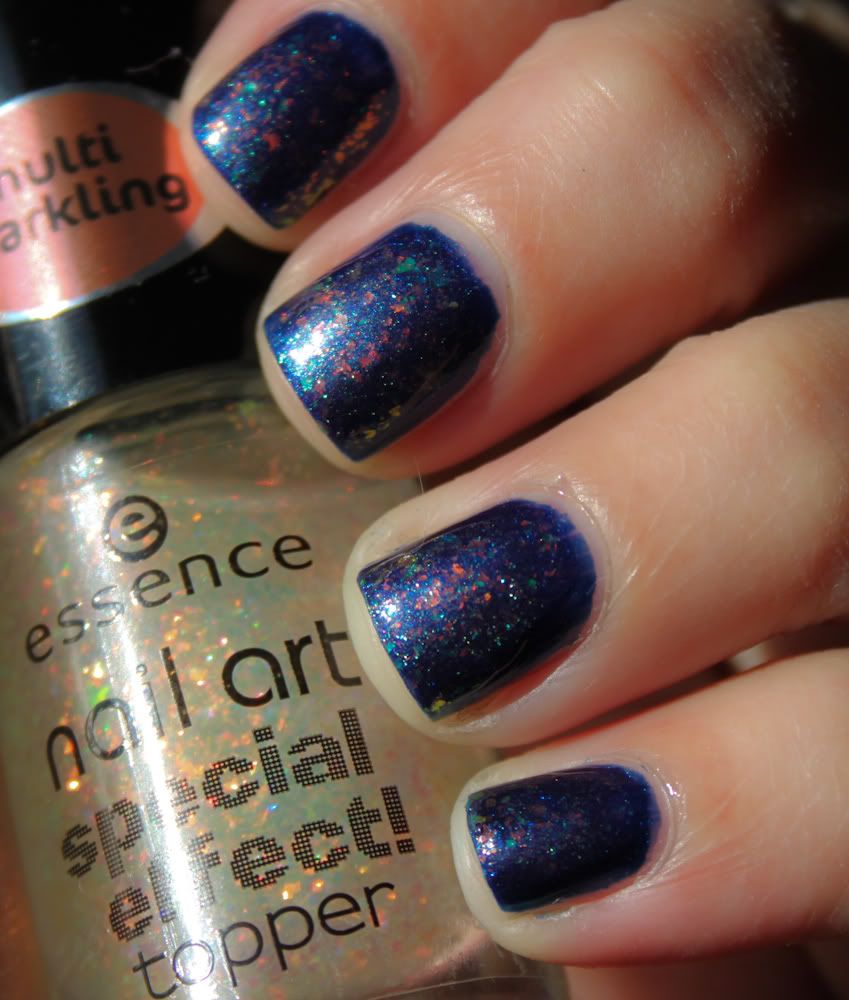 And finally I used Barry M , Gold Foil and Bundle monster plate 209 to recreate the scales, I don't own a scale image , so turned the fish net design on it's side and came up with something nearly resembling a fish scale.
I love how this turned out, even with different nail polishes , i just hope I did it justice!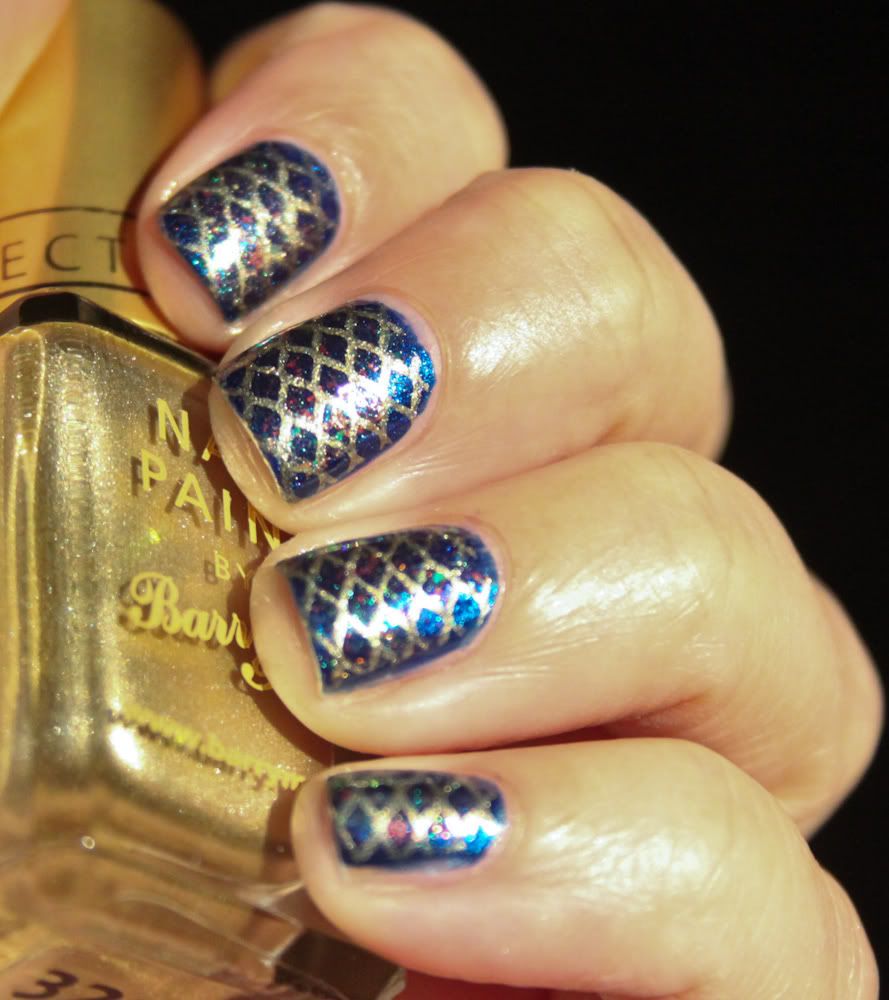 A blurry one showing the shiny shiny!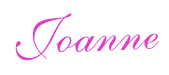 Have a great day and thanks for reading!