So I missed out last week on Fish Egg Friday but I am ready this week, You can not of missed the Hype surrounding this new phenomenon , unless you live somewhere where there is no Internet, maybe the Moon or if you simply just missed it, here is an update,
Ciate sent some bloggers an email, stating that they were in the process of gaining the rights to the trademark Caviar Manicure and that they couldn't use the name because of copyrights, but get this they haven't as of yet got the trademark and they weren't the ones who first came up with the idea, Back in 2011
Dashing Diva
came up with the caviar manicure. So a bunch of us Bloggers got together to show how ridiculous Ciate are being by hosting our own version of the Mani!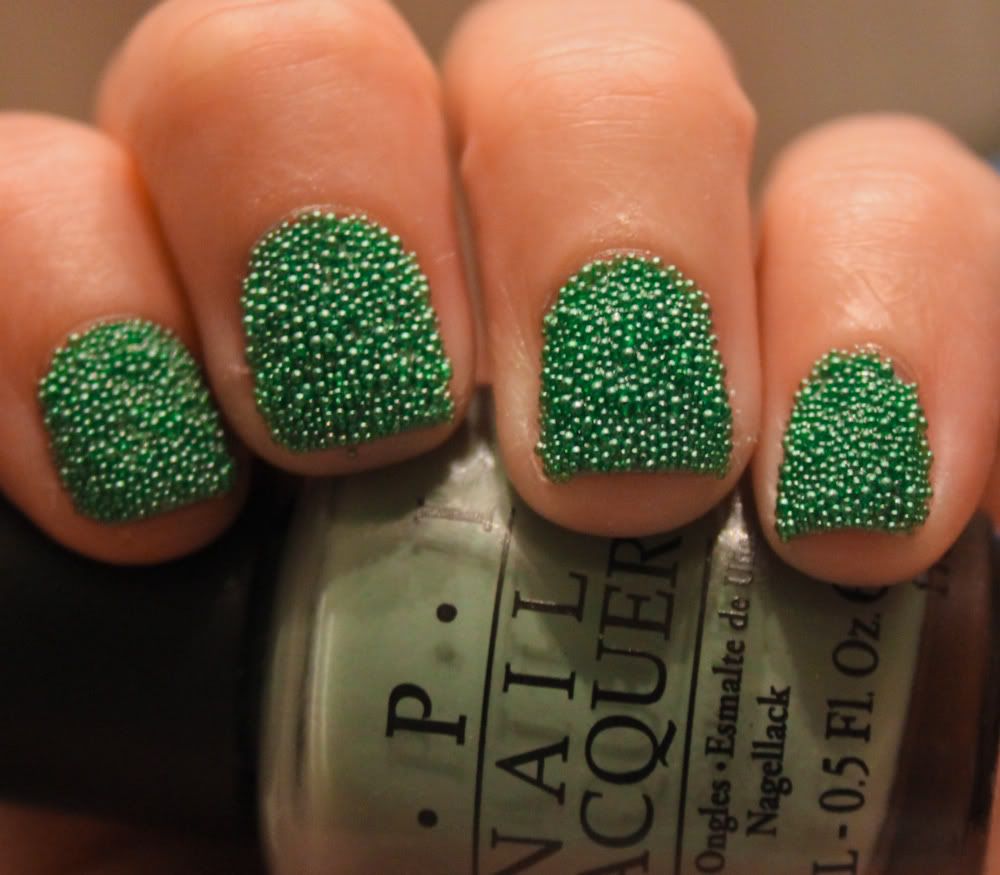 For this Mani I used:
Color Club white basecoat
Base Colour: OPI, Thanks a Windmillion.
TopCoat: Models Own
Beads: Green Microbeads
To stop this getting really messy I used the lid from the Q tips tub for catching any rouge beads and it worked a treat here is a pic of my setup!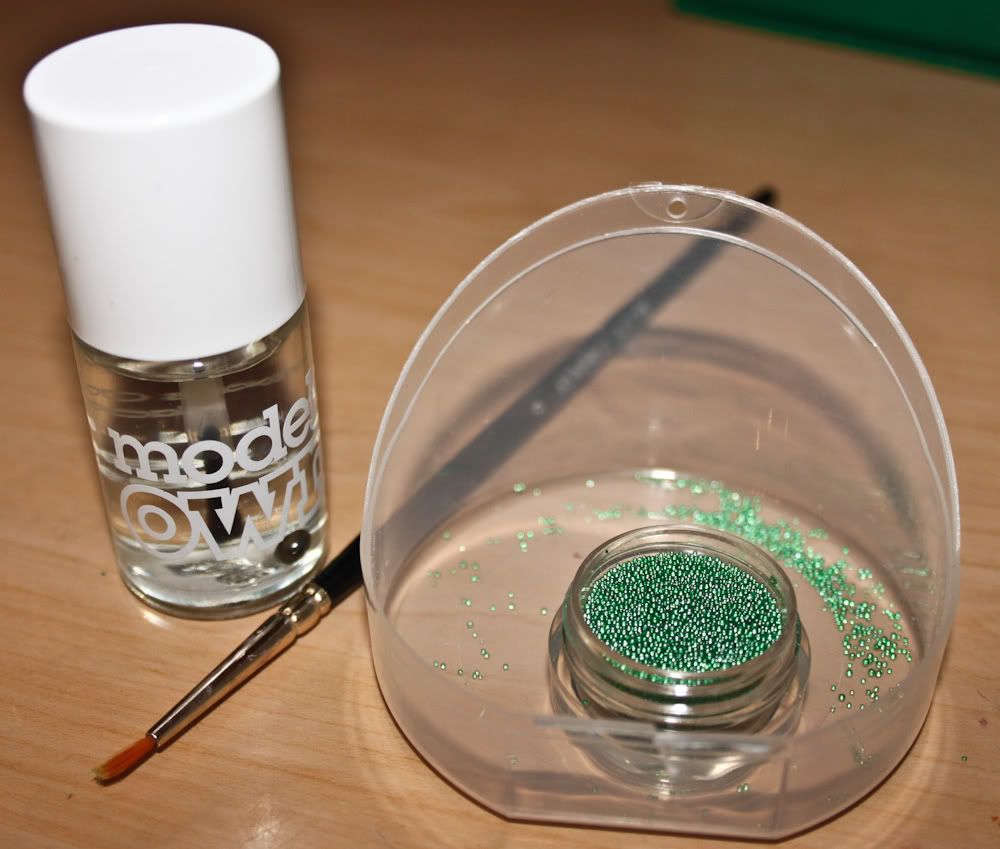 This is the most impractical mani I have ever worn but was really fun to do and quite effective, so I started with two coats of OPI: Thanks a windmillion, when that dried I put a topcoat on waited until it got a bit tacky then submerged my finger in the beads, I found it tricky to get full coverage of the beads so dipped them again, then I used a paintbrush to gently wipe away any excess. I didn't use a topcoat as I don't think it would have looked as good without!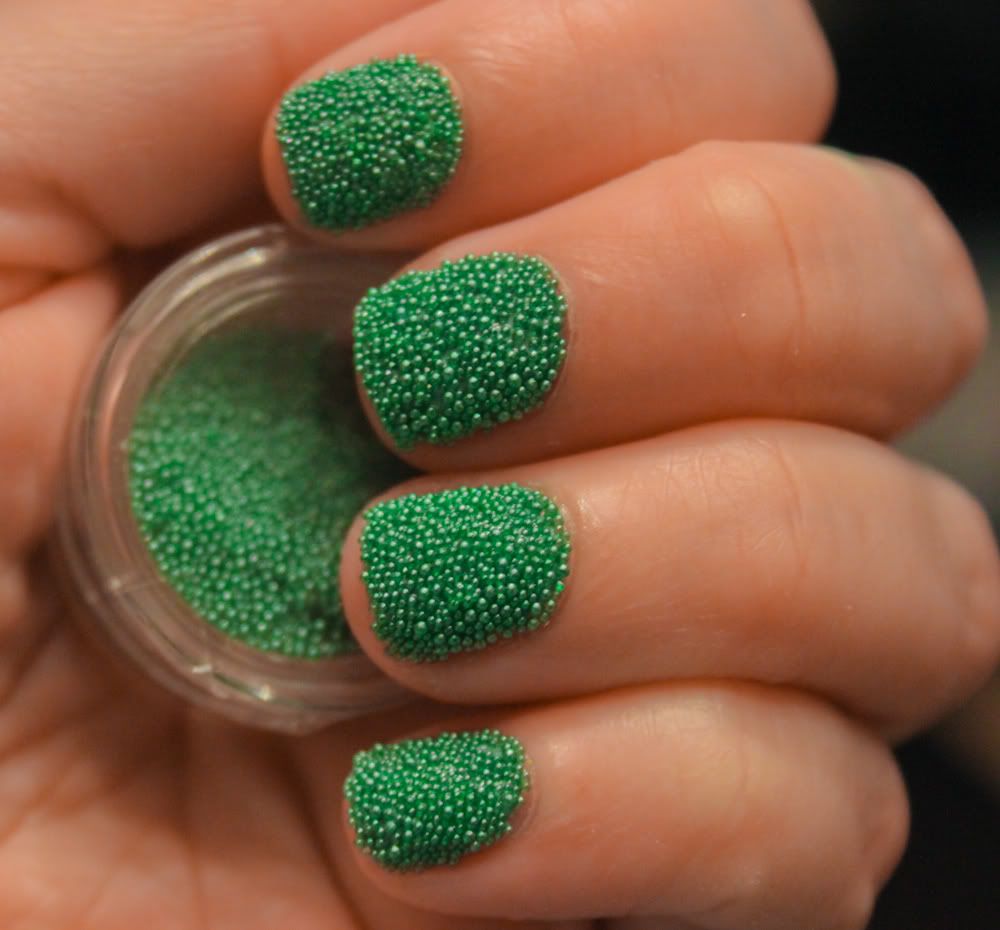 I only wore this mani for the purpose of this post as I am sure I would have been leaving a trail of beads behind me , which wouldn't have gone down well at work. Here is a close up of the beads , Oh shiny fish eggs!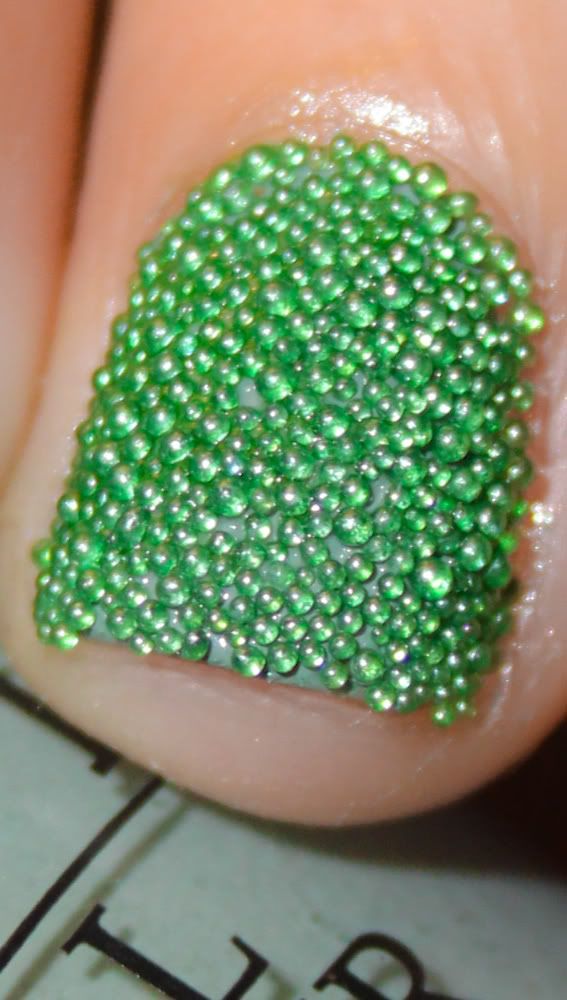 Here is a Photo of OPI, Thanks a WindMillion on it's own.
If you want to find other Fish egg Manis just go on twitter and put in #FishEggFriday!
Thanks for Reading and Have a great Day!