OK Peeps it is Sunday and on
Sundays we stamp!
and this weeks challenge was a draw so we could either Stamp using two stamps or stamp over a Gradient , so I went with the one I voted for, I have never ever ever done a gradient before, It is very time consuming , and I am not overall satisfied with how mine turned out, but for a first attempt , I think it passes to be posted on here! So here is my Gradient with a stamp mani hope you like!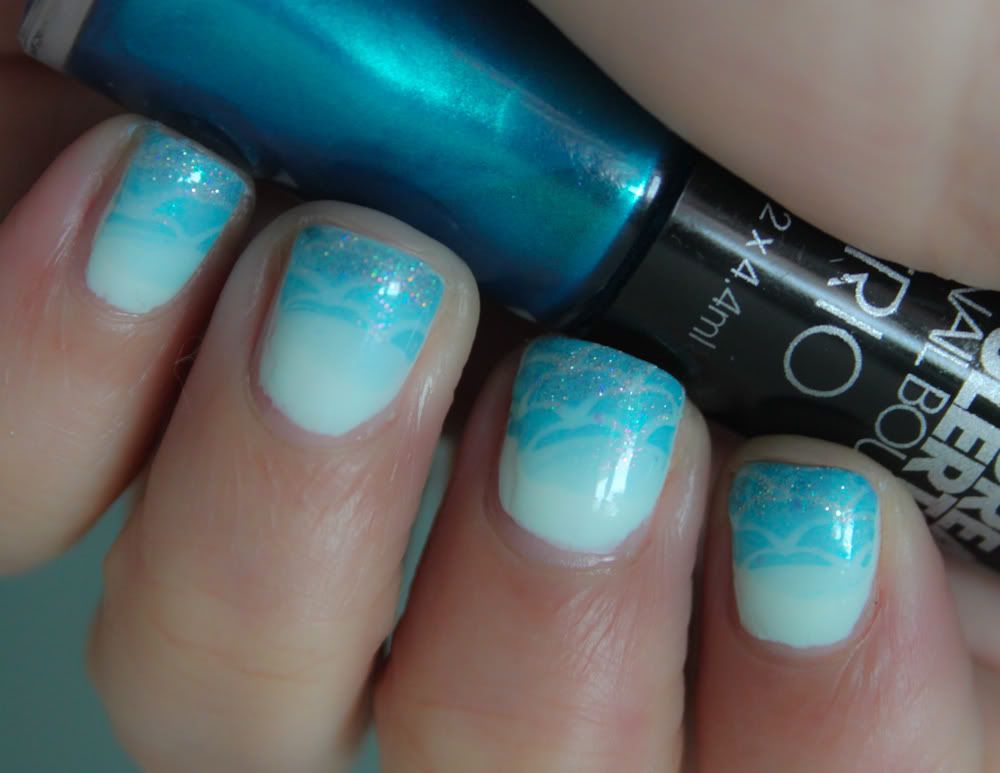 Here is a photograph of the polishes I used in this Mani:
from left to right:




Catrice: Sold out forever, Barry M: Blue Moon, Sinful Colors: Cinderella, Elixir Lacquers: A cool Fool, Bundle Monster Plate 217 and Andrea Fullerton Trio Metallic blue for the stamping. All finished of with Seche Vite Topcoat!
A tip let each coat dry , I didn't and ended up smudging the gradient a couple of times, and again after I had finished the stamping! I love the colours I used but it needs to be neater!
Next I stamped the tips of my nails with Andrea Fullerton Trio, Metallic Blue, with what I thought look like waves on each of the nails, What do you think does it look like my nails are under water!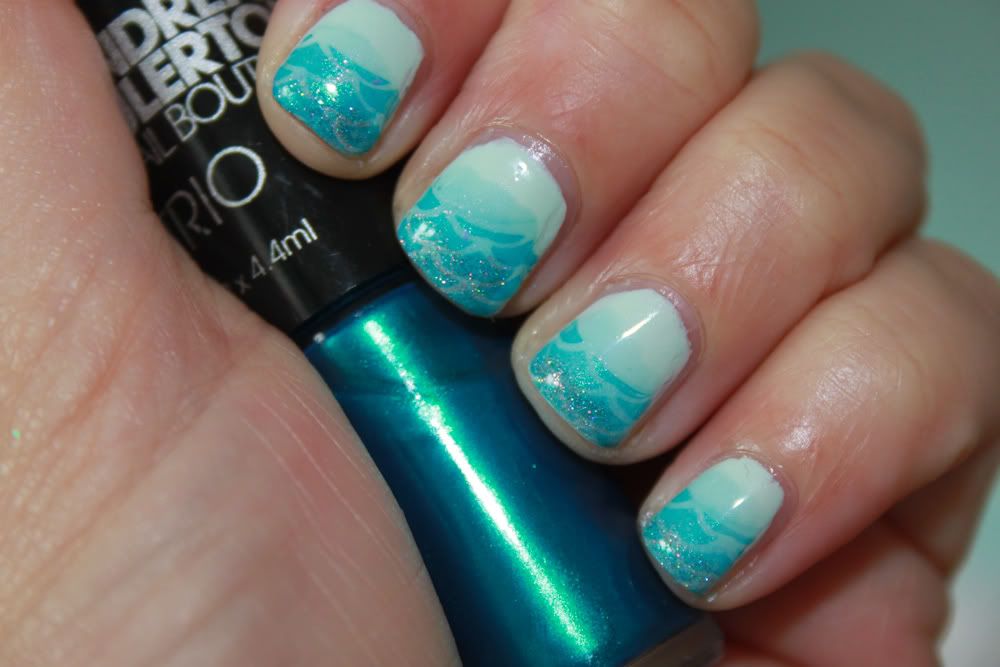 Another little thing about me, I am really forgetful , not so much a bad memory but I only retain what I need to in my brain the rest filters away , why have crap floating around in there ( I make for a great confidant as i will most likely forget what you have told me by the next day) and so I was nicknamed Dory by my closest friends, I don't mind as she is quite cute , I can be found now and then walking about singing 'Just keep Swimming, Just keep Swimming!'
Hope you have enjoyed your weekend and are ready for another week of nail delights
Thanks for reading!