Today I have a very special post for you from Brittany at Clumps of Mascara! Brittany is a mega successful beauty blogger in Florida, we recently did a swap which was absolutely fantastic because she introduced me to the phenomenon that is Cult Nails! In this post Brittany shows us how she achieved her perfect nail shape. So over to Brittany!
Well, I did it. I have successfully reshaped my nails. I know, I know...it sounds crazy, doesn't it? For as long as I can remember, my nails have had the square shape to 'em. Even when I was rocking acrylic nails, they were always filed square-like. And I didn't mind it. I have freakishly long and wide nail beds and I figured that keeping the square shape would suit me just fine.
Cult Nails - Captivated
/
Scandalous
That was until I ran into a fellow blogger whose nails made me insanely jealous. Alicia of Nifty Ba's oval (almost pointy) nails were gorgeous, classic and unique. And before I knew it, I was re-shaping my nails to look like Alicia's. Am I copycat or what?
I let my nails grow out as long as they could before I started the reshaping process. When I got enough length, I filed on both sides of my nails to achieve a peak. It took a while...
OPI- Jade Is The New Black
...but the longer my nails got, the more filing I did.
a.england Dragon/ St. George
Until finally...tada!
Nubar Blueberry/Max Factor Fantasy Fire
I soooo don't remember. I used like 5-6 polishes for that baby. LOL!
My dream nails. Only fellow beauty bloggers would understand the awesomeness that is changing nail shapes. Have you ever changed the look of your nails?
Bio: Brittany of ClumpsOfMascara.com has been blogging for 5 years and loves everything from nail polish, mascara (duuuuhhh, lol), blush and eye shadow. She's a quirky nerd with a passion for blogging, traveling, hosting events and eating Swedish Fish...after all, they're fat free!
Brittany your so brave, I too have square filed nails and haven't never tried the oval shape but your nails look stunning hunni and I love all the polishes you used especially the special Fantasy Fire, thankyou for the awesome swap we did and if you haven't seen Brittany's blog why not ? check it out.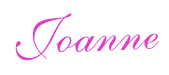 Thanks for coming by and reading and have a great day!