This next Guest Poster is a talented Lady, Vanessa is the author of
Nail Stories
another UK blog, I love her nail art and use of British polishes, So over to you Vanessa!
Hello Northern Nails readers!
When Jo asked me if I wanted to do a guest post on her blog whilst she is away in Ibiza having a fab time, of course I immediately jumped at the opportunity! I then spent the good part of a week racking my brain as to what colour I was going to use and what mani to do. I decided to give a good old UK brand a go! This is Beauty UK Urban Jungle, a true khaki green with the slightest hints of grey.
I then decided this colour deserved a little extra something so I stamped half the nail with BM21 and Barry M Gold Foil, and added green striping tape to accentuate the diagonal lines. I hope you guys enjoyed my guest post :)
I absolutely love this mani, it's green, a dotticure and a UK polish , this is just perfect for me and I may well have to recreate this when I get back, Thankyou so much again Vanessa Stunning Mani as always, If you haven't checked Vanessa's blog out , quick get over there
Nail Stories
.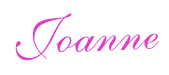 Have a great Day and Thanks for stopping by and having a read!