Hi all I have another fantastic Nail Artist and blogger for you, D'Anna what can I say about her, OMG I have a massive Nail crush on her nails they are awesome , just wish mine would grow so well, anyways I knew I had to have her on my blog while I was away and here is a short and sweet post for you over to D'Anna!
Hi there Northern Nail followers, I'm D'Anna from Not Another Nail Blog and if you follow me you already know that I like to nerd out every once in a while. Today I wanted to show two of my favorite loves- glitter gradients and comic books. I saw the Avengers as soon as it came out (no, I wasn't midnight showing crazy, but early the next morning crazy) and had to show off my love for Hulk. I used China Glaze Starboard for the base, Hits No Olimpo Dionisio then DS Temptation on top of that.
Did you see the Avengers yet? What do you think?
WOW D'Anna I love this, I too am a geek when it comes to superhero's and this is superb isn't it ladies? I loved the film very entertaining my favourite though was Iron Man ;) If you don't already follow Dianna why not? head over to her blog now
Not another Nail Blog
. Thanks so much for your post :D . You may enjoy what myself and six other ladies/girlie's are about to embark on watch this space !!!!!!!!!
Have a great day and thanks for reading!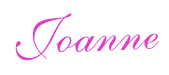 .