Well today is Wednesday and on
Wednesdays We Wear Pink!
, Hi all! Today I have a really girly Post for you, I was asked by a friend if I could do some really girly nails for her, I wasn't sure as I have only ever done nails for me so no pressure, so I decided I would have a practice on me first and came up with these, I really like them even though it isn't something I would wear!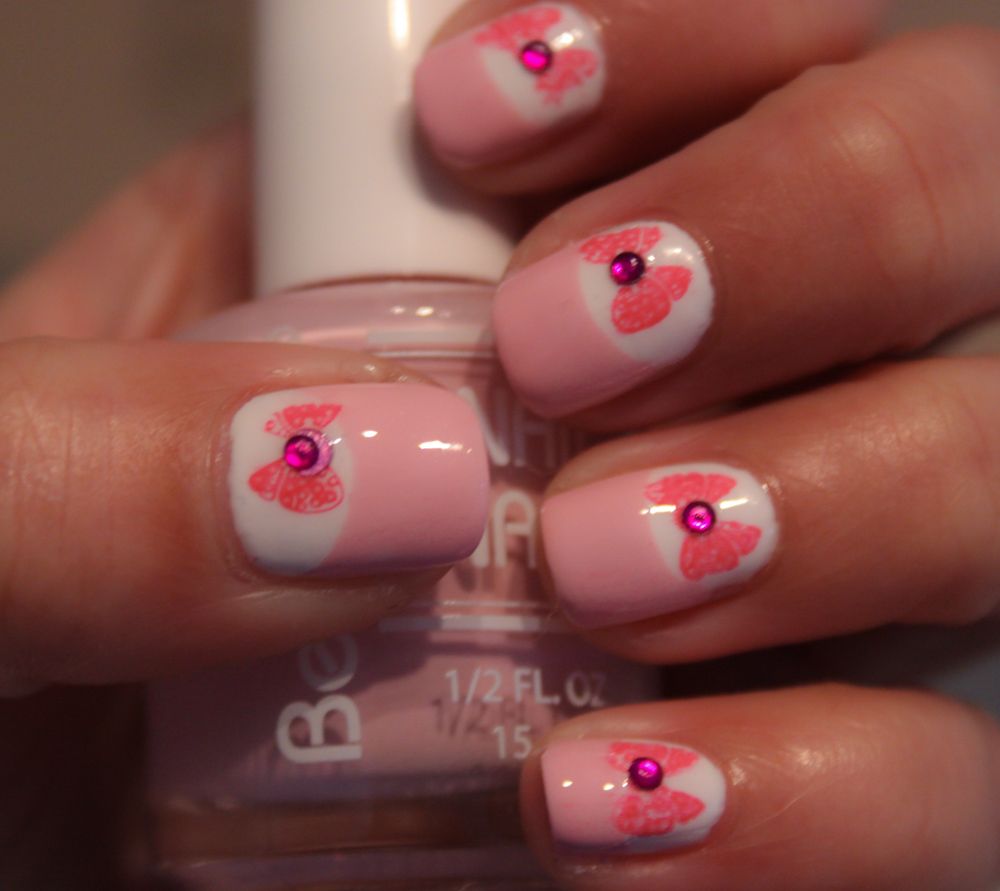 For this mani I used:
Base Colour: Barry M, Matt White.
Tips: Bettina, Cotton Candy.
Stamping: Leighton Denny, Berry Nice.
Cheeky Plate 1
Pink Rhinestones
First I applied two coats of Barry M Matt White, this was very streaky on the first coat but evened out and was opaque on the second. I will have to try stamping with this polish it looks like it may be good!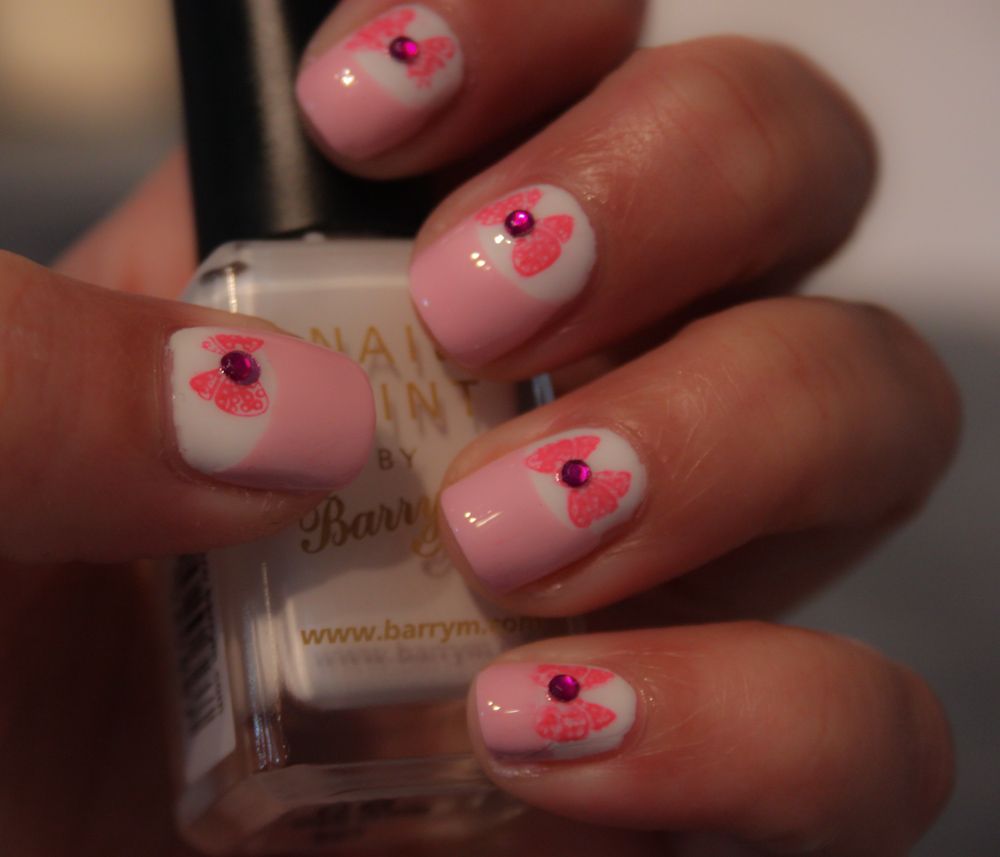 I left the polish for a few hours to make sure it was dry then I placed a ring enforcer on each finger then painted over it with Bettina, Cotton Candy. This is another polish that may stamp as I only used one coat and it covered the white.
Next I used Leighton Denny, Inside Scoop to stamp the bows on from Cheeky plates 1. I then put a pink rhinestone inside each of the bows to finish it off, then I applied a coat of NYC Classy Glassy.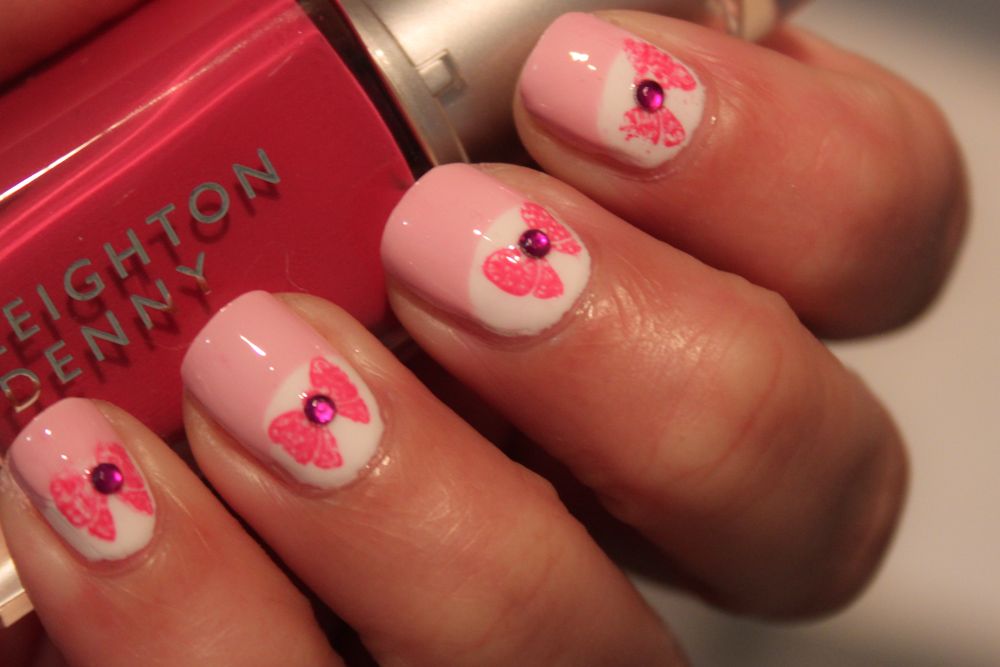 Like I said before this isn't a look I would wear but I think it may be girly enough for my friend! What do you think? Do you like girly pinks, or deep pinks like Inside scoop?
Have a Great Day Thanks for Reading!