We lost our eldest Cat, Simba this Monday , he would have been 18 this September, it is really hard when you lose an animal member of the family, we are all coping well and have two cats and a dog to keep us busy still, but Simba will always hold a special place in my heart and will be sadly missed but fondly remembered , so I wanted to do a mani in memory of him, so here it is hope you like it!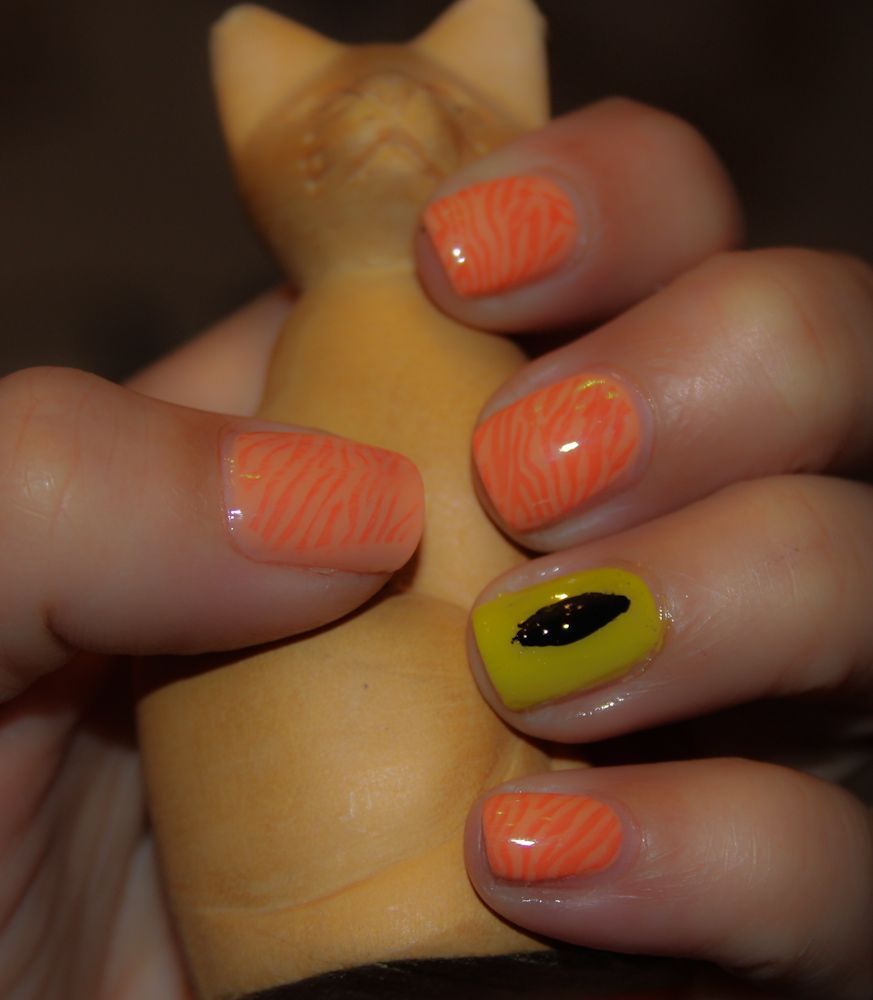 For this Mani I used:
Base Colour: Color Club unknown /no label.
Stamping: Bettina, Sherbet
Ring Finger: OPI, Do it on em and black striper
BM plate 223.
First I applied 3 coats of the unknown Color Club, it is a sheer jelly like peach and is lovely on it's own, sorry no pics.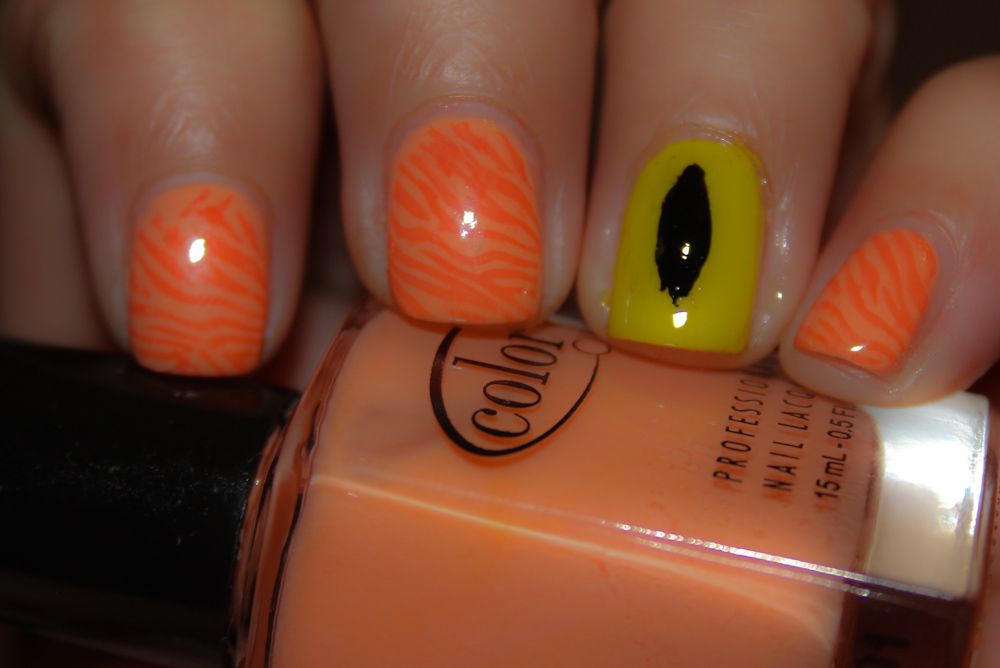 Next I stamped using Bettina, Sherbet and BM plate 223, the Bettina is fantastic for stamping , i will have to remember this.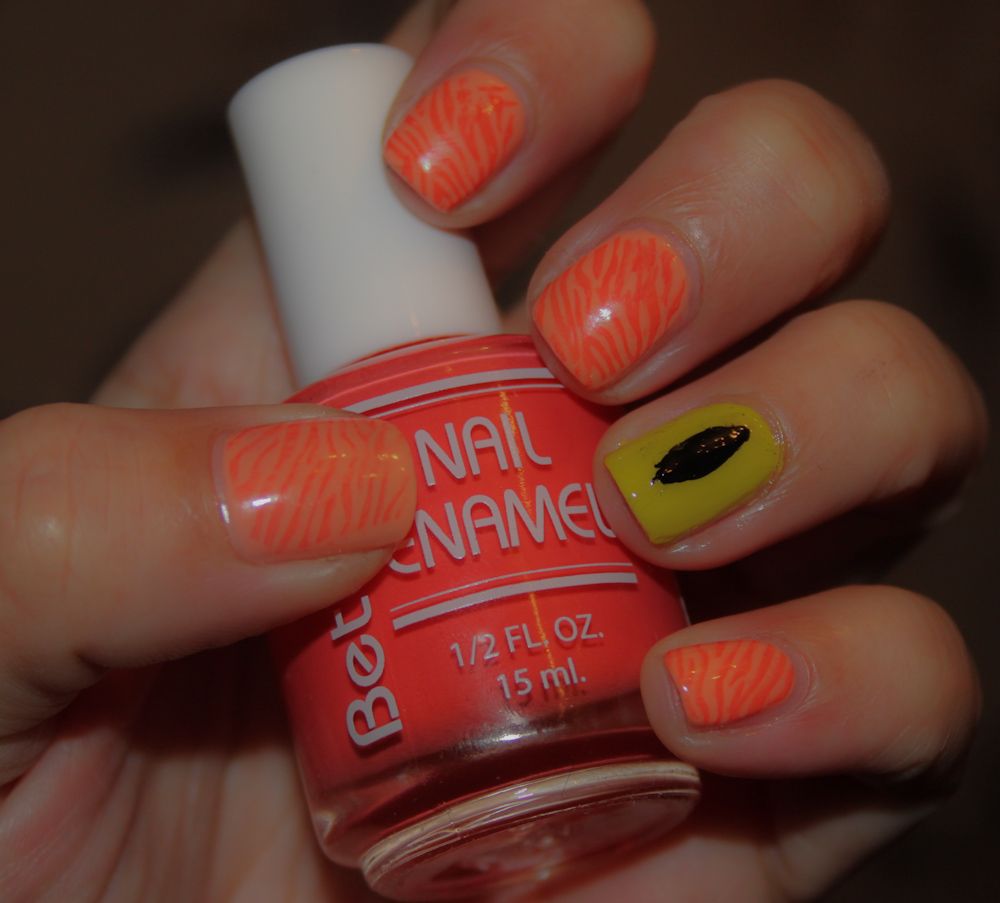 On my Ring finger I wanted to create a cats eye , it's not the best I have seen and I really am poor at nail art, but I am pleased with this. I applied two coats of OPI, Do it on em and used a black strpper to create the oval cat eye.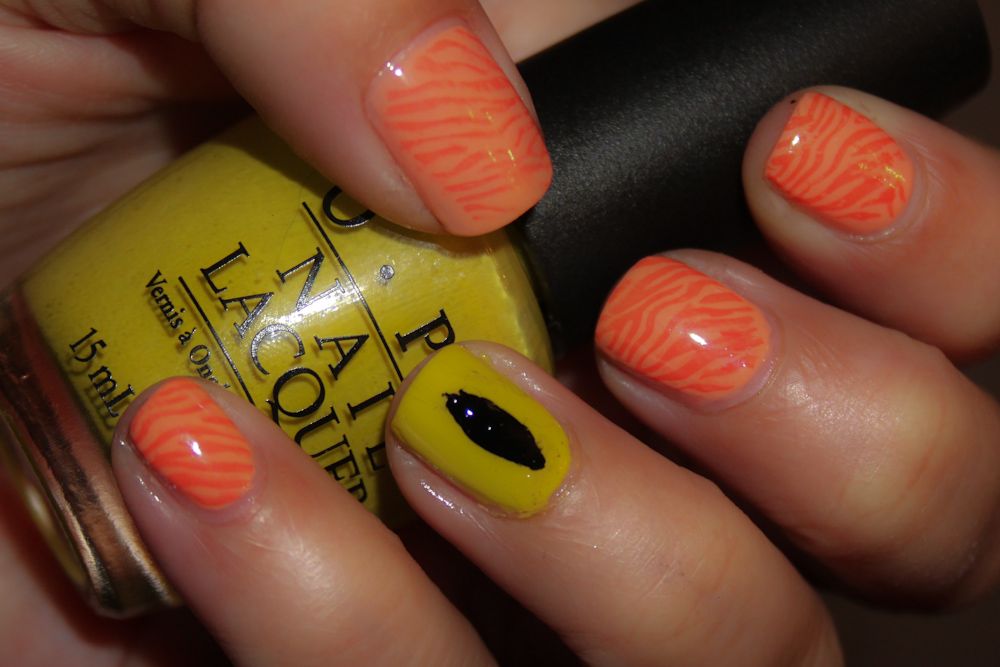 I am sure if Simba was here he would approve , Here is a montage of our old boy, Sleep well boy!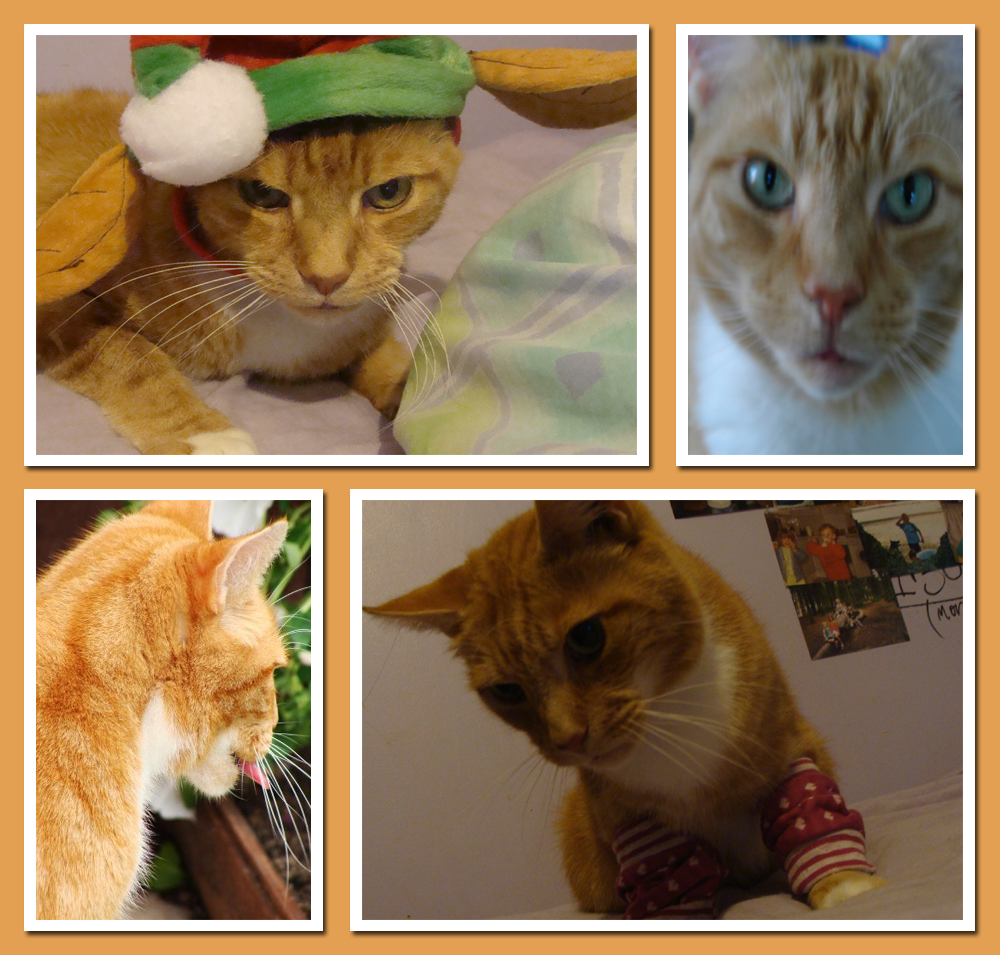 Thanks for reading Have a Great day!