A while back i did a polish swap with Carmela from
Polished Indulgence
and she got me this little beauty , I had never heard of the brand before, love the name ;) in the bottle this reminded me of a reptilian skin, the colour shift in the bottle was amazing and when transfered to the nail it didn't disappoint.So here is Joe Fresh: Twilight Crepuscule.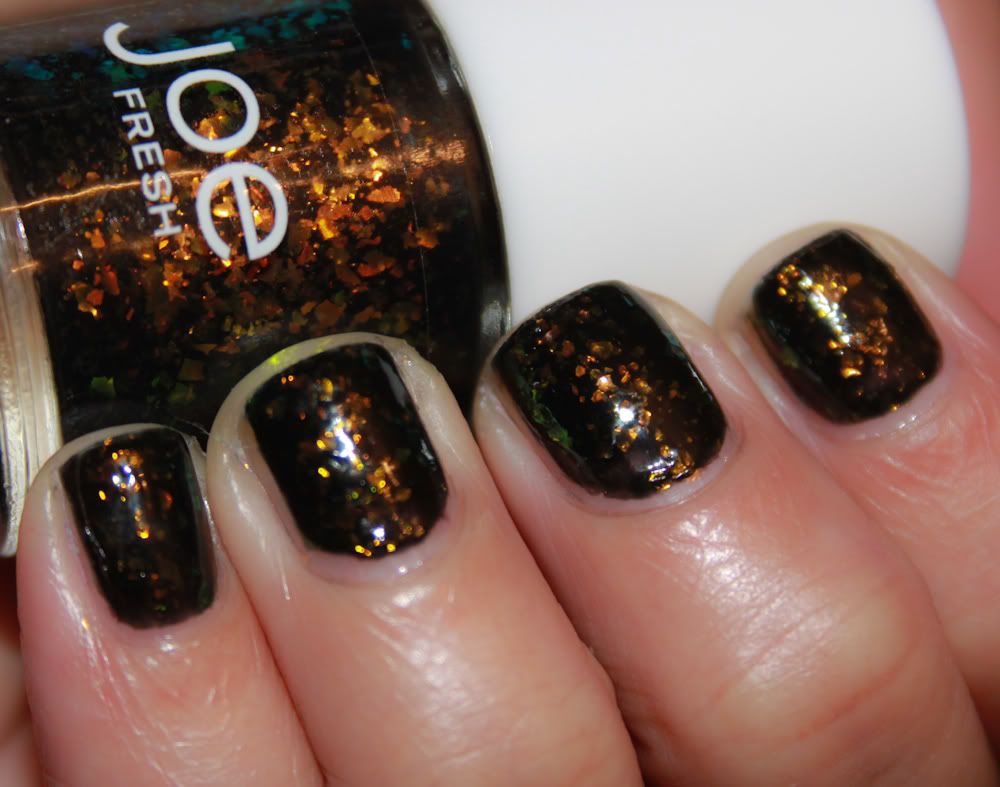 Look at all that flakie goodness,unfortunately we have had no sun for a few days so I took the first two photographs with flash, and caught the bronze shift , isn't it stunning?
I used three coats to achieve opaque but I guess if you put it over black you would only need one coat.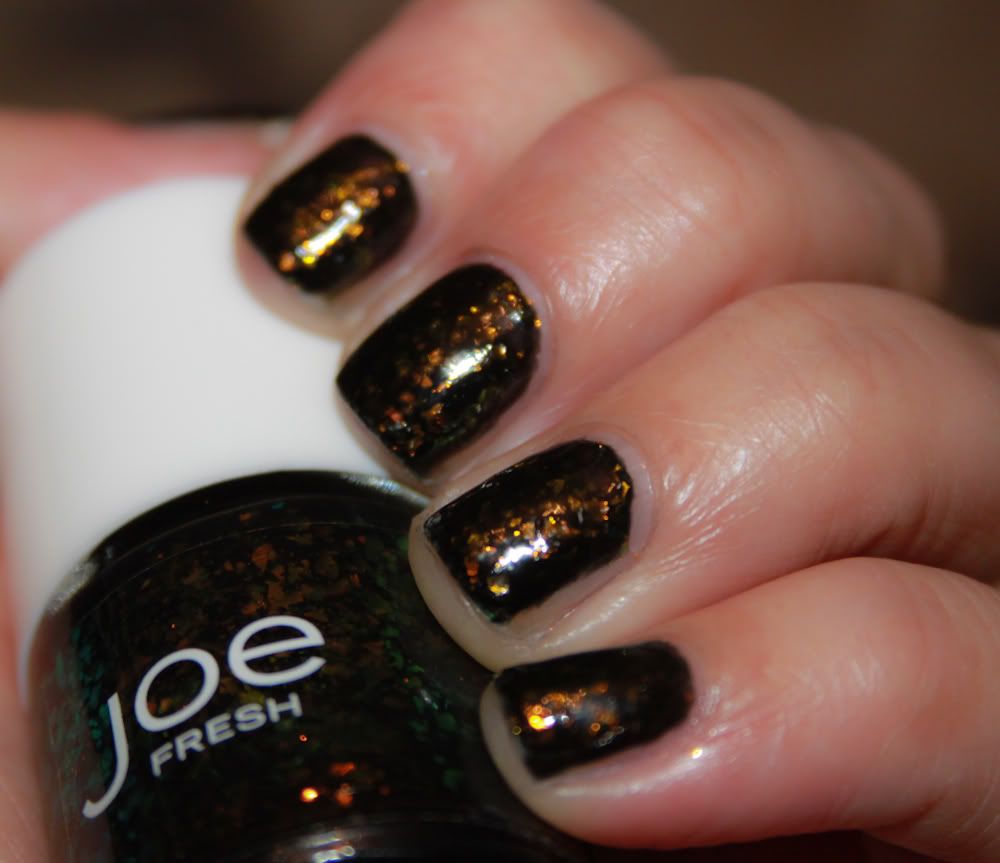 I absolutely love this polish and all its flakiness and I would love to own a few more, here are some more photographs showing the colour shifts and these were taken indoors without flash.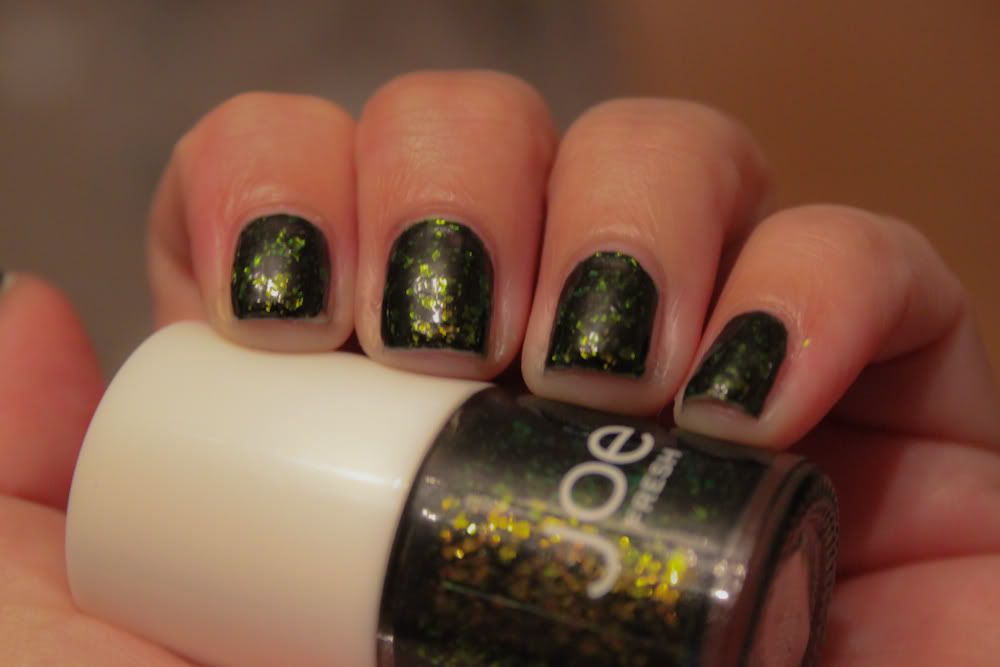 Look at the green shifting to yellow/gold, Stunning don't you think?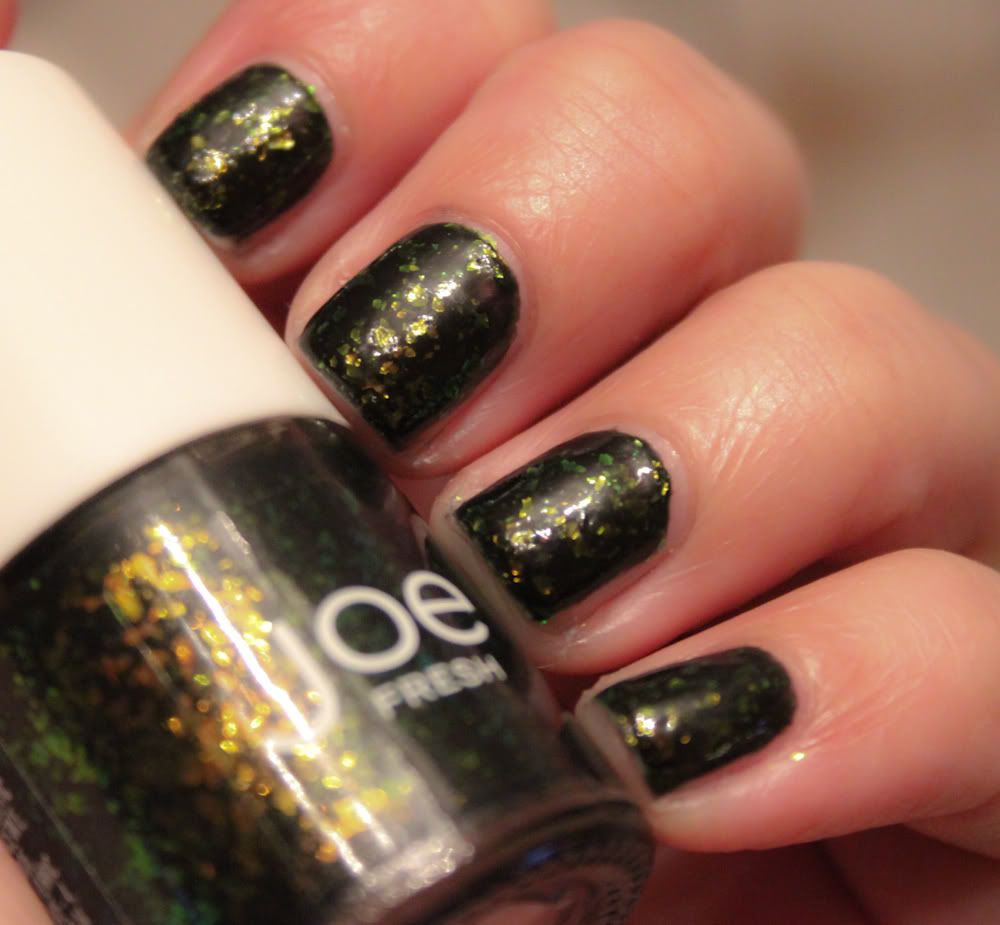 And not forgetting the thumb shot!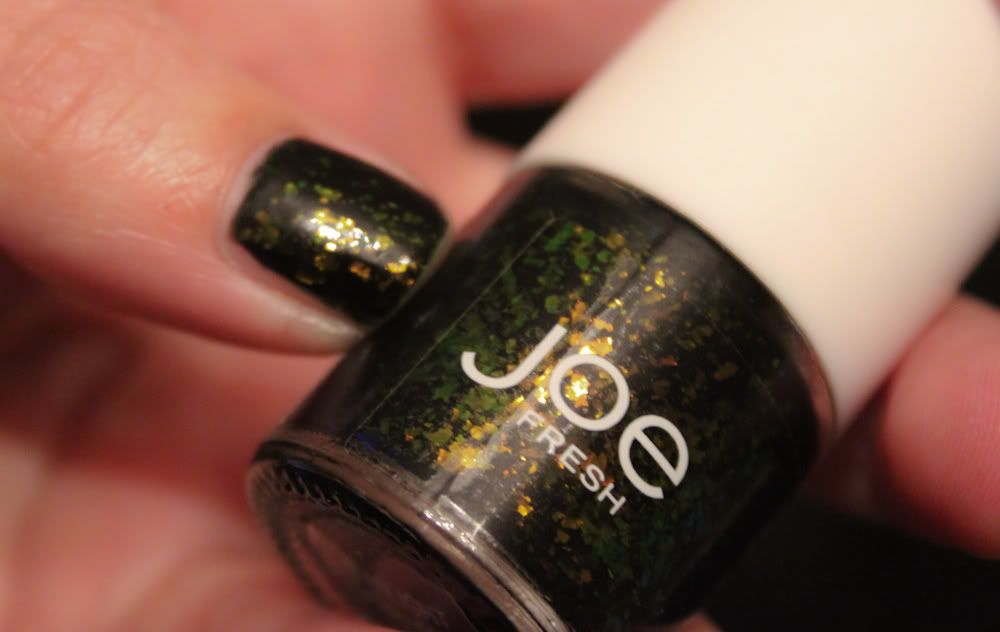 Thanks for stopping by and reading and Have a super Friday!