I don't normally post on Saturdays but today is a special day for all the people that live in my hometown of Blackpool, because today is the day that our little club has another chance to enter the world of Top flight football, of which is the Premiership and play against teams like Man U and Chelsea again , but standing in our way are West Ham, a huge hurdle to overcome , so I decided I needed to do a manicure for the boys, so here are my Tangerine nails!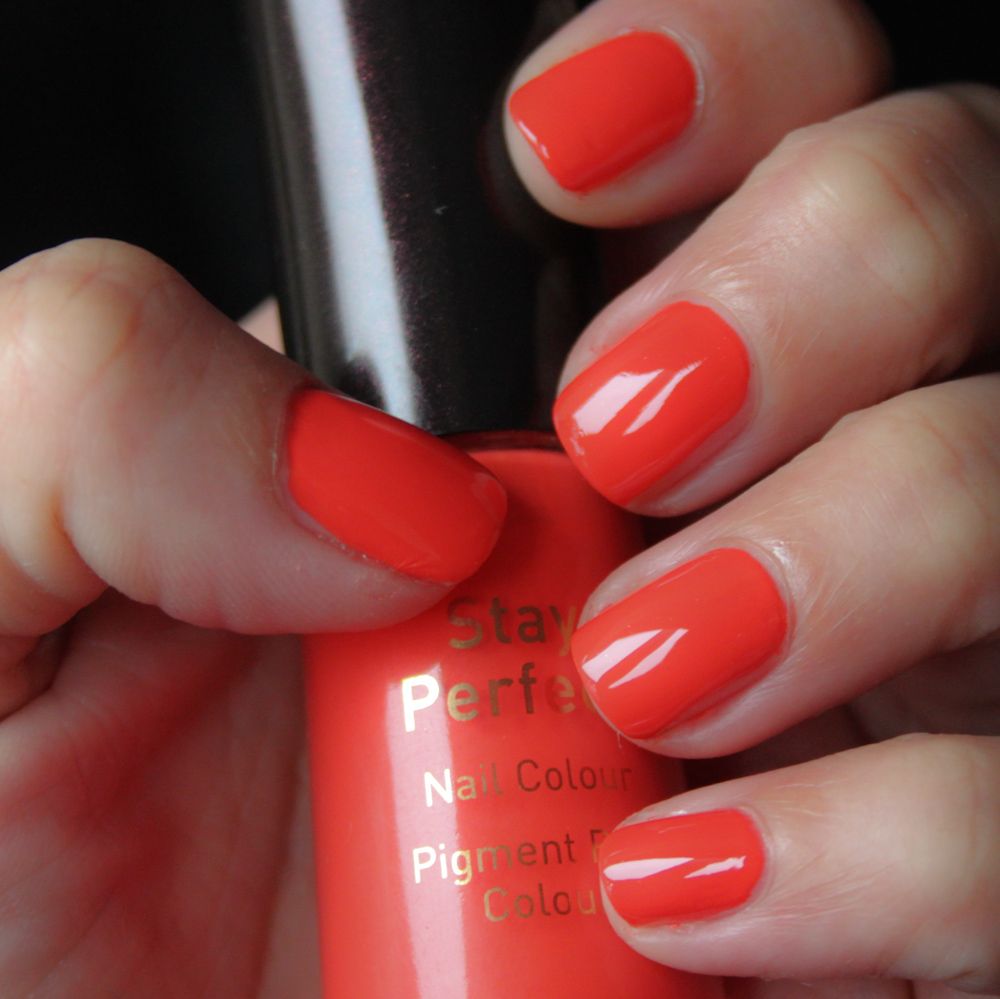 I love this polish brand , it is a bit pricey but well worth it most I have come across are very pigmented and are also excellent stampers too, For this Mani I used 2 coats of No7 , Tangy. This would have easily been a one coater but i always like a thin second coat too.
This is a really deep Orange colour and creamy too, the brushes on these polishes are long and of average width, making for easy application. I took these photo's on an average overcast Blackpool day, how bright would they bee on a sunny day! here is a close up of this stunning polish.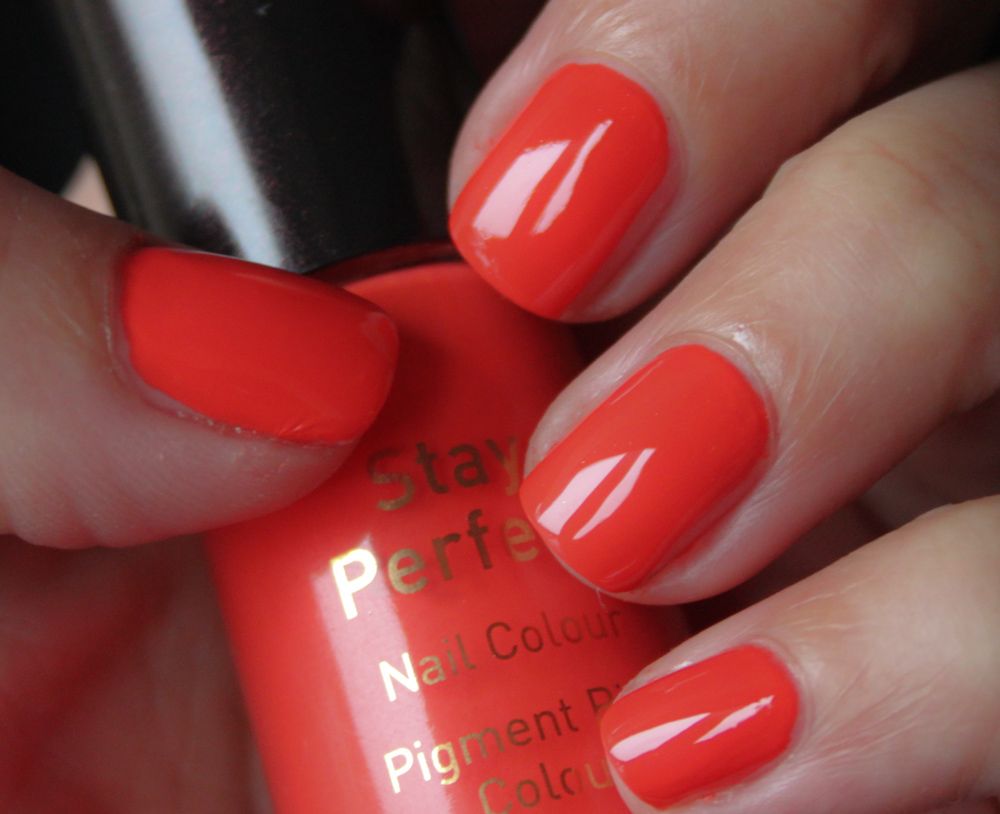 I thought this polish could use a bit of bling added to it , so I grabbed the Kleancolor Chunky Holo, Poppy and applied a coat over the top, It looked nothing special until the light caught it and bam! where are my sun glasses?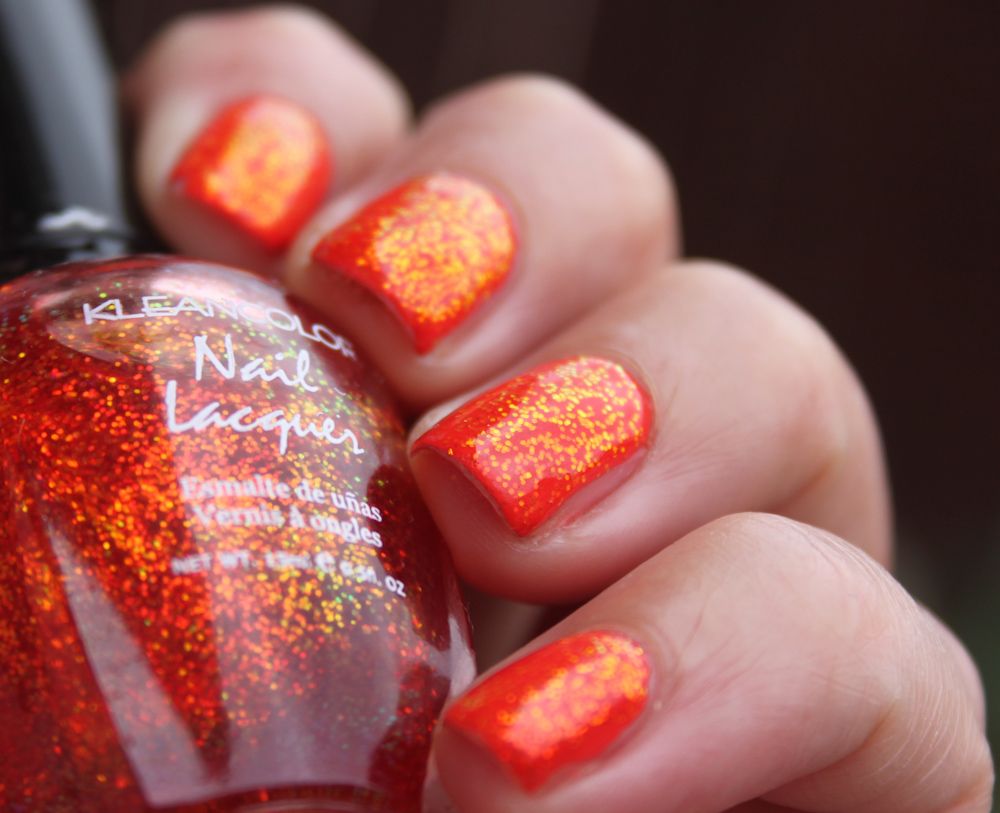 I was unsure about this polish , as i have seen reviews saying it looks better in the bottle than on the nail, I think they talk about a different polish as mine was equally as impressive on the nail below is a pic of it in the shade, it's still sot of sparkly!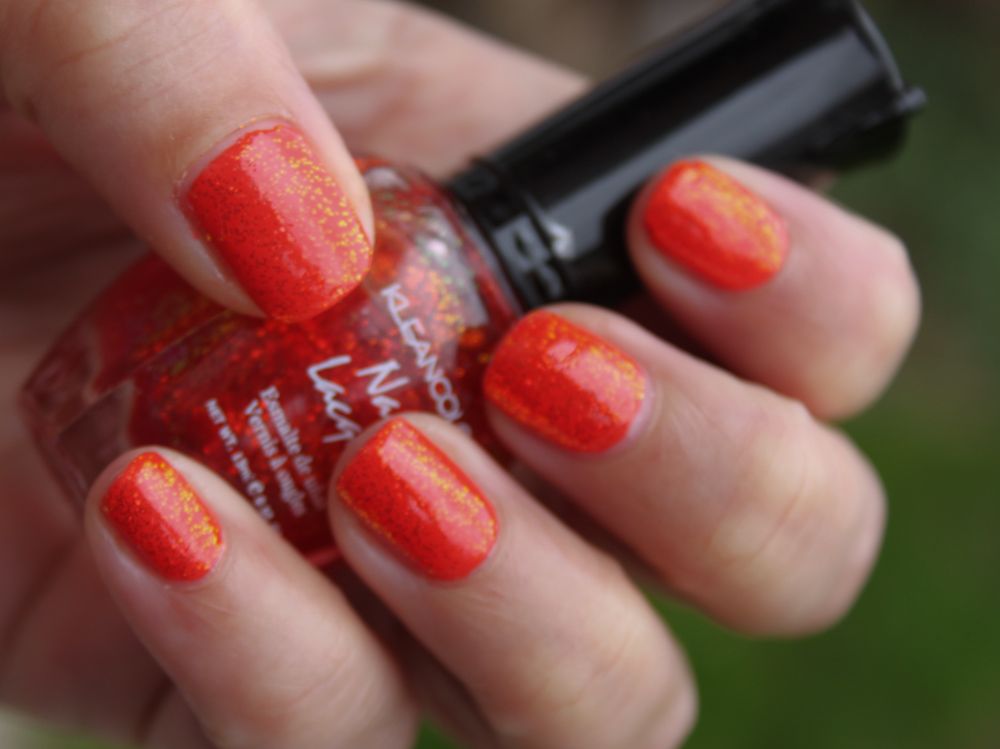 I can actually see a colour shift going on! What do you think, do you like holo glitters? Here is another photograph showing the holo pop i just love this , wonder what it look like over red!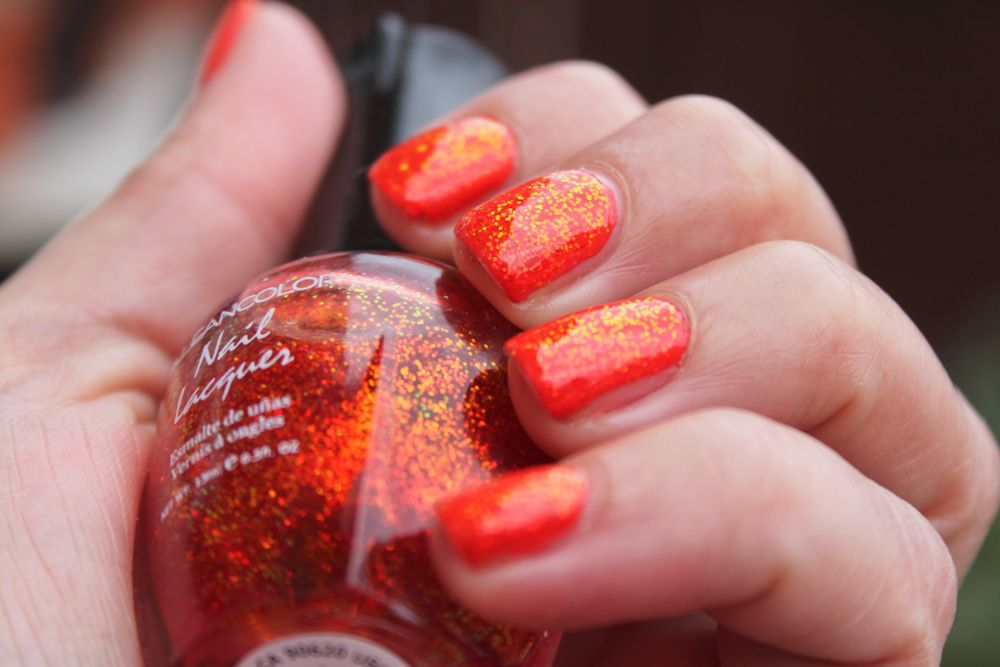 I know I did this for the boys at Blackpool but I may have to have this on my nails on holidays what do you think?
Have a Great Day and wish Blackpool Luck!