I have had this post in the vault for a while so thought I had better use it!
My nails are still little nubbins, so I decided to use the opportunity to try my new nail polish that the lovely Bethany from
Clumps of Mascara
sent me in a recent swap, this was
definitely
must have for me as I think I may be the worlds biggest Dr Who fan over the age of 40, ever since I was a tot hiding behind my dad watching Tom Baker as the Dr, I have held this series close to my heart, I am such an uber Who geek I own all the dvd's even the old series and a tardis which I reluctantly gave to my son ;) , but my favourite Dr has to be the wonderful David Tenant ( must be a Scottish thing). So with out further a do here is Cult Nails Time Traveler with the little blue box.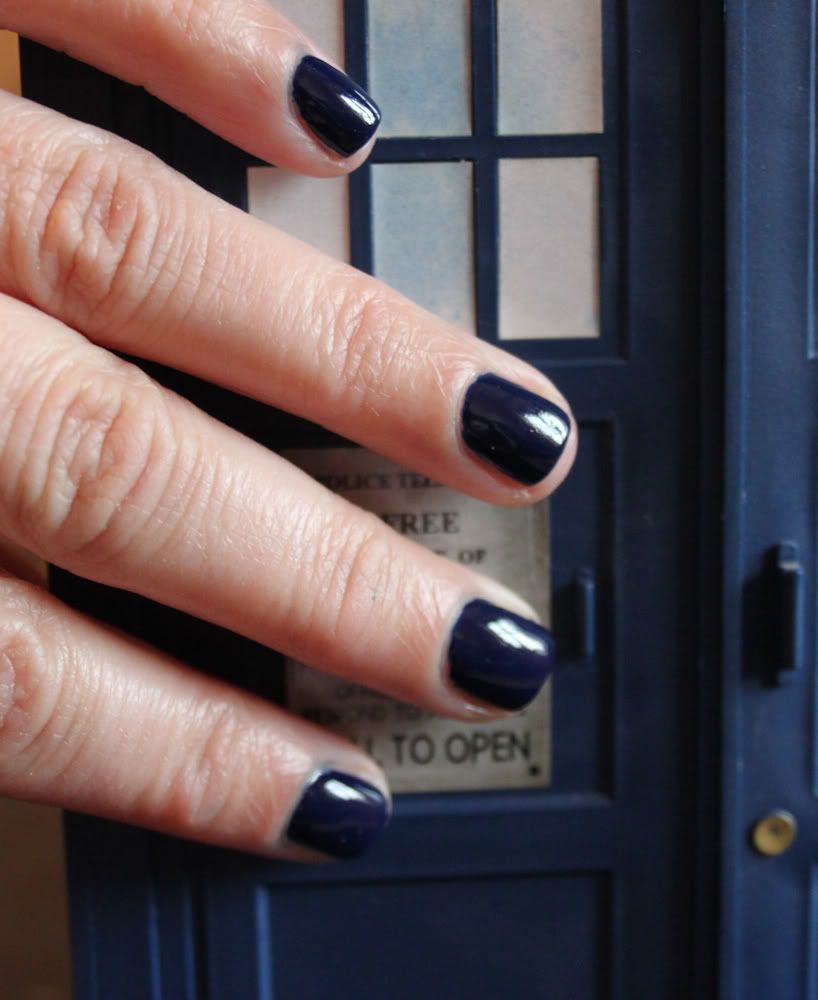 I was unprepared for the effect that this polish would have on me, I don't know if there is a word that exists but here is a close enough one Splendiferious! is it a word well it should be, this is the richest and darkest blue I have ever had on my nails, it applied effortlessly and one coat was sufficient for full coverage.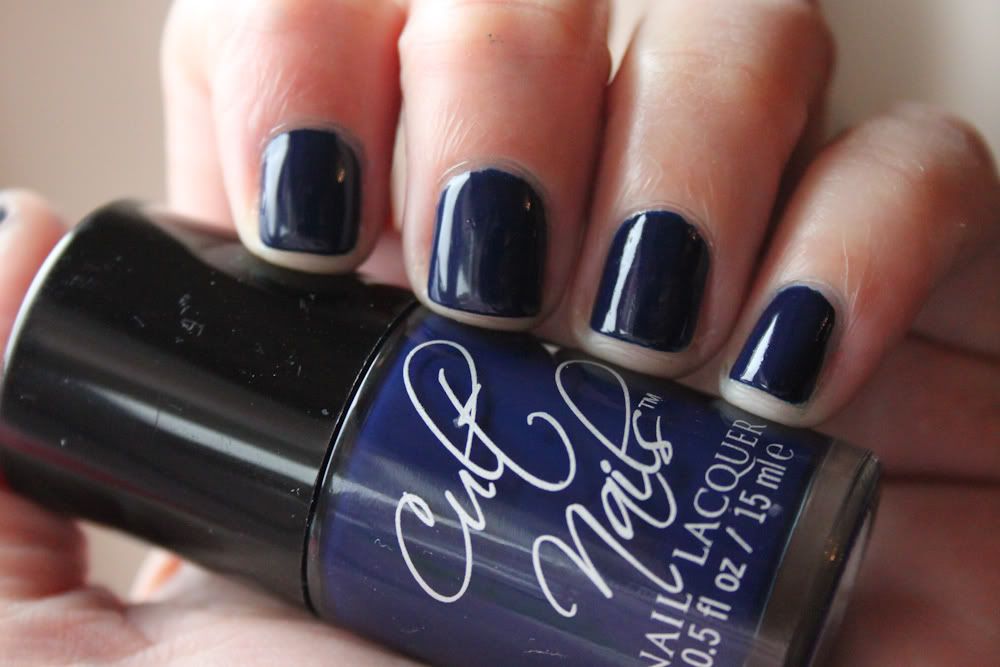 The only draw back to this polish is I will have to remove it eventually and it looks like it may stain some, as during clean up I had difficulty removing it , see on the cuticles where I spilt a bit!
Here is another shot of this awesomesauceness that is Time traveler with it's little blue box!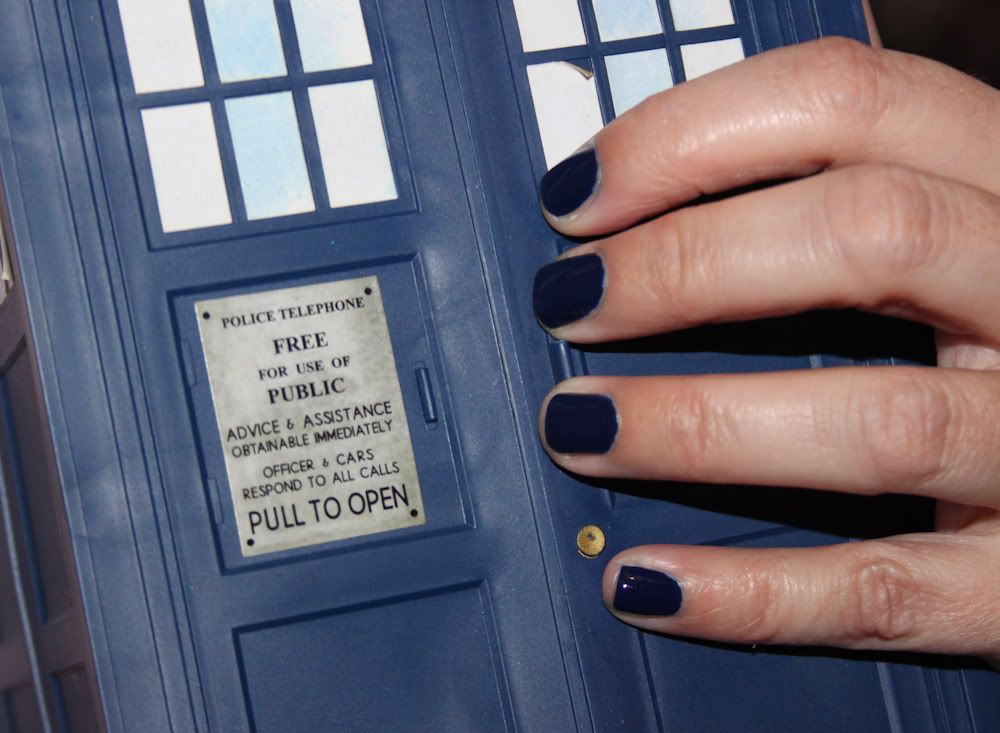 After a few days actually four days later the polish started to wear this was because I was back at work and doing manual labour again :( , so instead of removing this wonderful colour , I decided to add another awesome polish Kleancolor Chunky Holo , Bluebell, and oh my! this didn't disappoint either.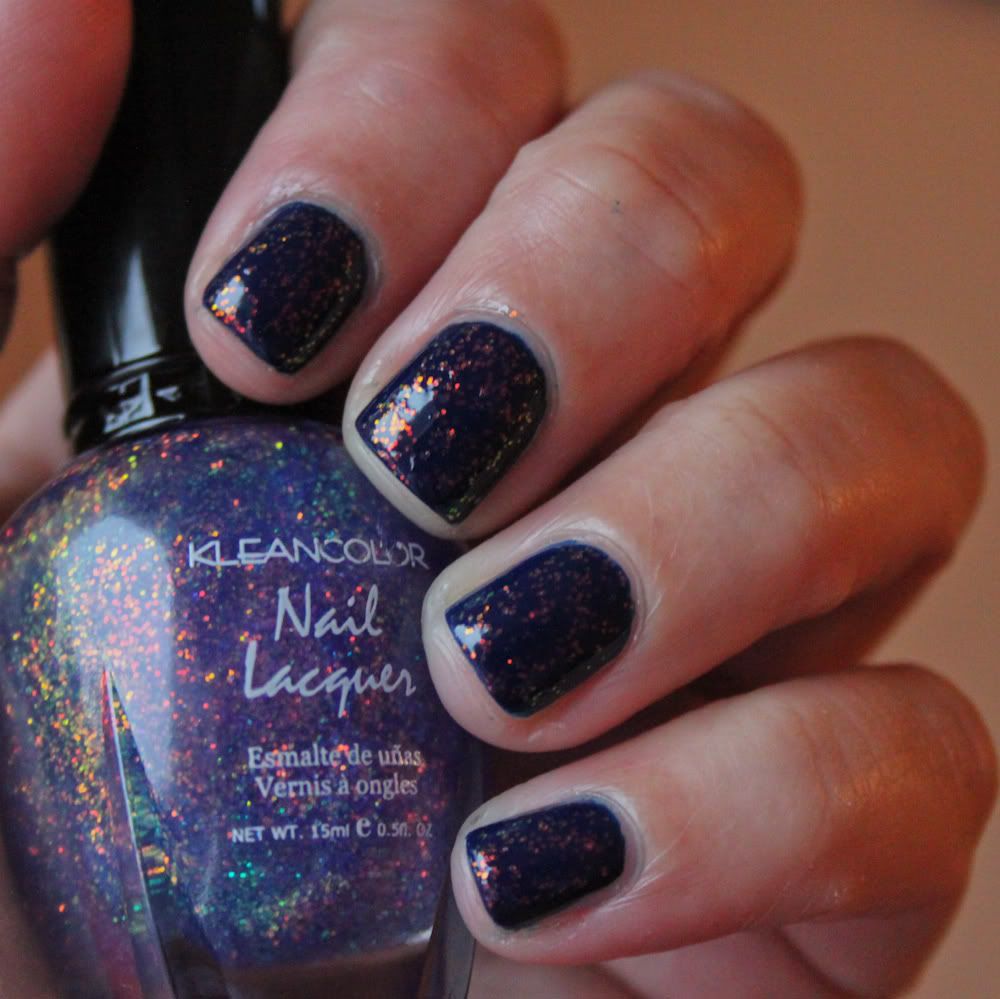 This actually looks like we could be traveling through time in the tardis so many different sparkly colours!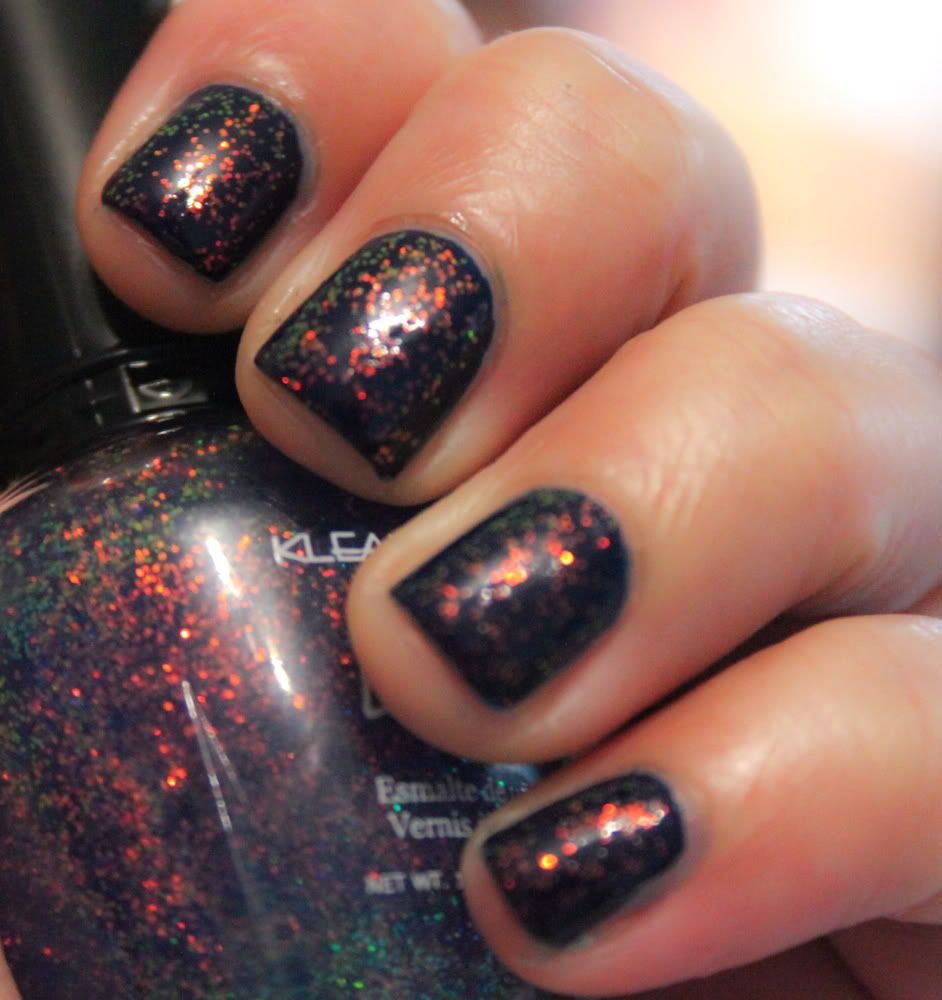 I think my favourite shine is the green below, whats yours color shift ?, do you have a favourite from the Super hero's collection by Cult Nails?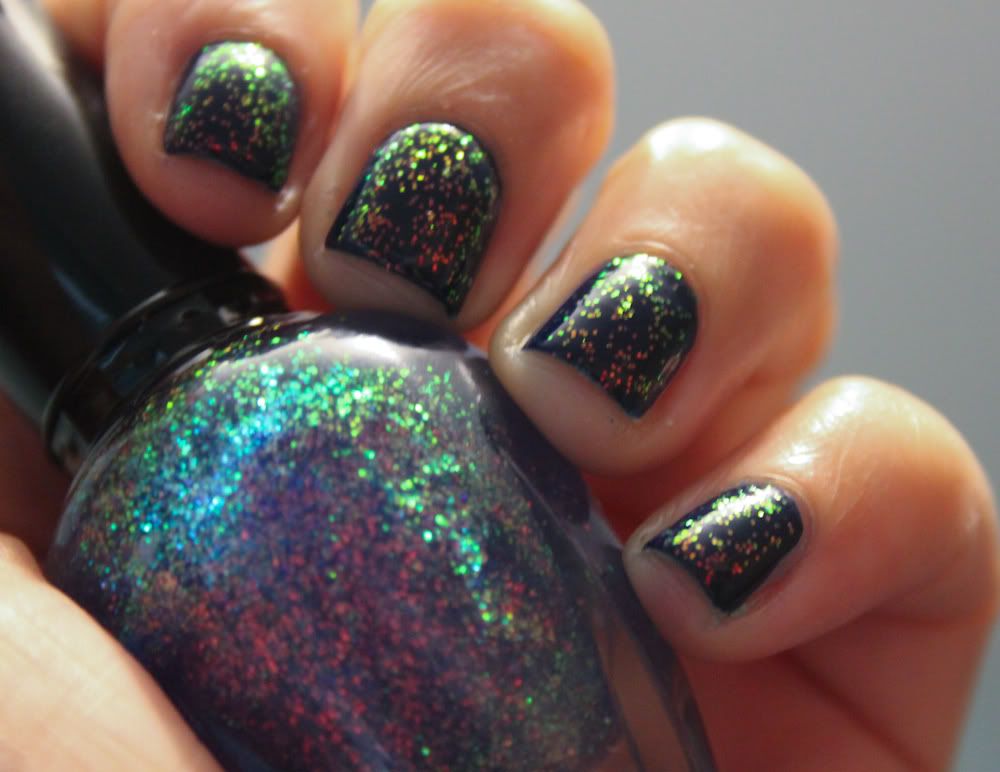 And finally sorry about all the photo's, but here is half of my Dr Who collection see Uber Who geek!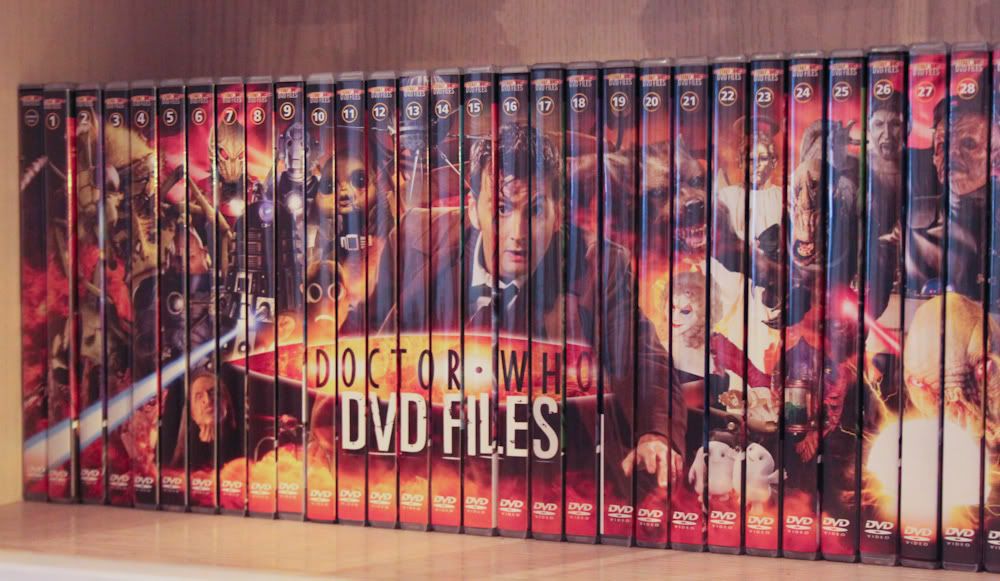 Thanks for Reading and have a great day!