Hi all! It's Sunday and what do we do on Sundays! Yep we stamp @
Adventures in Stamping
, this weeks challenge was Unnatural Animals , this week my mani was a complete failure but as I am using this as a place to put my mani's for future reference I thought even the fails should be shown so here we go my Unnatural Animal Nails!
For this Mani I used:
Base: a-england, Excalibur
Stamping: No.7, Poolside
Spots: No7, Tangy
BM plate 221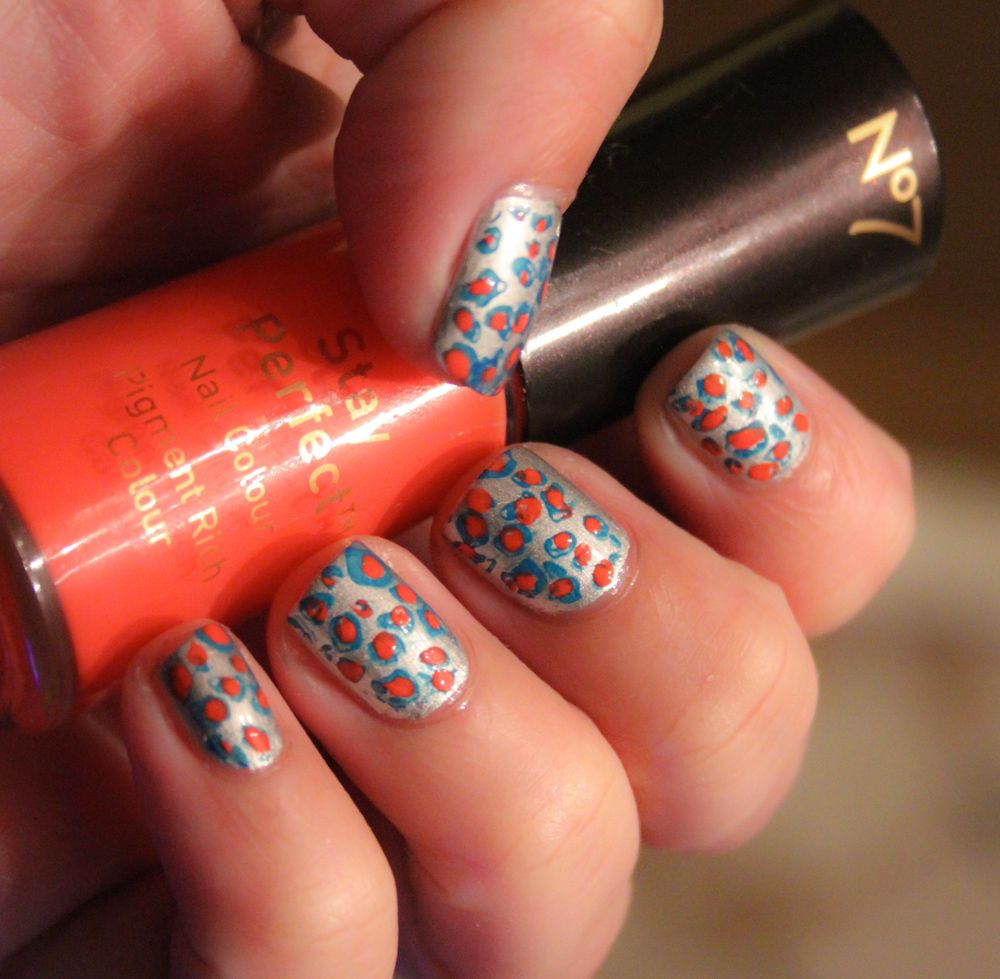 I was really unsure as what colours I was going to use for this weeks mani, I knew I wanted a-england as a base, but for the other two not a clue! then I was watching my local Football team in a play off game against Birmingham and it was a Light bulb moment. Blackpool are Tangerine and Birmingham are the blues! So I dedicate this mani to these two teams of only one will survive to play another day good luck to both ( secretly wishing Blackpool goes through) Sorry Hayley.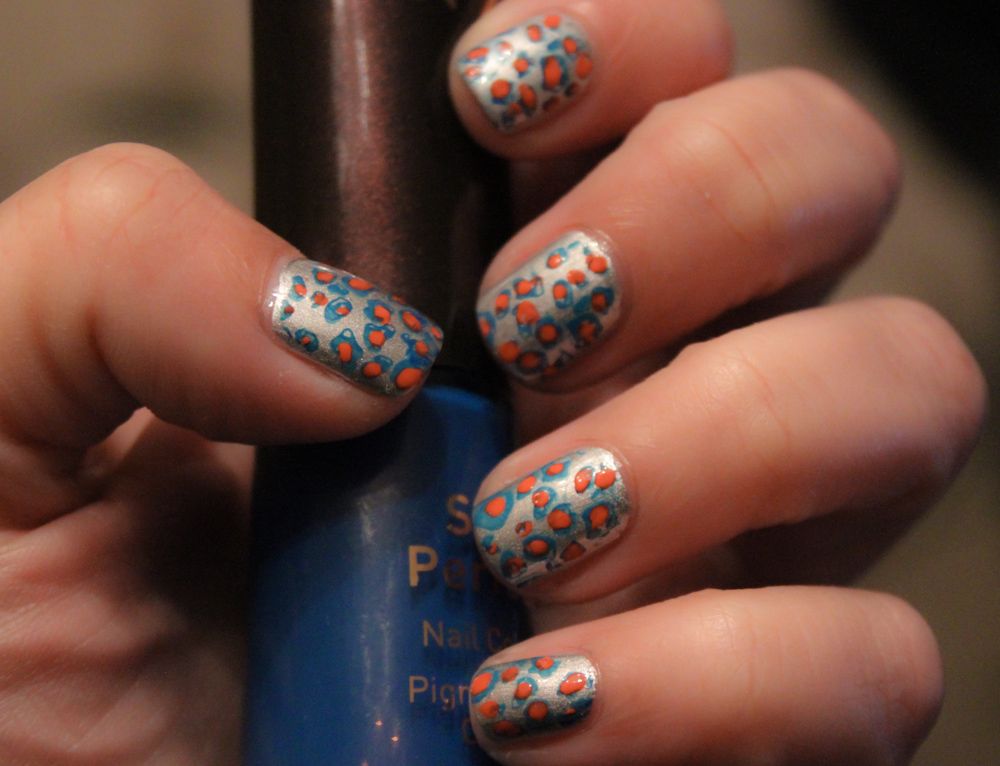 And here is a photograph of a-englands Excalibur on it's own , I just adore this silver metallic!
Thanks for Reading and Have a great day!