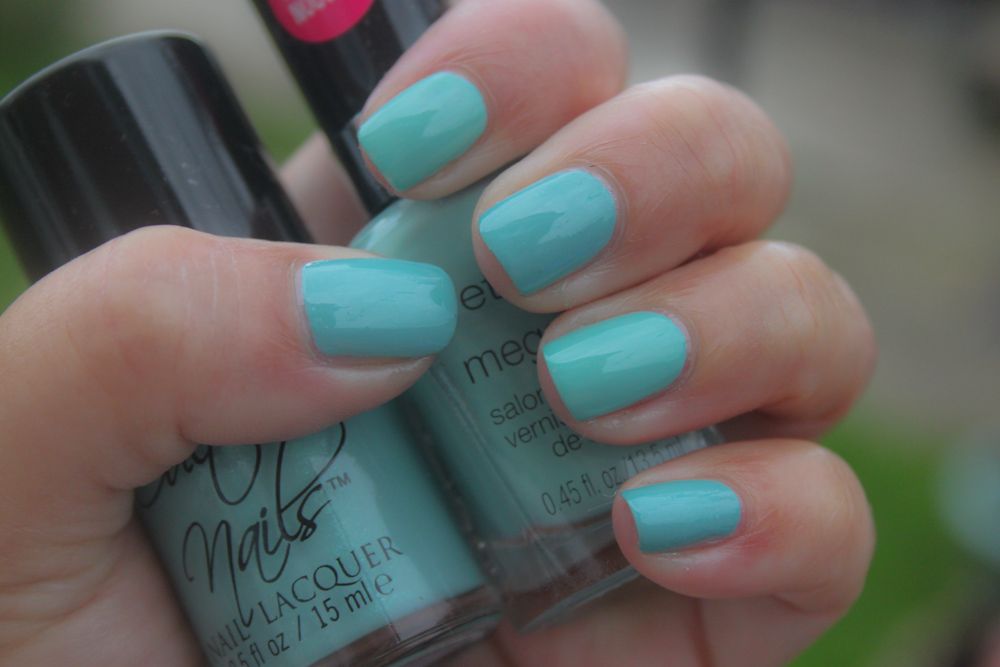 Hello all it has been a while but I am back, I had the same polish on my nails for 5 days last week as life in the real world was so hectic and I was so sad to have to remove it , (chipping eventually won out!) that I decided I was going to incorporate it into my new mani. So I decided to do a mashup mani using two different polishes but similar colours on alternative nails, I love the way this turned out, so I give you Cult Nails Manipulative and Wet n Wild I need a refresh mint.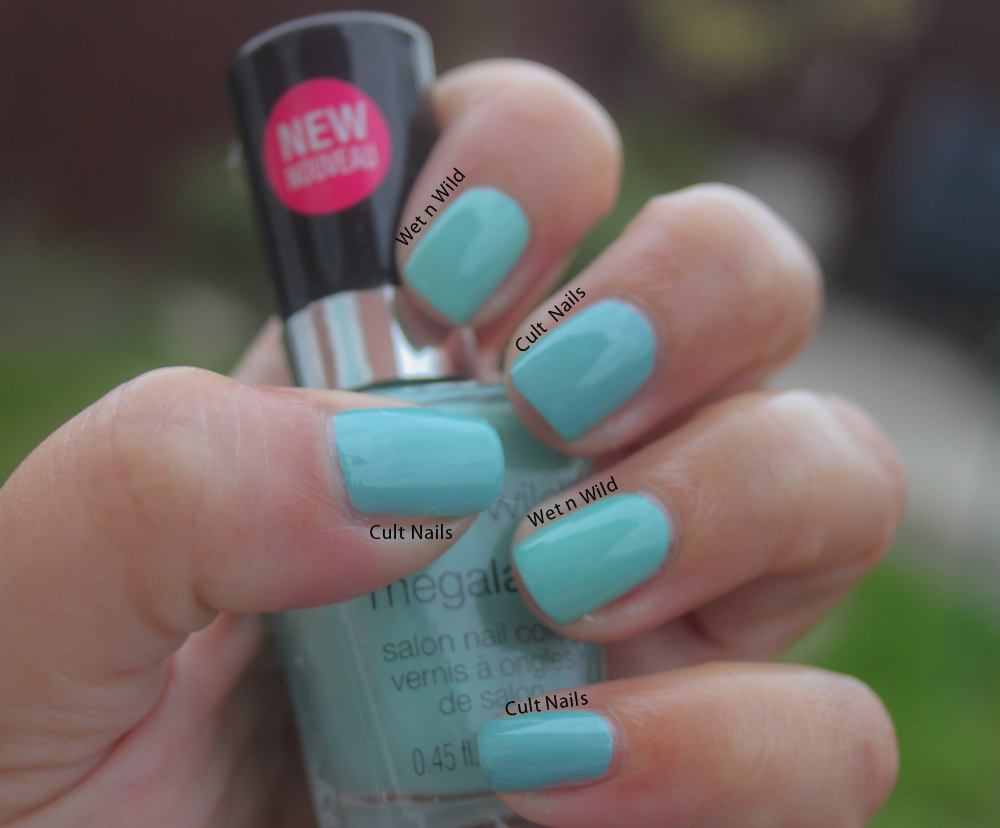 In the bottle these two are very similar but on the nails they are noticeably different . Cult Nails Manipulative is more Blue with a very subtle shimmer and Wet n Wild is a Mint green creme! But they do complement each other. I love both of them equally and the Wet n Wild wide brush makes painting my nails so easy. I used 2 coats of Cult Nails Manipulative and 2 coats of Wet n Wild I need a fresh mint for this mani!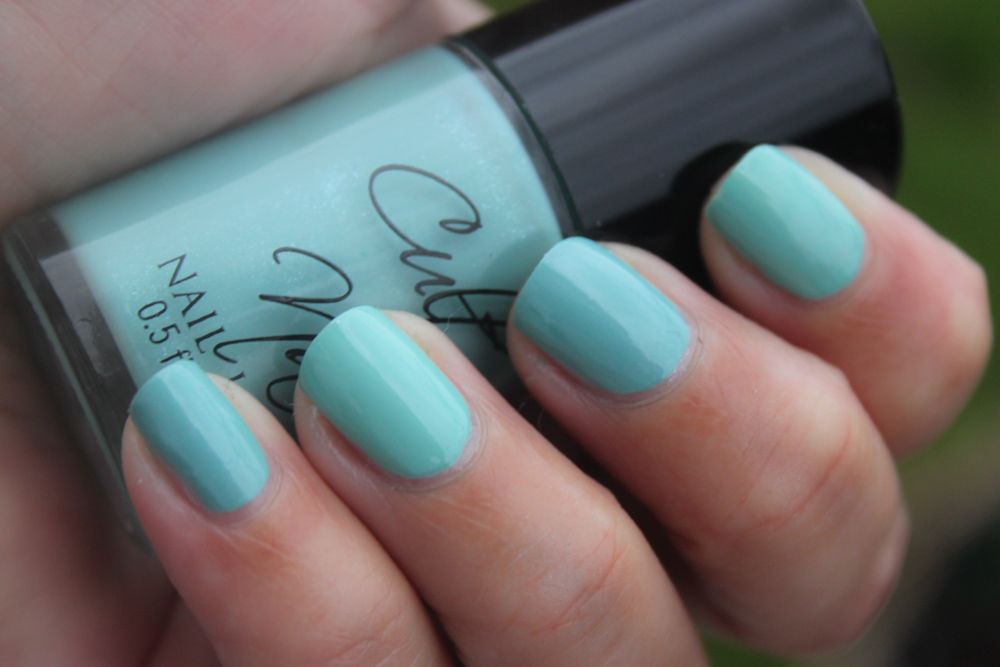 I really like this type of mani and I may have to make it a weekly or monthly event on here!, What you ladies think?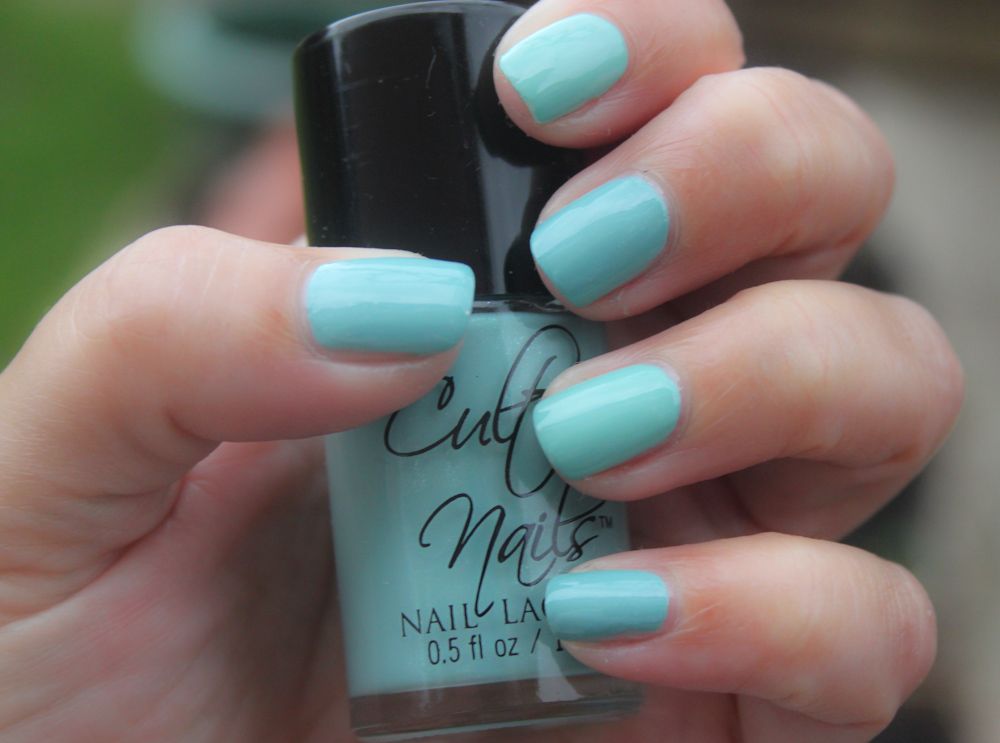 Do you wear more than one colour on your nails?
Thanks for stopping by and Reading til next time