I have been looking forward to this one I love Polka dots and there is nothing easier than a dotticure and they can look very effective. I decided to use a polish I had already used in the challenge and make it look brand new! So here is Angelica - Lemoncello dotted with Angelica - Sorbet.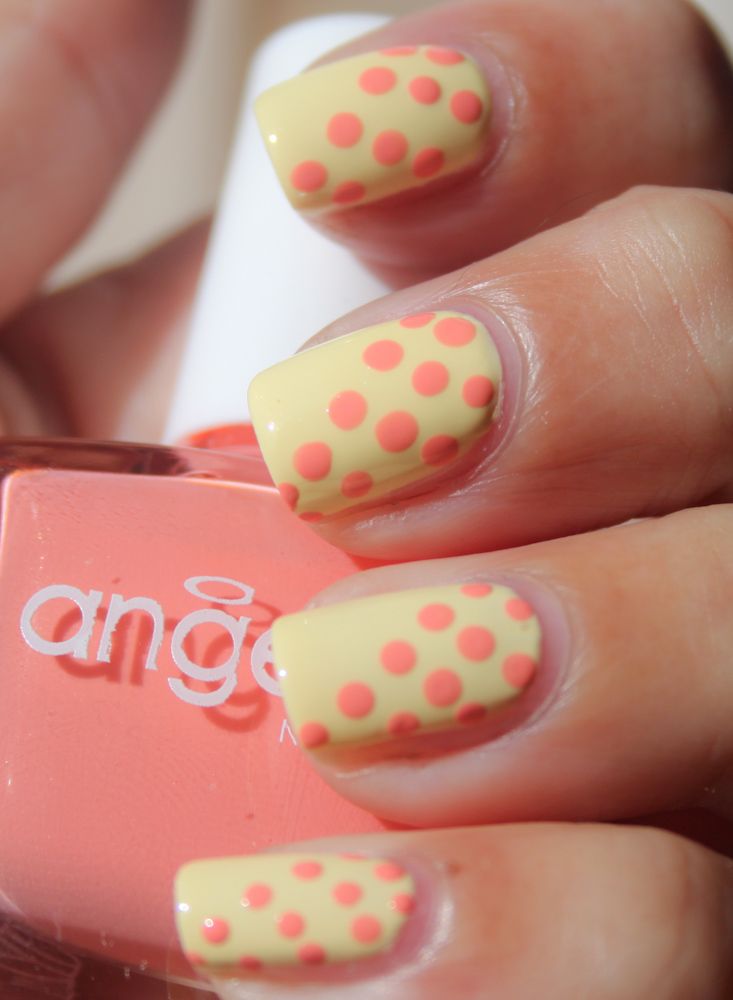 These two colours go great together, don't you agree, like Lemoncello , Sorbet is a cream , this mani is going great with the unseasonal warm weather we are having. Summer came at last !
Rather than put dots all over the nail I decided to just dot diagonally across the nail, you can then see both polishes ,.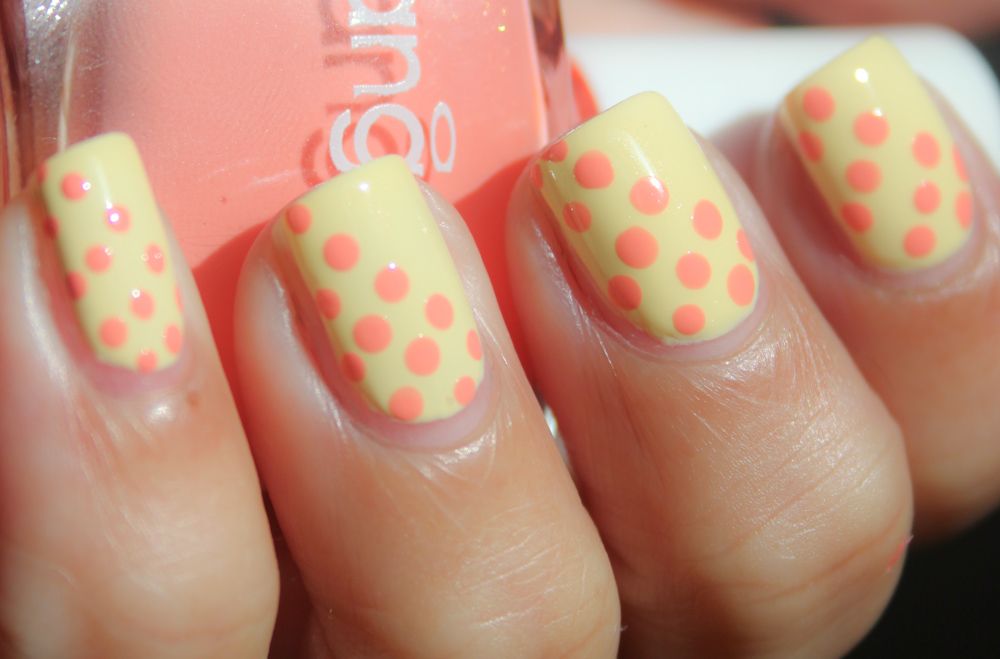 Do you like a dotticure ? I am really enjoying the challenge but now is when it steps up a gear with the nail art hers hoping I am still enjoying the challenge in another 7 days!
Untrieds:
No 7 - Devil's Delight
Cutex - Cornucorpia
Angelica- Lemoncello
Nicole by OPI - One Time Lime
Barry M - White
Orly - Goth
OPI - Number One Nemesis
W7 - Gold Dazzle
Bourjois - Pink Glitter
W7 - Green Dazzle
Kiko - 255
Kiko - 341
Kiko - 336
Angelica - Sorbet
Check out the rest of the ladies doing the challenge!