Today in the challenge it is flowers and I wanted to push my art skills for this one , but as I am not a strong or confident freehander I knew it still had to be relatively simple , so I decided to elaborate on the dotting tool flowers so here they are hope you like them! I saw these on
omgnoodles
site and had to have a go!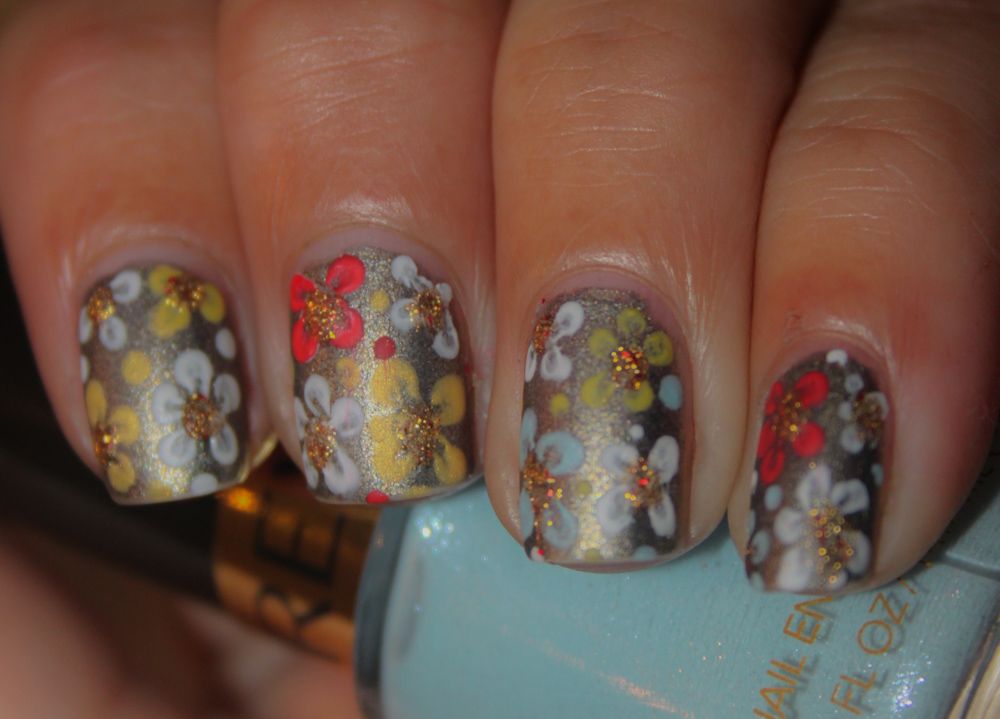 For the base I used OPI - Number One Nemesis, then using I used a dotting tool and Revlon - White on White i placed dots in a circle and quickly before the dots dried , I dragged the dot to the center this created the petal effect.
I then used Revlon - Blue Lagoon, Nicole by OPI - Strike a pose, China Glaze - Electric Pineapple, No 17 - Mellow Yellow to do the other flowers ith the same drag effect before they dried.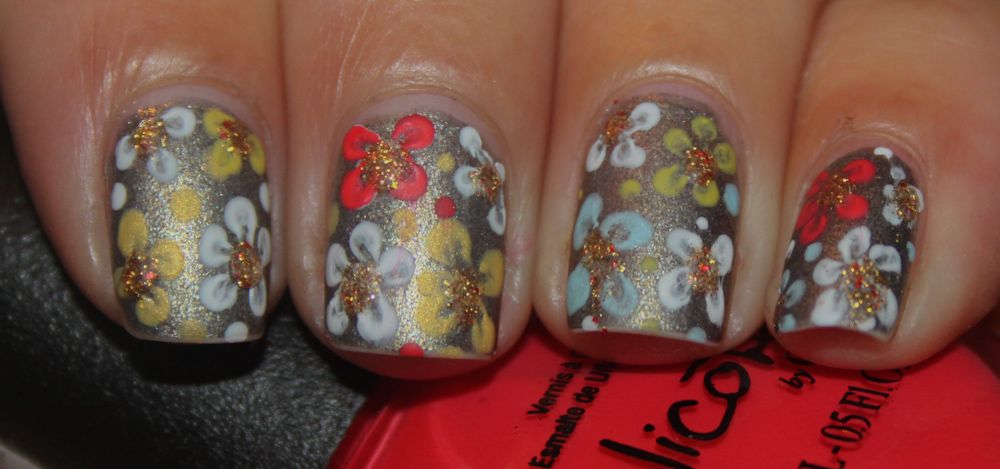 Then I used Essence - Gold Fever, for the dots in the center of the flowers, I then used Revoln Matt topcoat over the nails , I just love how this turned out!
Untrieds:
No 7 - Devil's Delight
Cutex - Cornucorpia
Angelica- Lemoncello
Nicole by OPI - One Time Lime
Barry M - White
Orly - Goth
OPI - Number One Nemesis
W7 - Gold Dazzle
Bourjois - Pink Glitter
W7 - Green Dazzle
Kiko - 255
Kiko - 341
Kiko - 336
Angelica - Sorbet
W7 - Pink Mirror
Revlon - White on White
Revlon - Blue Lagoon
Nicole by OPI - Strike a Pose
Essence - Gold Fever
Check out the other lovely ladies: