This one was a difficult one for me , I didn't know whether to go with a freehand or a print job, but in the end I decided to go with a stamping one!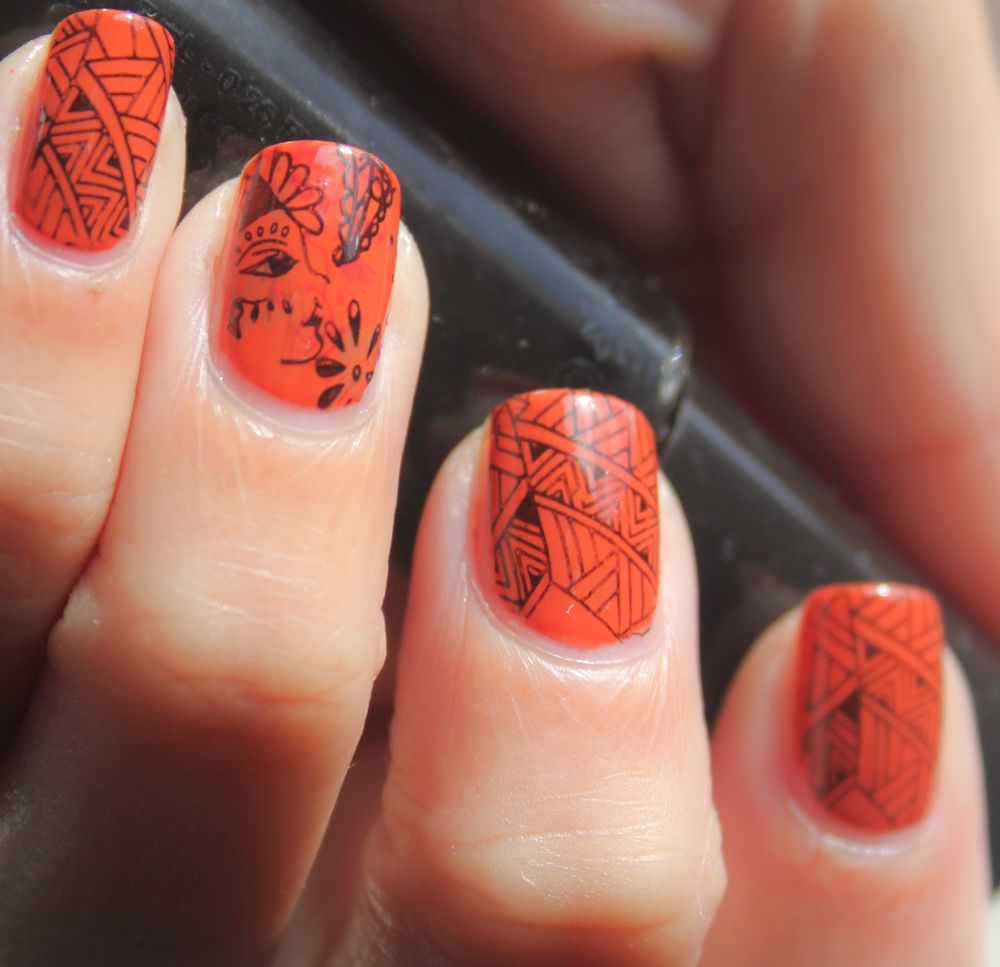 For the base I used two coats of Cutex - Cornucopia, then with Colour Club black Stripper, and Large French plate D I stamped the tribal Image on all my nails.
Using the same plate but the Face image I stamped this on my ring finger, I am hoping this is tribal enough! What do you think, I quite like it!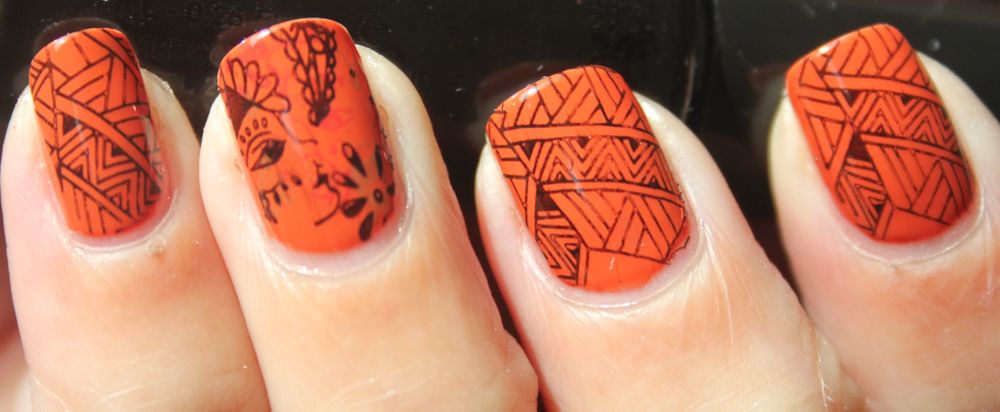 Untrieds:
No 7 - Devil's Delight
Cutex - Cornucorpia
Angelica- Lemoncello
Nicole by OPI - One Time Lime
Barry M - White
Orly - Goth
OPI - Number One Nemesis
W7 - Gold Dazzle
Bourjois - Pink Glitter
W7 - Green Dazzle
Kiko - 255
Kiko - 341
Kiko - 336
Angelica - Sorbet
W7 - Pink Mirror
Revlon - White on White
Revlon - Blue Lagoon
Nicole by OPI - Strike a Pose
Essence - Gold Fever