Ok when I realised that I would actually have to recreate the Galaxy nails I nearly didn't join in, but I thought I would give it a go any way and I am so glad I did because this was the most fun I have had doing a mani to date!
And I hope that the mani shows it!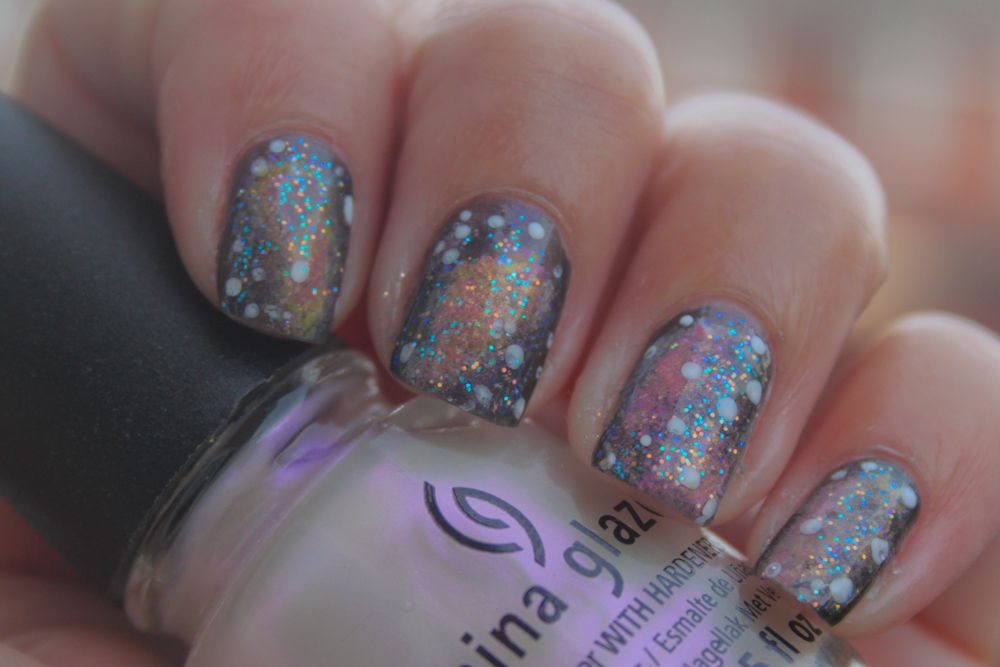 First I applied two coats of Gosh - Purple Heart to all the nails , then I dabbed on Barry M white using a make up sponge, next I dabbed on some Barry M - Bright Pink, when this dried I dabbed on some No17 - Mellow Yellow and a tint dab of China Glaze - Rainbow.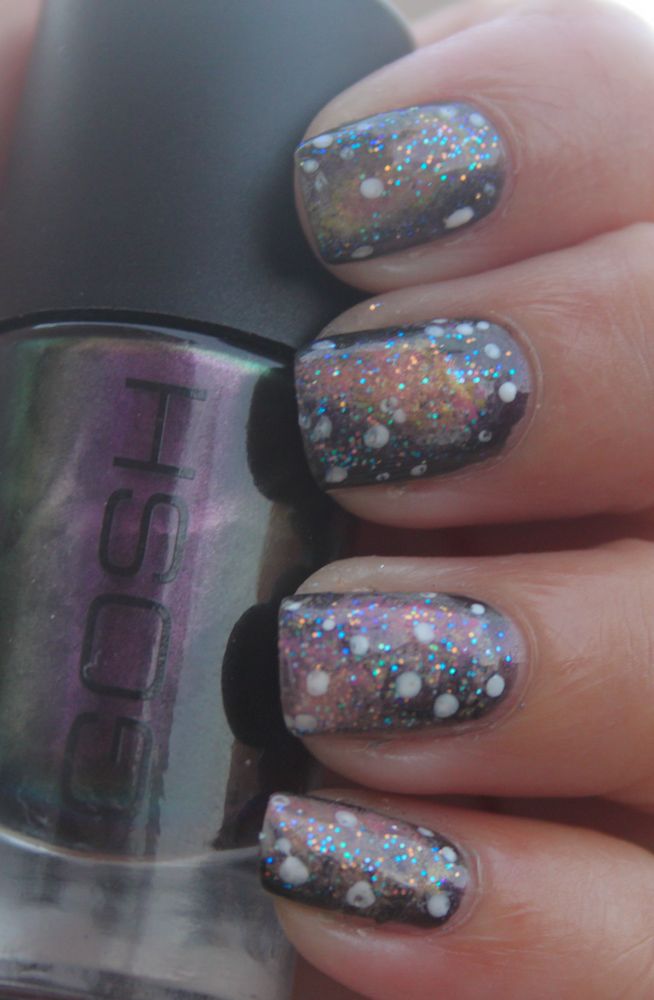 Next I applied a coat of Elf - Twinle , the lastly I dotted some Barry M - White on to represent stars!
i reaaly like how these turned out ! Have you done the galaxies yet?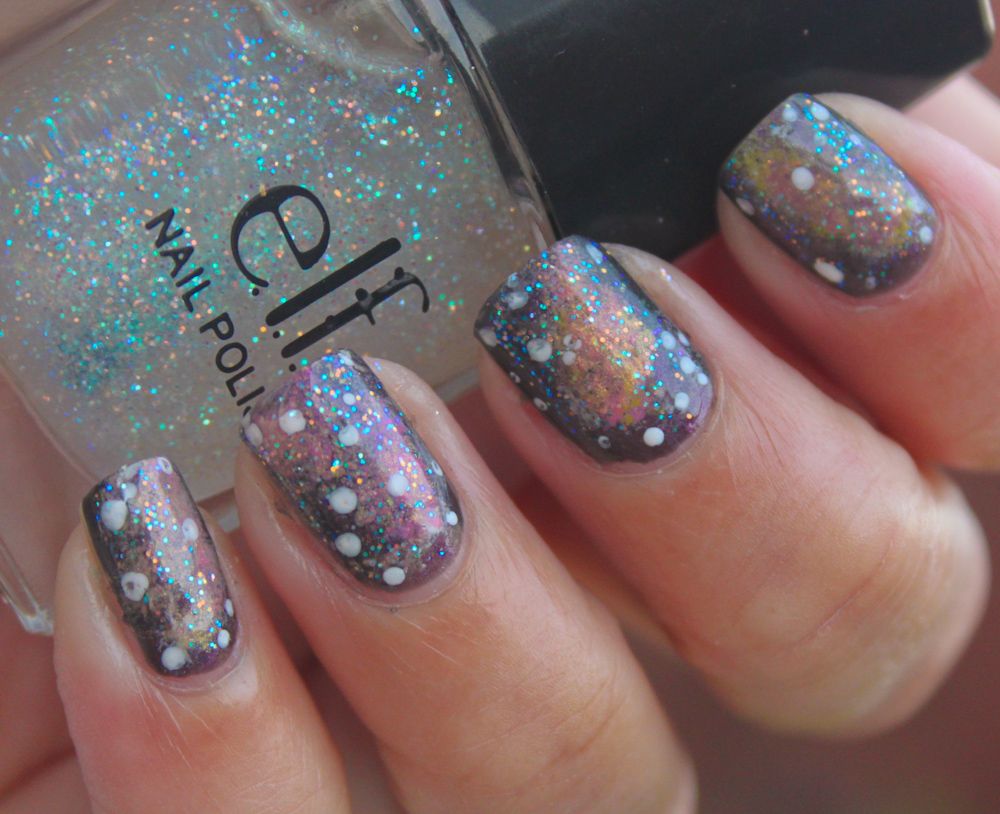 Untrieds:
No 7 - Devil's Delight
Cutex - Cornucorpia
Angelica- Lemoncello
Nicole by OPI - One Time Lime
Barry M - White
Orly - Goth
OPI - Number One Nemesis
W7 - Gold Dazzle
Bourjois - Pink Glitter
W7 - Green Dazzle
Kiko - 255
Kiko - 341
Kiko - 336
Angelica - Sorbet
W7 - Pink Mirror
Revlon - White on White
Revlon - Blue Lagoon
Nicole by OPI - Strike a Pose
Essence - Gold Fever