Okay now I am sarting to get the challenge thing , It has been sort of o up until now! the next 10 days will definitely take it out of me and push me out of my comfort zone but I say bring it on . Today's nails couldn't have been anymore of a challenge as I have only ever don e the water marble once before an I found it very messy, this was still messy but now I knew what to expect.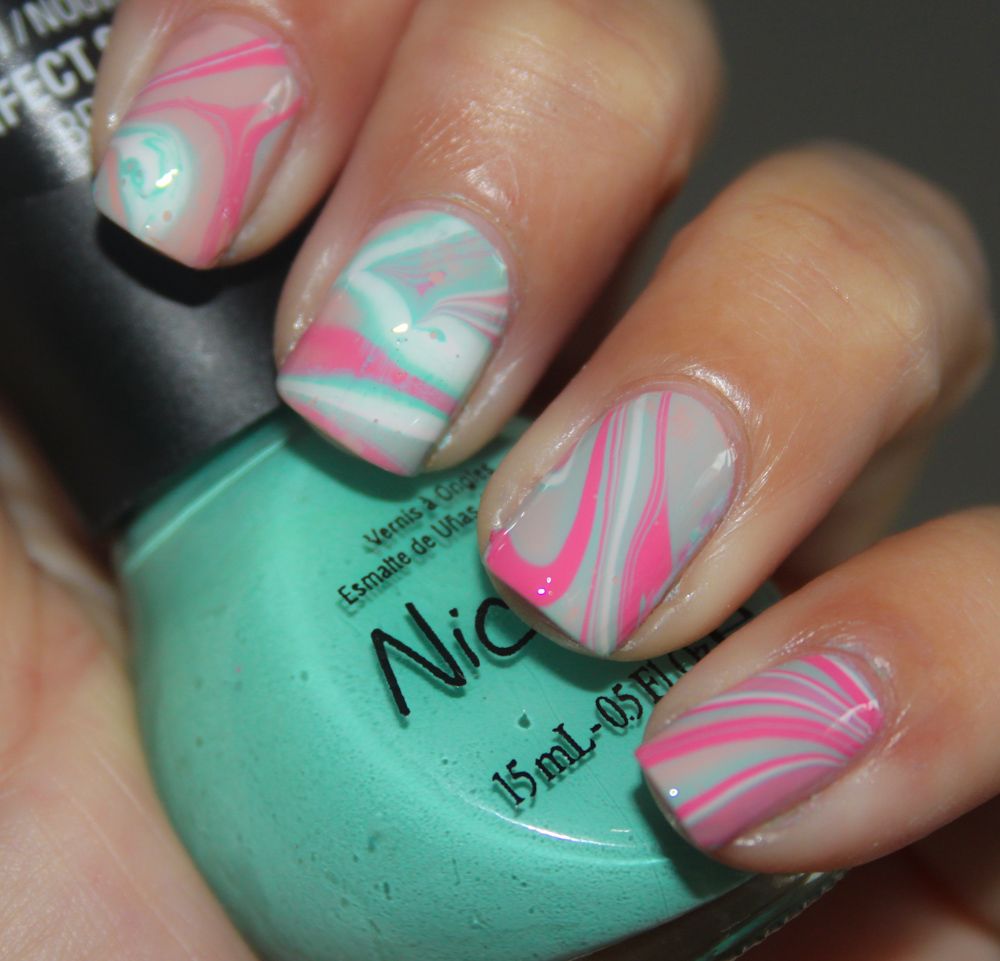 First I applied two coats of Nicole by OPI - Papariza don't preach t my nails , then I used Nicole by OPI - My Life saver , Barry M - White and Barry M - Bright Pink for the water marbleing!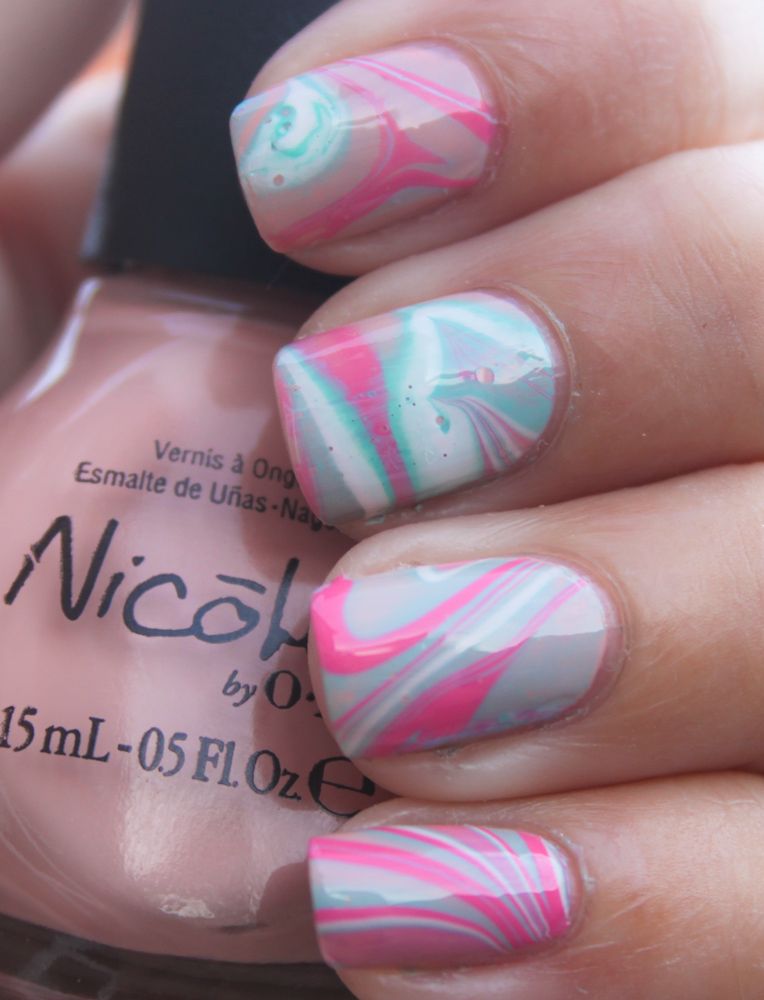 I absolutly love these colours together they are so fun and summery on the nail, i really love how this turned out and will definatly be doing this again.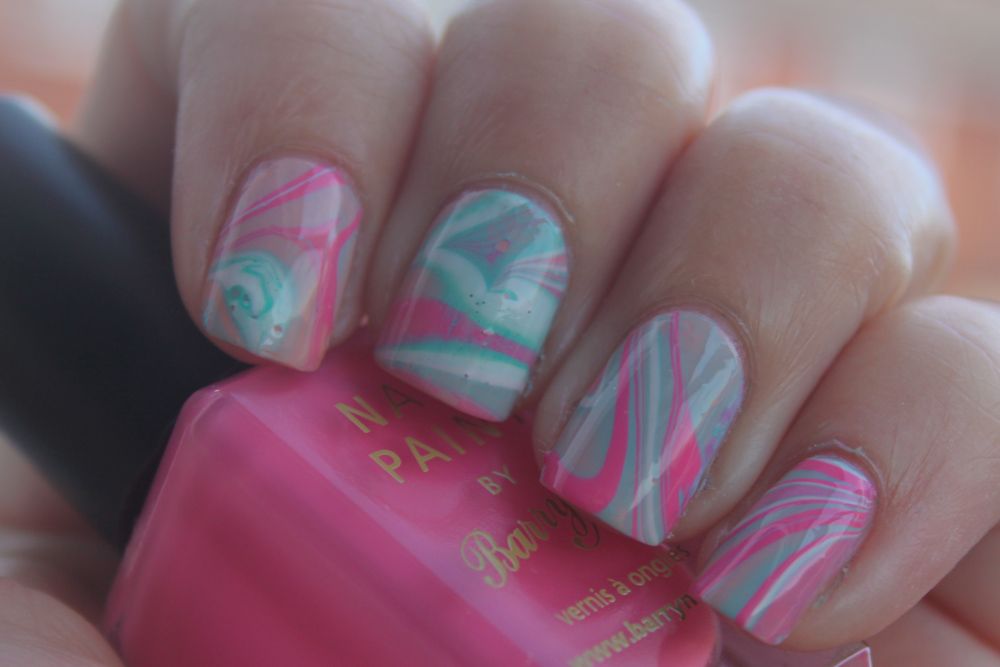 Untrieds:
No 7 - Devil's Delight
Cutex - Cornucorpia
Angelica- Lemoncello
Nicole by OPI - One Time Lime
Barry M - White
Orly - Goth
OPI - Number One Nemesis
W7 - Gold Dazzle
Bourjois - Pink Glitter
W7 - Green Dazzle
Kiko - 255
Kiko - 341
Kiko - 336
Angelica - Sorbet
W7 - Pink Mirror
Revlon - White on White
Revlon - Blue Lagoon
Nicole by OPI - Strike a Pose
Essence - Gold Fever
Cult Nails - Living Water
Gosh - Purple Heart
China Glaze - Rainbow
Barry M - Bright Pink
Elf -Twinkle
Nicole by OPI - Paparazi don't preach
Nicole by OPI - My Lifesaver
Check out the wonderful nails the ladies have done in the challenge!