This was easy , well the colour part of course it had to be Green! the hard part what was I going to do with my limited skill and time! I know another dotticure , this wasn't my best idea but it had grown on me!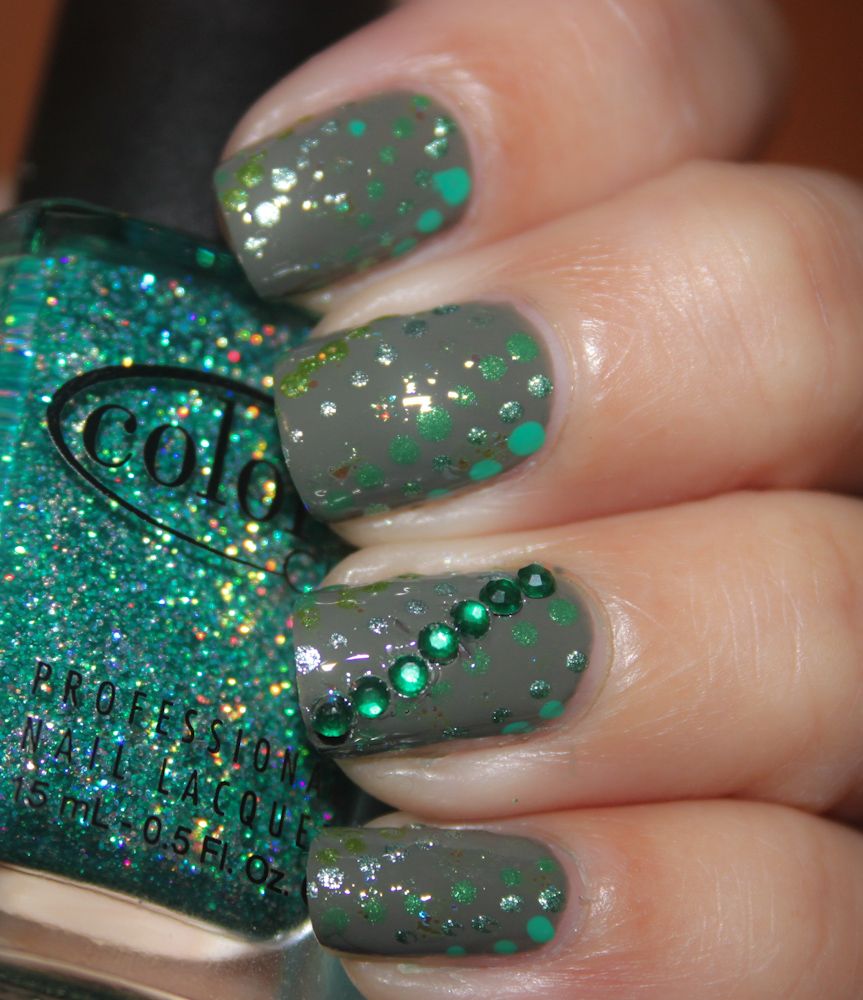 First I applied two coats Kiko 339 to my nails, then using dotting tool I dotted using different greens in my untrieds most of these were glitters!

I used Color Club - Holiday Splendor and Kiss me Mistletoe , China Glaze - Four Leaf Clover, Cult Nails - Feelin Froggy , LA Colors - Metallic Green, Rock Star - Crowd Surfing.
My camera didn't pick out some of the colours bu in real life it looked stunning! Lastly because I love Green I applied some green gems down the middle of my ring finger!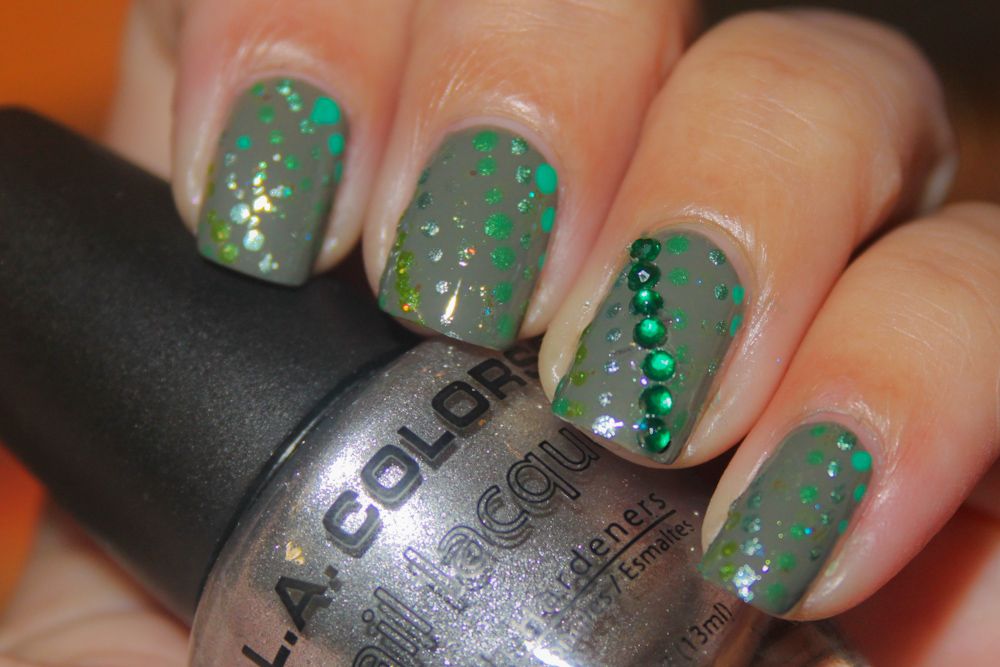 Untrieds:
No 7 - Devil's Delight
Cutex - Cornucorpia
Angelica- Lemoncello
Nicole by OPI - One Time Lime
Barry M - White
Orly - Goth
OPI - Number One Nemesis
W7 - Gold Dazzle
Bourjois - Pink Glitter
W7 - Green Dazzle
Kiko - 255
Kiko - 341
Kiko - 336
Angelica - Sorbet
W7 - Pink Mirror
Revlon - White on White
Revlon - Blue Lagoon
Nicole by OPI - Strike a Pose
Essence - Gold Fever
Cult Nails - Living Water
Gosh - Purple Heart
China Glaze - Rainbow
Barry M - Bright Pink
Elf -Twinkle
Nicole by OPI - Paparazi don't preach