Because of all the nail art I have done this week and I hope you have enjoyed it , I am going to do today A pattern on my nails that is a favourite of mine , yep your right I am going to do a dotticure but this is no ordinary dotticure this is one inspired by a famous dress worn by a certain famous lady!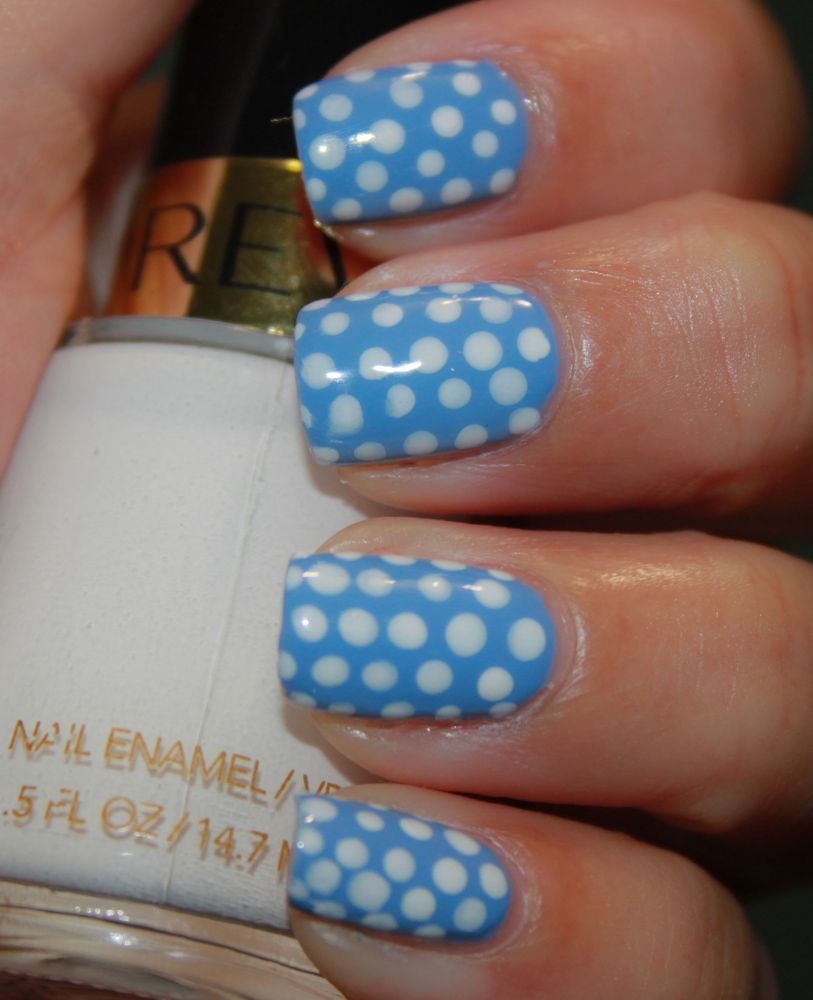 Did you guess it bet you didn't if you did then you will know of the dress in question, it is a Marilyn Monro dress but not the one she is famous for wearing , you know the one that blows up when she stands on an air extractor but this one!
For this mani I used:
Revlon - White on White
Kiko - 339
Dotting tool

First I applied two coats of Kiko 339 then with a dotting tool and Revlon White on white, I applied the dots but leaving a small gap which represents the gap between skirt and top in the dress!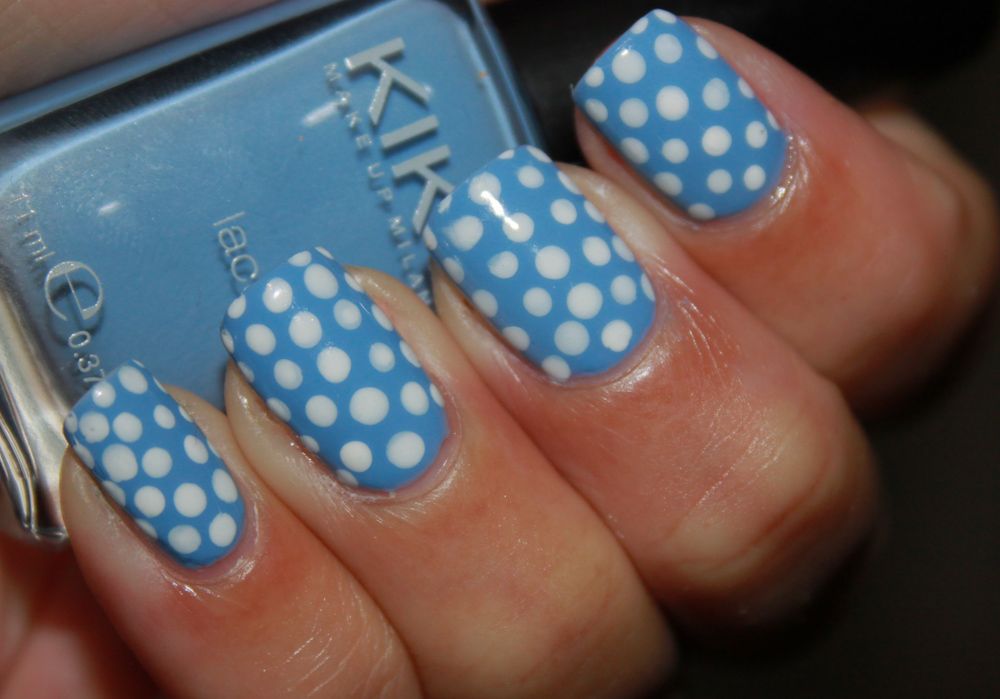 If you look on Etsy you will find lots of people selling replicas of this lovely summer dress, I know this isn't current fashion although in my personal opinion this dress is timeless and I would wear it if we had a summer!
Untrieds:
No 7 - Devil's Delight
Cutex - Cornucorpia
Angelica- Lemoncello
Nicole by OPI - One Time Lime
Barry M - White
Orly - Goth
OPI - Number One Nemesis
W7 - Gold Dazzle
Bourjois - Pink Glitter
W7 - Green Dazzle
Kiko - 255
Kiko - 341
Kiko - 336
Angelica - Sorbet
W7 - Pink Mirror
Revlon - White on White
Revlon - Blue Lagoon
Nicole by OPI - Strike a Pose
Essence - Gold Fever
Cult Nails - Living Water
Gosh - Purple Heart
China Glaze - Rainbow
Barry M - Bright Pink
Elf -Twinkle
Nicole by OPI - Paparazi don't preach
Nicole by OPI - My Lifesaver
Kiko - 339
Color Club - Kiss My Mistletoe
Color Club - Holiday Splendor
China Glaze - Four Leaf Clover
Cult Nails - Feelin Froggy
LA Colors - Metallic Green
Rock Star -Crowd Surfing
A- england - Princess Sabra
Kiko - 339