For some unknown reason I don't own many Violets plenty of Lilacs but not many Violets but I did find one that I have had for quite a while and got in aone of my very first swaps! I think I may have to buy some more of these colours !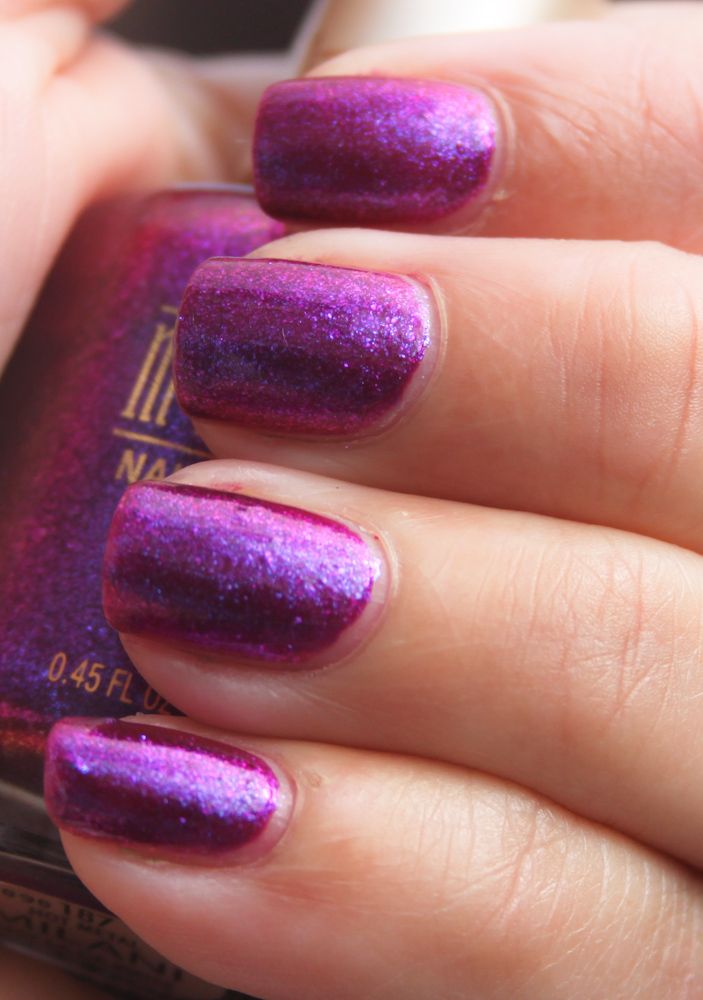 Forgive the nick on my pinkie I must of caught it whilst picture taking! Anyhows the polish in question is Milani, Hot Metal this is a stunning I would say Magenta glitter that in certain light gives a bluish tint!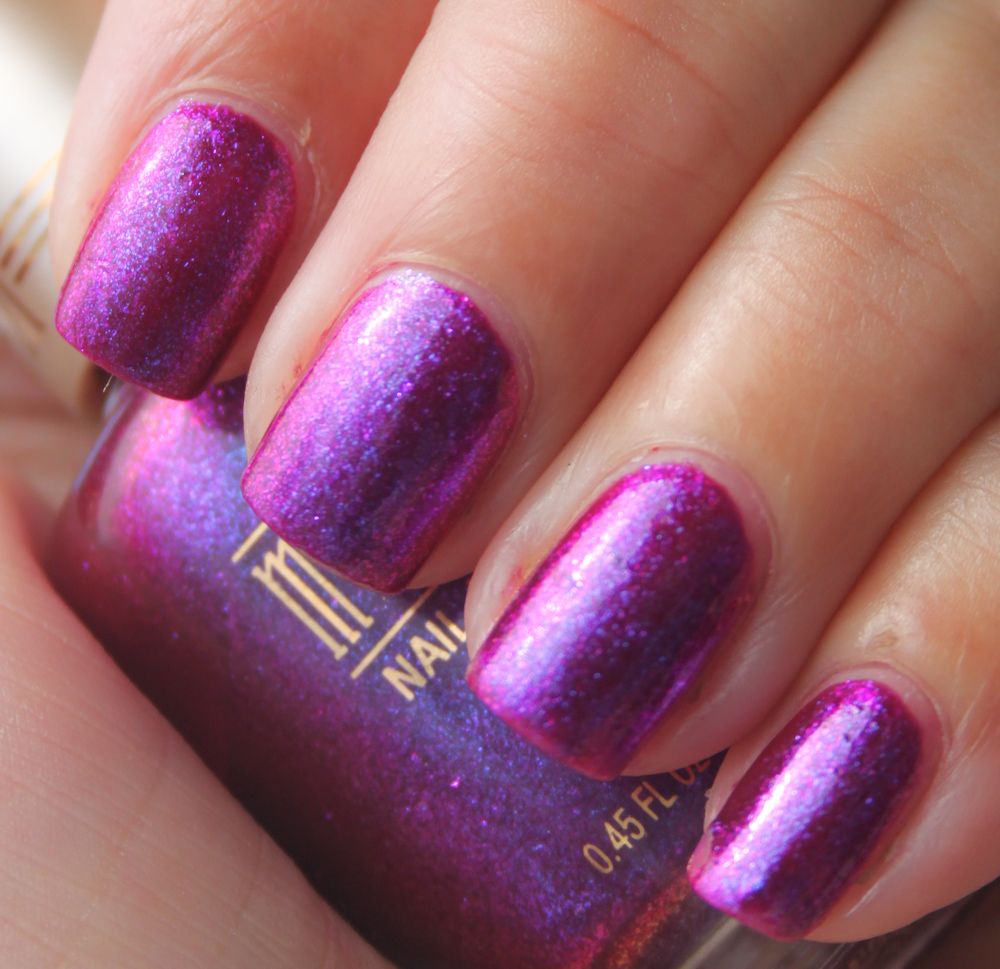 I can't believe this one got past me it is a lovely polish , it took two coats to achieve opaque and was lovely to apply. This may be used a few more times from now on.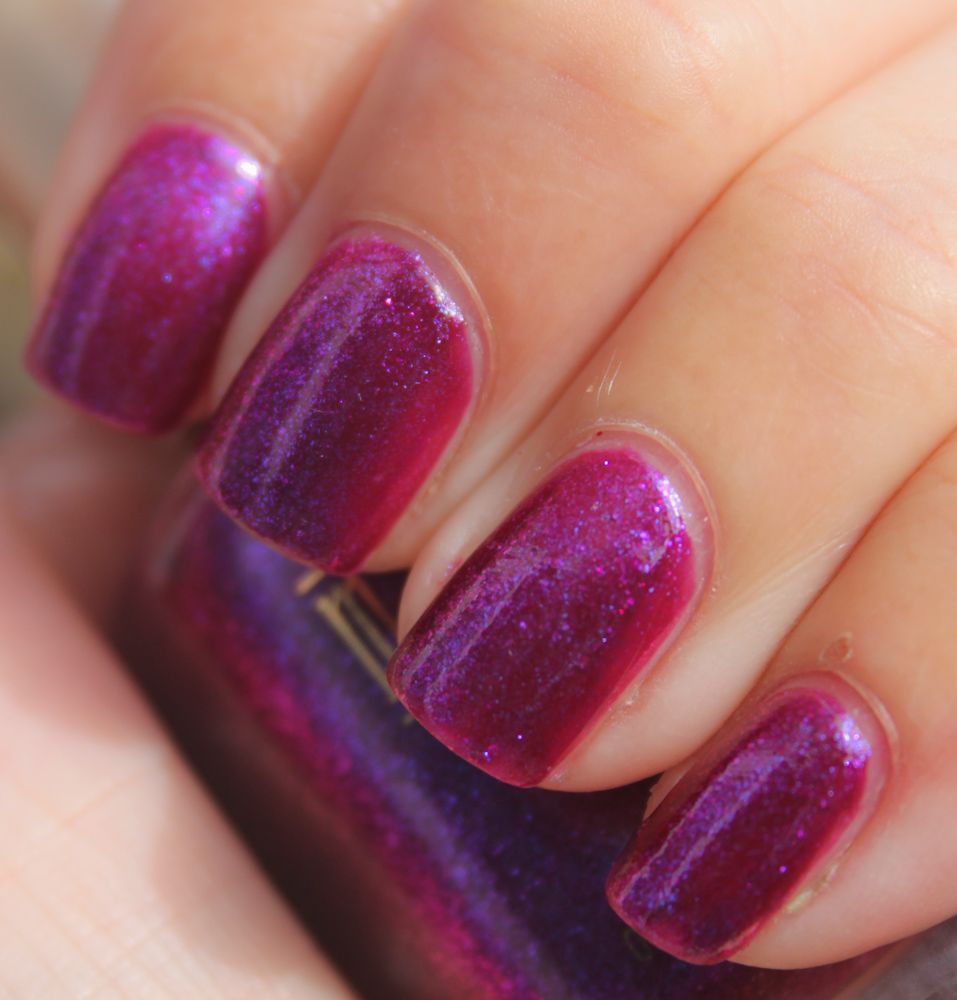 Untrieds:
No 7 - Devil's Delight
Cutex - Cornucorpia
Angelica - Lemoncello
Nicole OPI - One Time Lime
Nicole OPI - Me and Billie
Milani - Hot Metal
Check out what the other ladies have been doing!