Today is Black and Whites turn and I knew I didn't want to do something new, So I searched for a technique that I hadn't tried before that's when I heard about the Splatter technique on twitter , so I searched and found a great tutorial at
The PolishAholic
.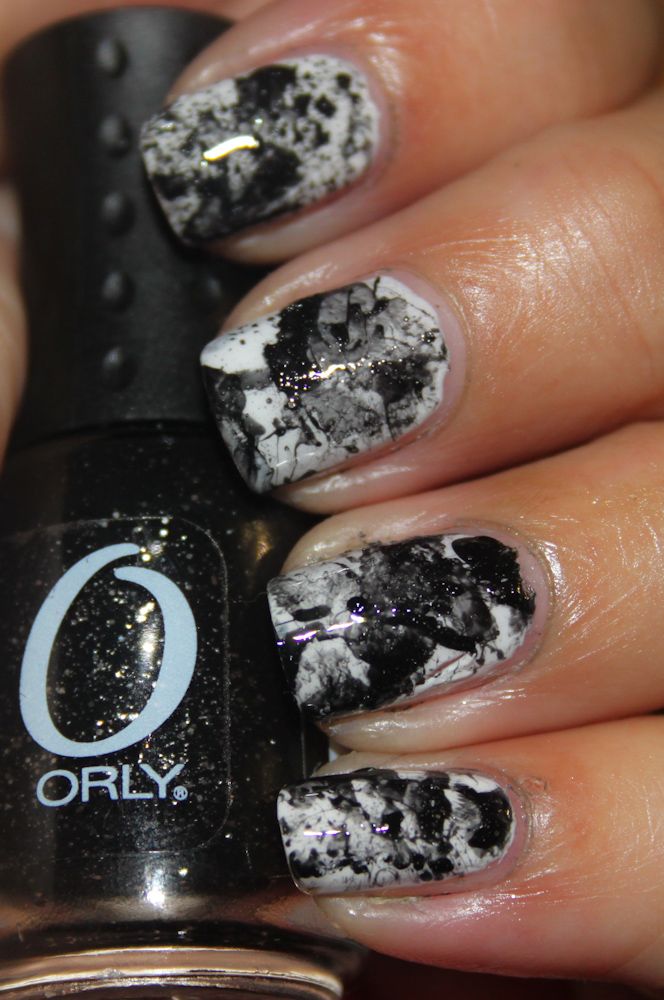 For this mani I used two coats of Barry M, White and I used Orly Goth for the splatter, I really love how this turned out , but man you make a mes but the effects are so worth it, I think you can just see the sparkle of goth in the pics!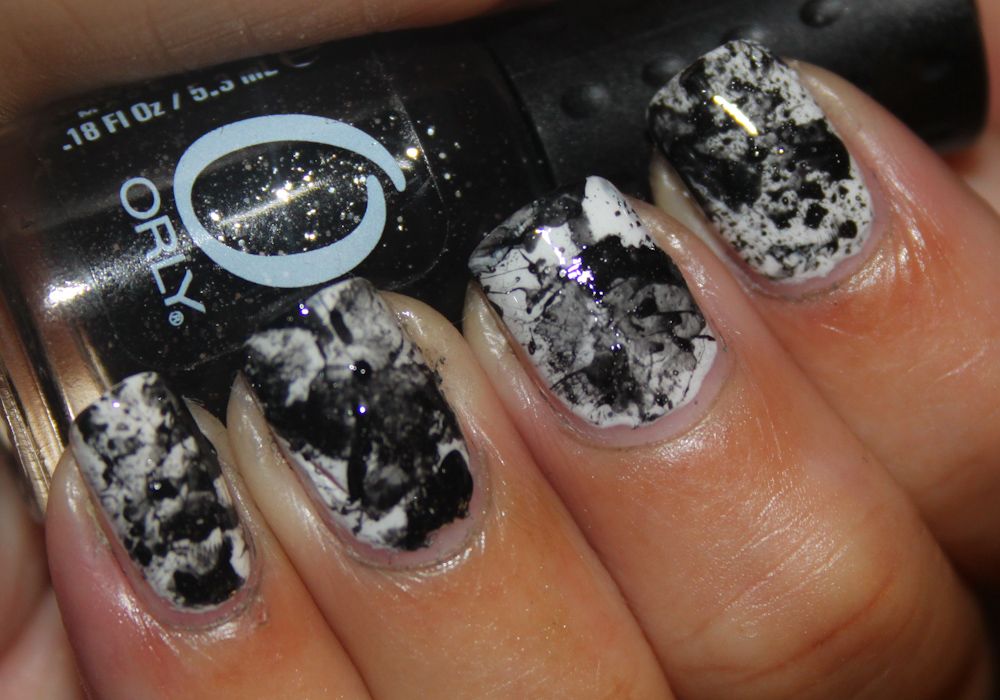 I can see me using this effect again and again the colour combo's are endless and all you need is a straw!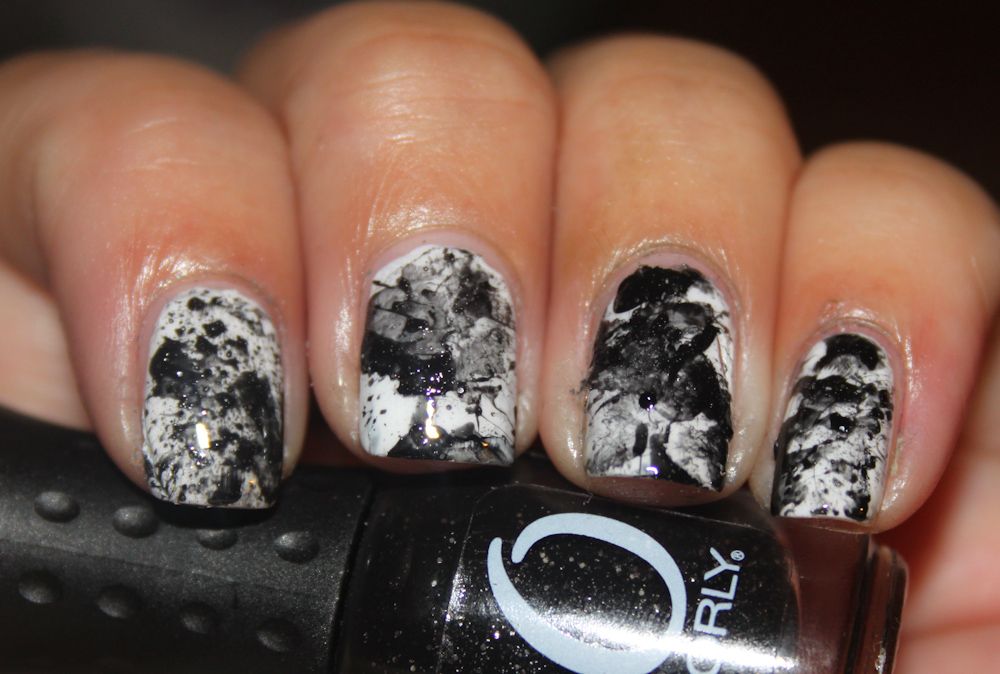 So ladies have you tried this technique yet? What colours would you use?
Untrieds:
No 7 - Devil's Delight
Cutex - Cornucorpia
Angelica- Lemoncello
Nicole by OPI - One Time Lime
Barry M - White
Orly - Goth