Up above the streets and houses
Rainbow flying high
Everyone can see it smiling — over the sky
Paint the whole world with a Rai—nbow!
Yes you guessed it It is Rainbow day, as I child I was brought up watching a programme called Rainbow with Bungle, George , Zippy and their Human friend Geoffrey. They have footage on you tube for my overseas friends. So without further ado here are my rainbow nails!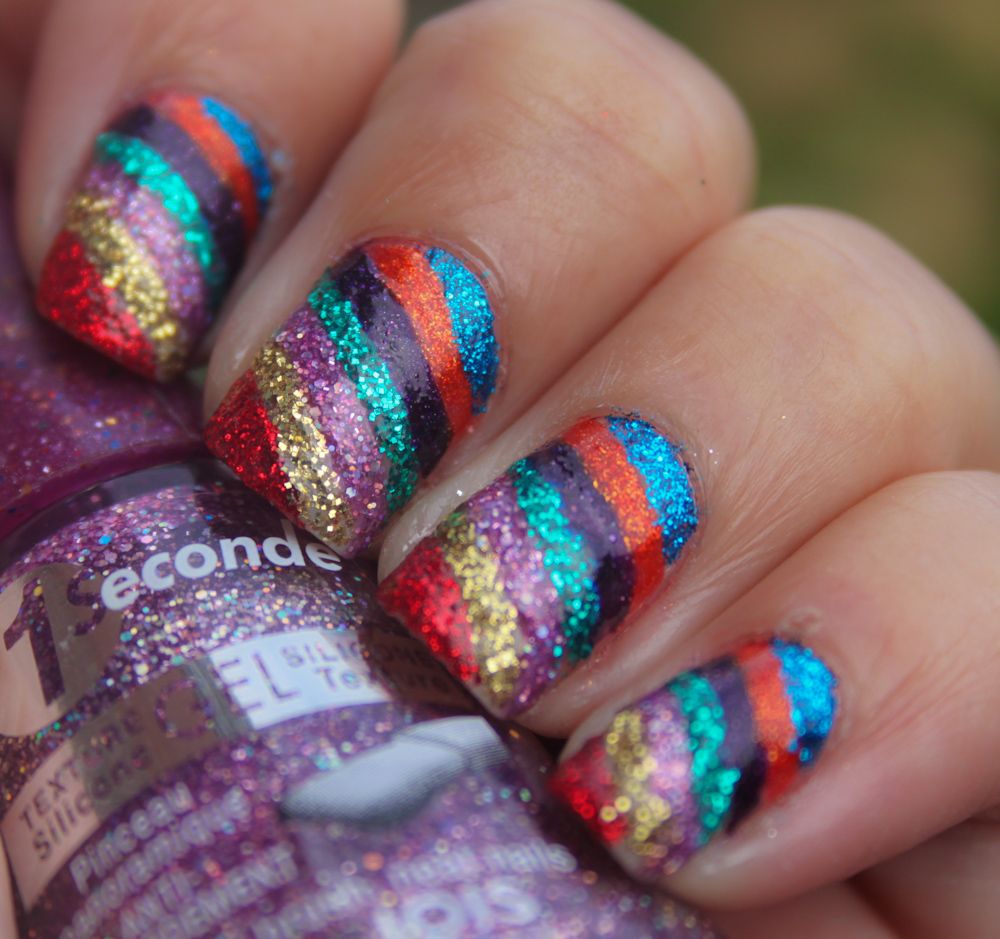 I love how this turned out and I am defiantly going to recreate these when the challenge is over!
Below is what I used the Barry M's and China Glaze I have used before but the rest are untried's.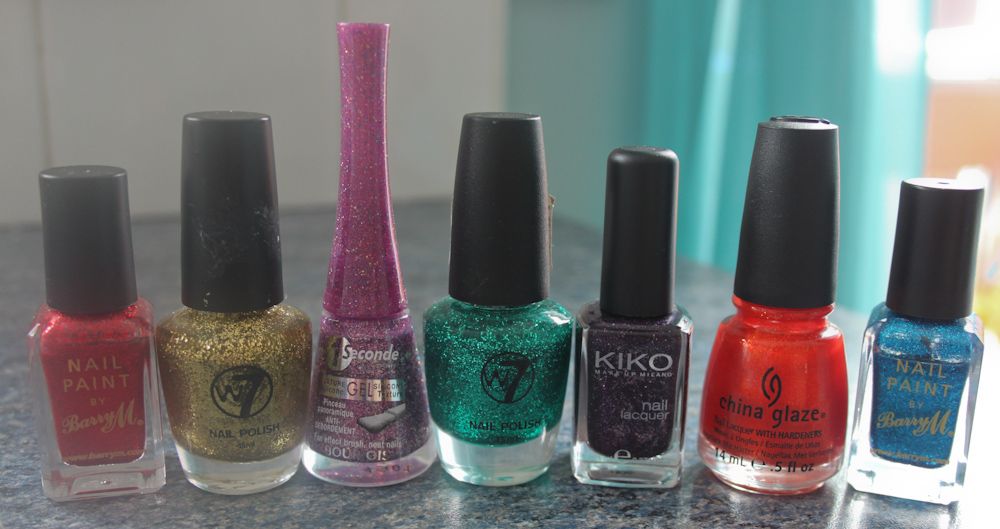 From the left, Barry M- Red Glitter, W7 - Gold Dazzle, bourjois - Pink Glitter, W7- Green Dazzle, Kiko - 255, China Glaze - Riviting and Barry M - Blue Glitter.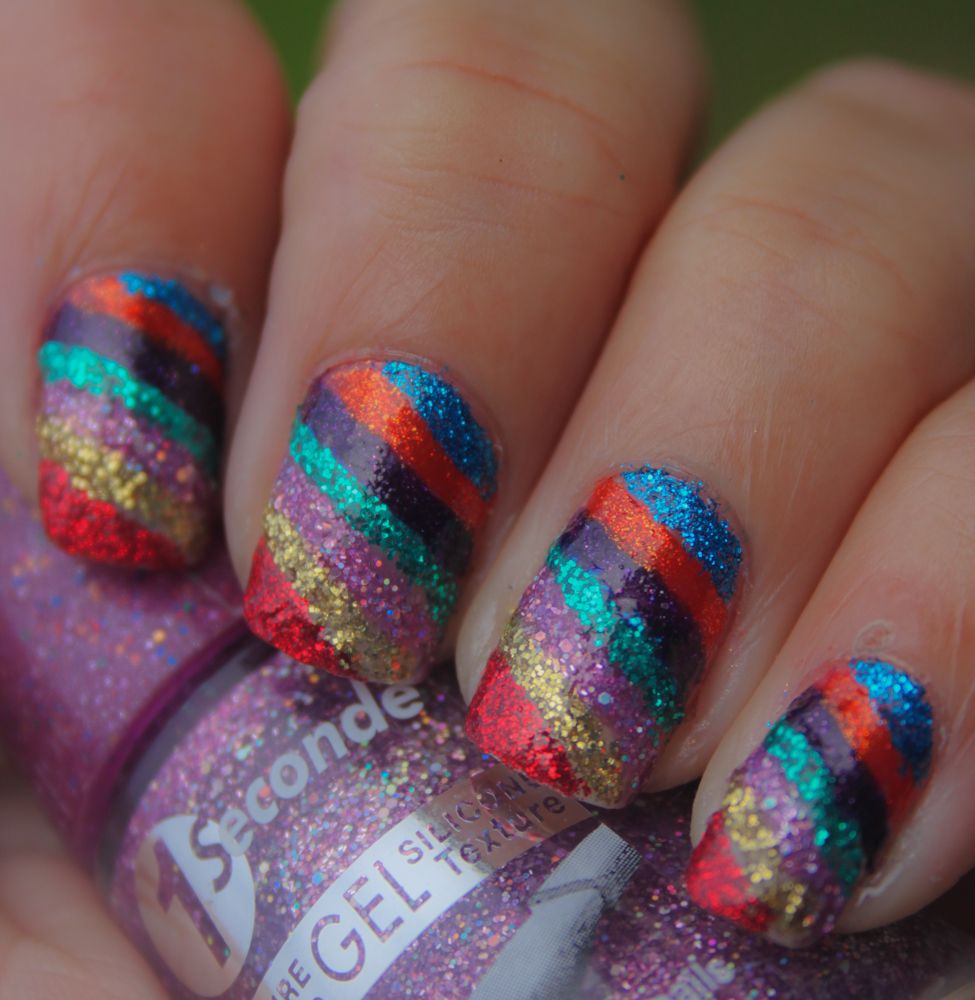 I used a striping brush and applied two coats of each colour in a diagonal line across my nails. I wanted to create something glittery for this mani and I think I did it!
For extra shine I applied two coats of Seche Vite , it was too even the polish out as some of the nail polishes were grittier than others, then of course I had to do what I always do to glitters , yep matte it out!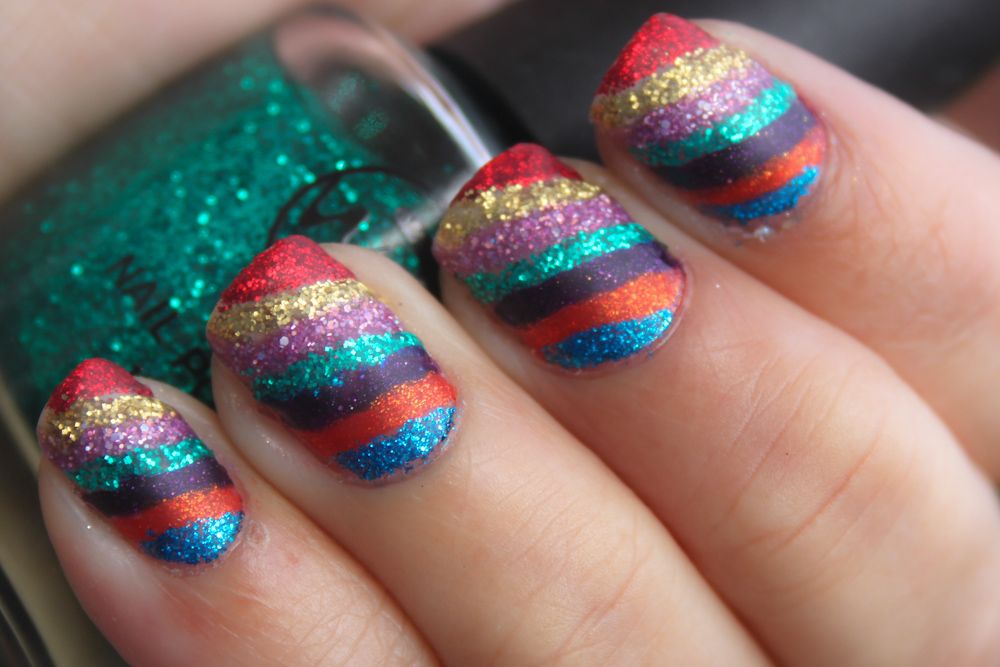 I love this look, Do you like the matted glitter look?
Untrieds:
No 7 - Devil's Delight
Cutex - Cornucorpia
Angelica- Lemoncello
Nicole by OPI - One Time Lime
Barry M - White
Orly - Goth
OPI - Number One Nemesis
W7 - Gold Dazzle
Bourjois - Pink Glitter
W7 - Green Dazzle
Kiko - 255
Check out the rest of the ladies below: