Ok so for today I didn't want to do a conventional flag meaning countries as I have done a few of them lately, so I was using the old grey matter then remembered where I lived !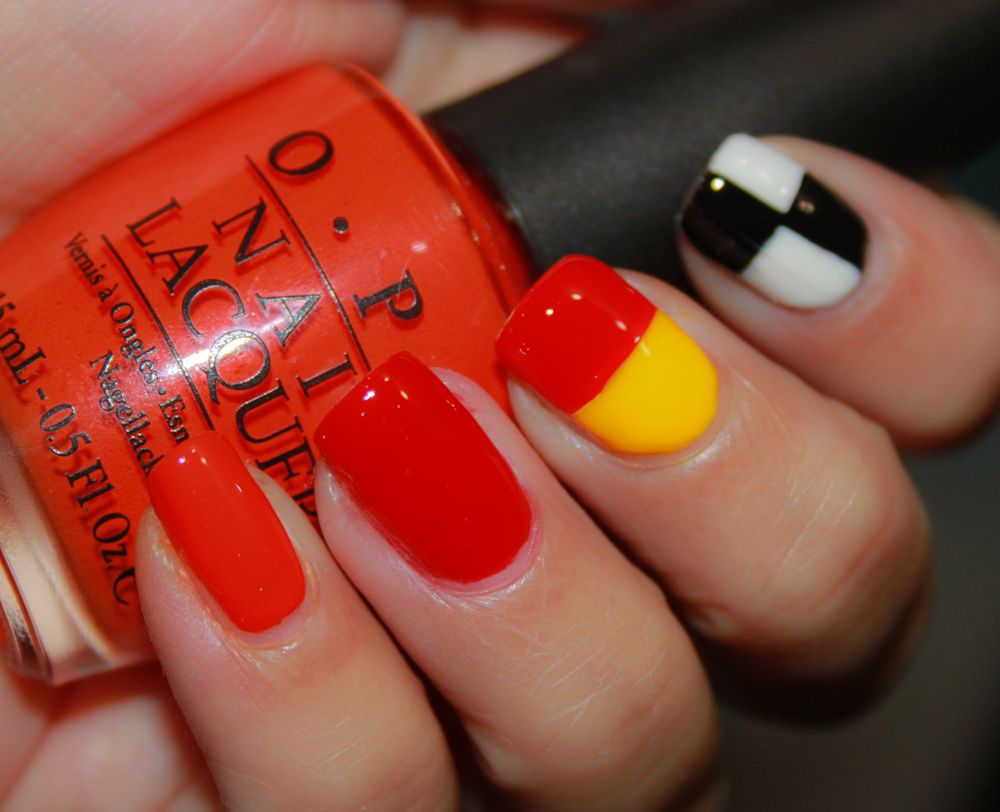 For this mani I used:
OPI - A Roll in the Hague
Barry M - Red
Avon - Sunshine
Sally Hansen- Black Out
Models Own - Snow White
So I live at the seaside and at the beach there are a few rules to adhere too , although at our beach we only have the red flag because no one surfs or body boards on our beach!
So below are the flags explained!
Windsock - if one of these if on the beach and is blowing around it means it's too windy to use inflatables in the sea
Red and yellow - shows where the life-guards patrol. It is the safest place for you to go into the sea
Black and white - this is an area of the sea set aside for watersports like windsurfing and surfing. You MUST NOT swim in it.
Red - this means danger. NEVER go into the sea where this flag is flying
Untrieds:
No 7 - Devil's Delight
Cutex - Cornucorpia
Angelica- Lemoncello
Nicole by OPI - One Time Lime
Barry M - White
Orly - Goth
OPI - Number One Nemesis
W7 - Gold Dazzle
Bourjois - Pink Glitter
W7 - Green Dazzle
Kiko - 255
Kiko - 341
Kiko - 336
Angelica - Sorbet
W7 - Pink Mirror
Revlon - White on White
Revlon - Blue Lagoon
Nicole by OPI - Strike a Pose
Essence - Gold Fever
Cult Nails - Living Water
Gosh - Purple Heart
China Glaze - Rainbow
Barry M - Bright Pink
Elf -Twinkle
Nicole by OPI - Paparazi don't preach
Nicole by OPI - My Lifesaver
Kiko - 339
Color Club - Kiss My Mistletoe
Color Club - Holiday Splendor
China Glaze - Four Leaf Clover
Cult Nails - Feelin Froggy
LA Colors - Metallic Green
Rock Star -Crowd Surfing
A- england - Princess Sabra
Kiko - 339
Avon - Orange Cremsicle
A-England - Avalon
Kiko - 336