Well Ladies today is the last Day and I can say I have thoroughly enjoyed every moment of this journey with everyone , I hope I have entertained you with some unique mani's! Ok on with the show!
Right from the start I knew what I was going to do! But then I had a traumatic incident with not one but two of my nails, (I am also sporting a magnificent hangover ) I nearly made the whole challenge with long nails , and for me that is an achievement 29 days of long nails, but they split , well didn't split tore clean off then another followed quickly so I had cut and file all of my nails these are not nubbins these are nibbs! One of the fingers is that low I have had to put a plaster over it as flesh is exposed yak! I am really sorry that I will not do this Tutorial any justice but here goes! The Tutorial I am going to use has been made famous amongst us in the nail world by Marta at
Chit Chat Nails
so here goes!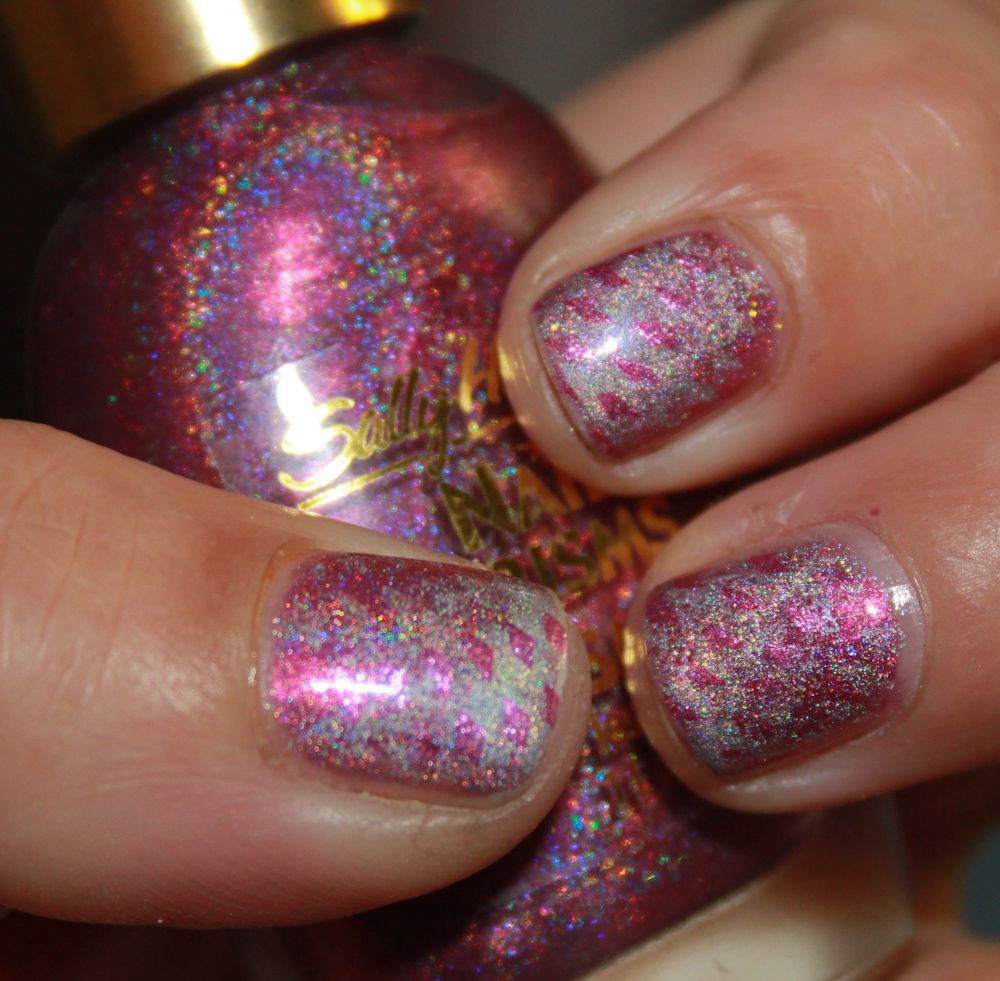 For this mani I used
Sally Hansen - 02 Nail Prisms
Gosh - Holographic Hero
Cheeky Plate 05

First I painted my Nibbins, with two coats of Sally Hansen Nail Prisms 02, then with Cling Film (Saran Wrap) I dabbed on Gosh Holographic Hero, I forgot to take a pic of it before I carried on with the stamping but hopefully you can get the idea through the stamping!
Then with both polishes I stamped with Cheeky Plate No 5, I just wish that my nails had stayed long for one more day but alas it wasn't meant to be ! I really have enjoyed the challenge here are the rest of the Ladies tutorial nails!