Today is the first day of my three Halloweenie posts, today i have tried to recreate Sally's dress , Sally the rag doll that is ! from Nightmare before Christmas, i know this is really a Christmas film but because of it's Halloween characters i thought I would use it.
For this mani I used:
China Glaze: Trendsetter, Dress Me Up, WestSide Warrior, Stone Cold.
Orly: Quite Contrary Berry
Seche Vite Top coat
Dotting Tools
Cheeky Plate 52 and 2
I tried to acheive a patch work look just like sally's dress , i think i got it :D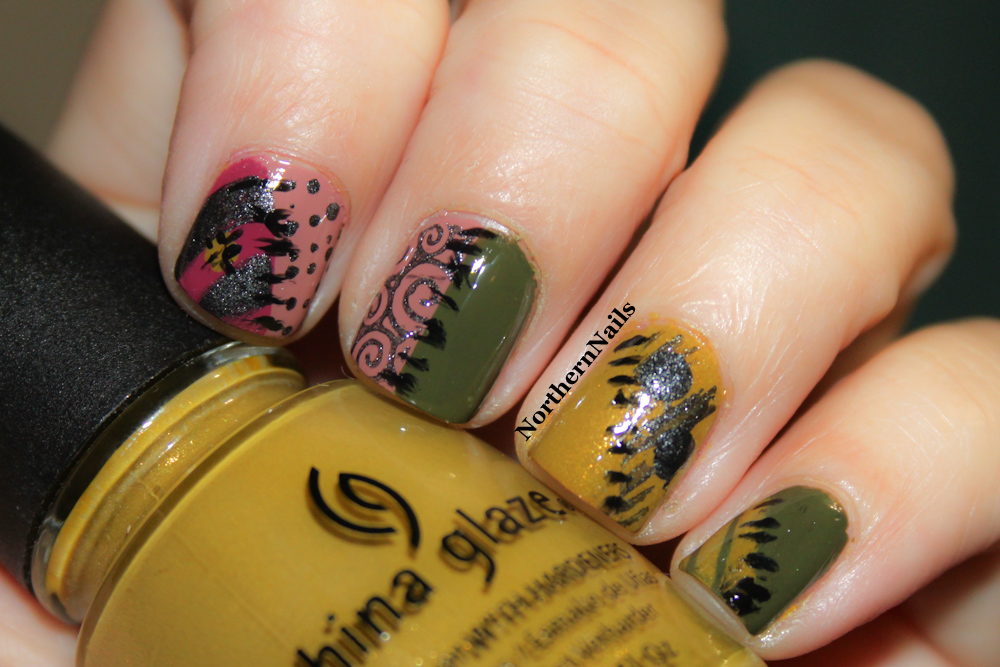 This mani does kinda remind me of the patchwork quilts , that keep you warm in the cold winter months! What do you think? My Favorite finger is my middle finger I love how the stamping came out!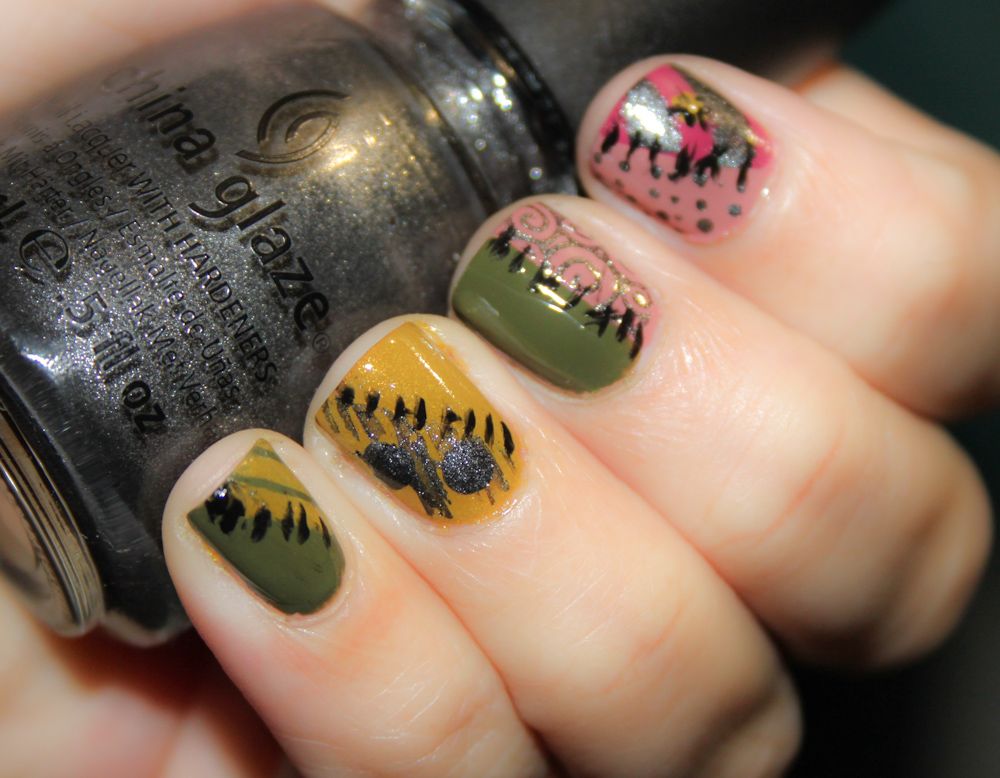 I hope you liked my first halloweenie post and I hope you will come back tomorrow to see whom will feature on my next halloweenie post!
Thanks for reading :D