Hi ladies , well today at
Crumpets Nail Tarts
it is Sat - ART - Day and this Saturday the theme is Reptiles, I really really really don't do well with this group of creatures , I don't know whether it is because they aren't cute and cuddly (probably) but they give me the shivers , especially the snake which i will avoid like the plague *shudder* . Anyways , I decided to use my favourite polish and do a bit of stamping and although I don't think there is a reptile on this planet that has scales like this , I love it :D so makes them a teeny bit more acceptable to me :D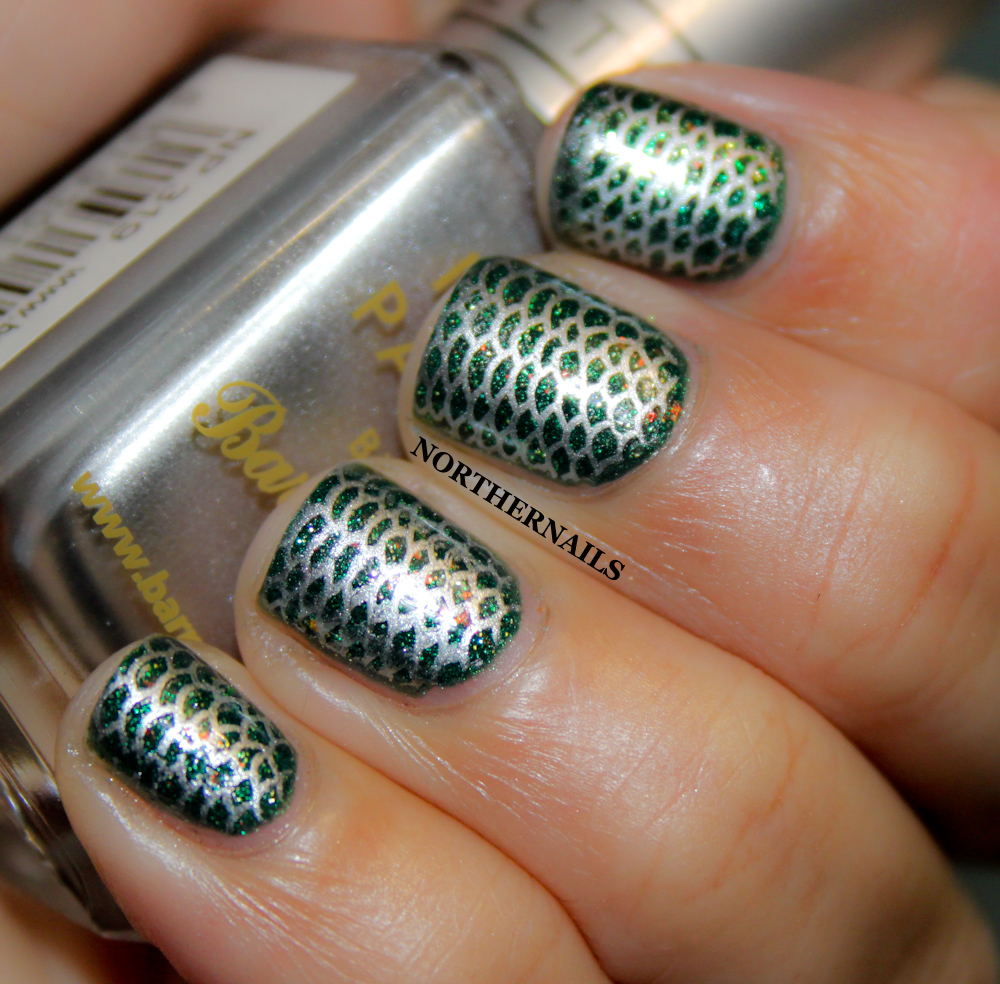 For this Mani I Used:
Cult Nails - Toxic Seaweed
Barry - Silver Foil
French Plates D
First I applied Two coats of Toxic Seaweed, I love this polish , it's green , glitter and even had some orange glitter whats not to love? , this is stunning on it's own so here is a pic!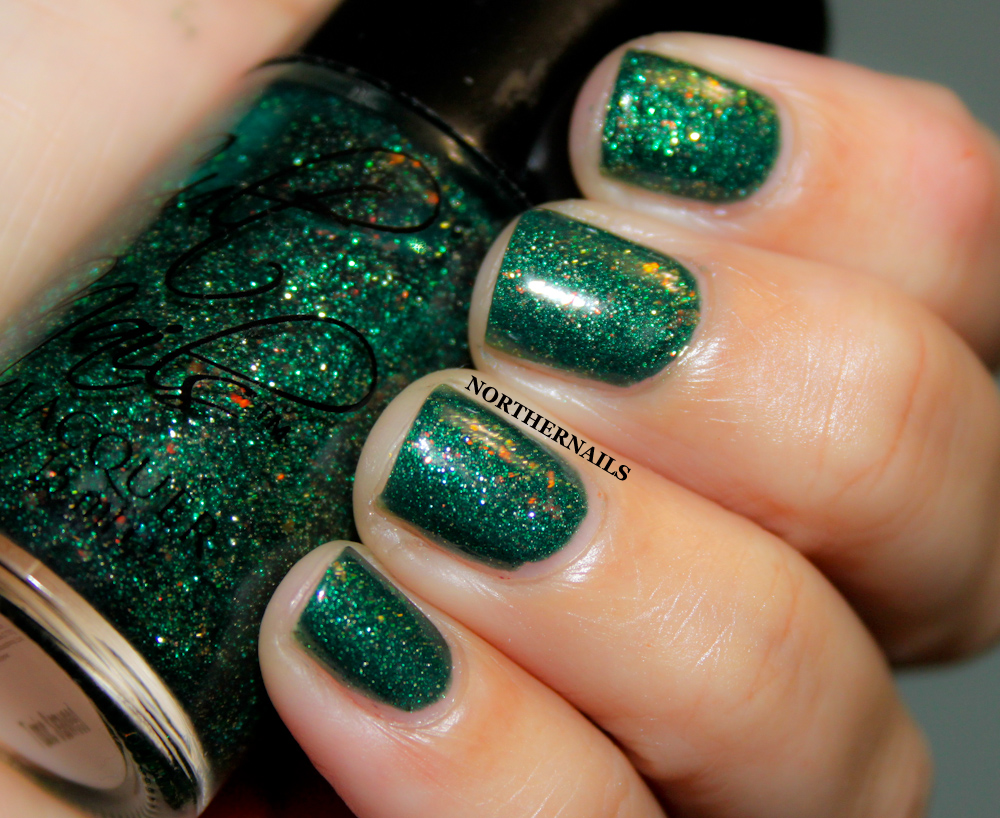 Next I pulled out the French large plates i bought of ebay! I found the scales print and stamped using Barry M silver foil , wow this is a great stamper! Well what do you think , does it pass as a reptilian maybe a chameleon as they are colourful or even a mythical dragon!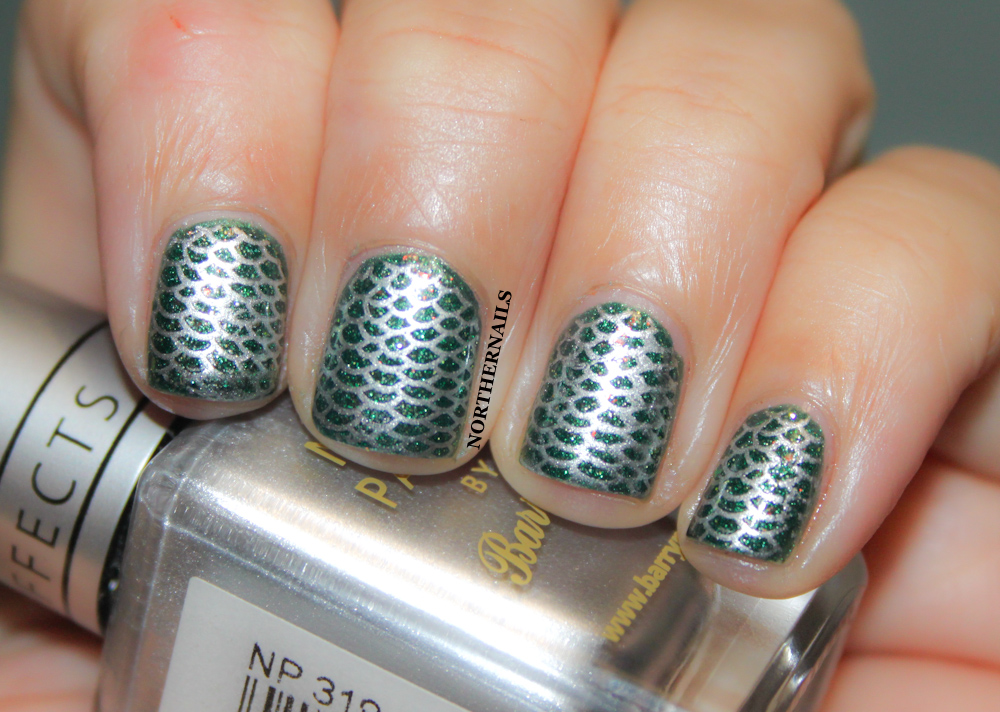 See what the other Nail Tarts have come up with !