Today I have a couple reviews for you, I received a selection of Decals and stickers from Viva La Nails to review on the blog, so I decided to do them in three parts!
Part One features the mani, I wore for a belated Bonfire Night Party and the design I wore for my brothers 40th Medieval banquet!
For the base of both the mani's , I used:
OPI - Golden Eye
OPI - The man with a Golden Gun
NYC Classy Glassy Topcoat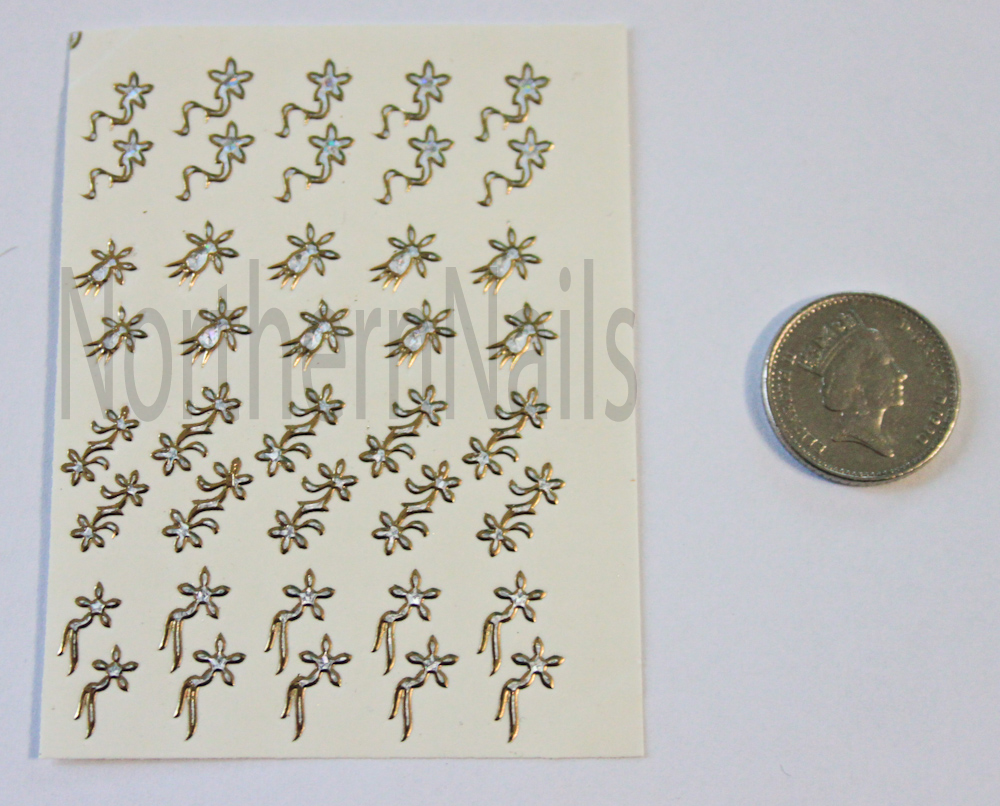 Viva La Nails - Nail Stickers (with a 5p for scale)
First up I have the Stickers for you , when I received these they reminded of fireworks and as I was going to attend a belated Bonfire night I thought they were appropriate .
These stickers come in various designs of trailing stars / comet designs , I decided to make my little finger and ring finger as accent nails. They were extremely easy to apply.
I used a pair of tweezers to manipulate the sticker away from the backing sheet, then placed them on the nail, and finished off with NYC classy glassy topcoat.
If like me you aren't a confident freehander these are a super alternative and with prices ranging from £1.95 to £2.45 it's an absolute bargain.
....................................................................................................................................................................
Next up I have a design I came up with for my Brothers Birthday, I had the same base on for both parties! I just loved the combination of the Gold glitter and pieces of real 18k gold.
These are
Viva La Nails
Water Decals BW11 , I love the swirly design on these, they do however take a bit more time to apply than the stickers but again are easy and an alternative if like me you are not great at freehand!
First you need to choose the design you want then cut it out as close to the image as possible, then you need to wet the paper, then slide the image of then apply to the nail using tweezers.
I decided to use this design on all my fingers and I got quite a few comments on them, the design on these are very intricate and remind grand materials maybe one used in the medieval days by the rich !
Viva La Nails stocks bountiful designs in different colours and finishes, go and check them out and I will have another review for you soon.
Thanks for stopping by and reading!