A while back Barry M released a new collection of Gelly polishes , they are excellent for stamping as I have found out and they are very durable, that is they last a while on the nail without chipping although nothing can stop the inevitable tip growth, they are fabulous polishes , I have for you today Blood Orange which I think is more Red than orange but I will let you decide.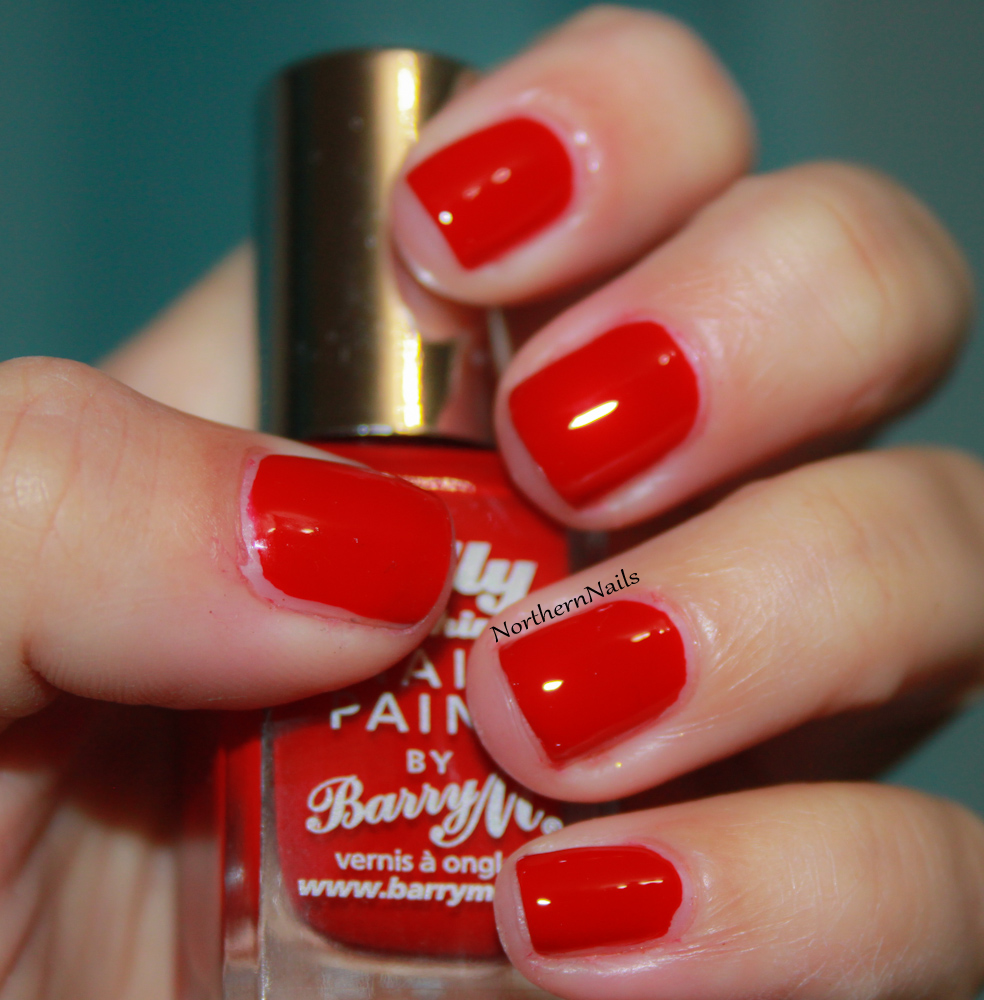 I applied two coats of Barry M , Blood Orange to achieve the look in the photographs, although one would have done the job but I have a thing for at least two coats.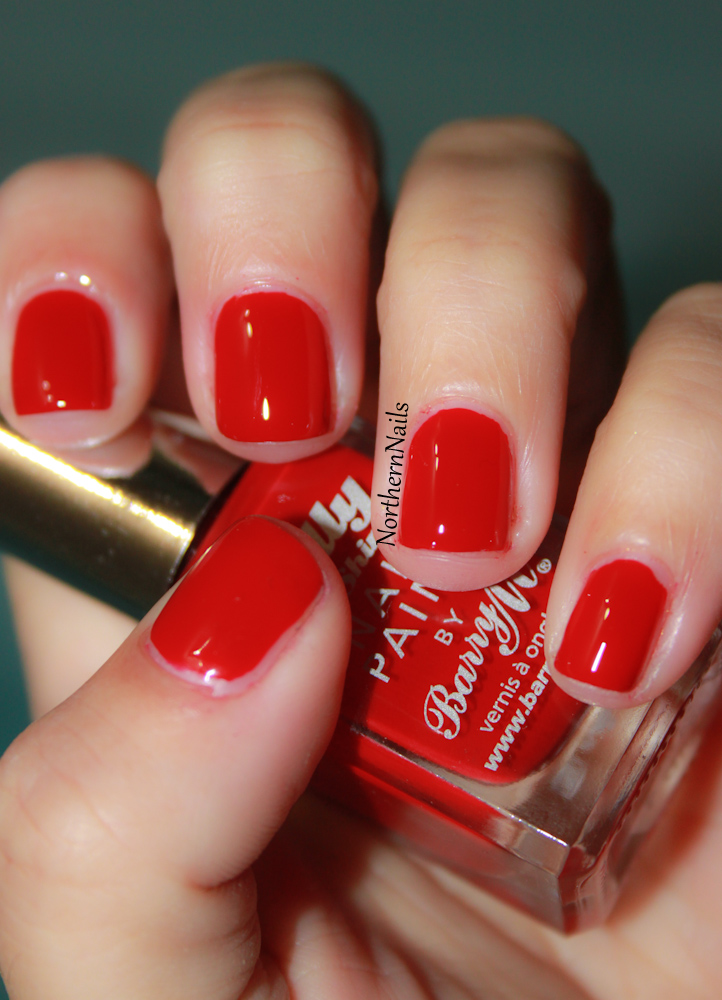 It is a very rich red and maybe the name does go with the polish I don't know, when I hear the word orange used in a title, I expect an orangey colour but as this is a fabulous polish I can forgive. They even look good on my stubbies, as you can see my finger nail is recovering from its ordeal!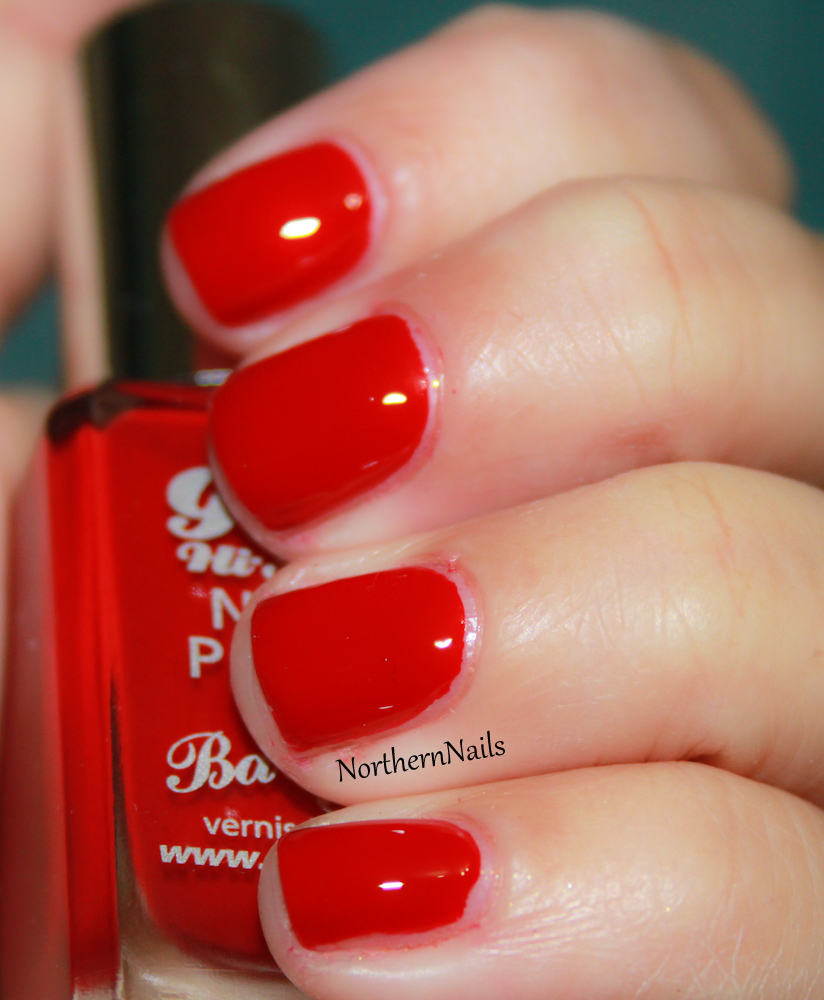 I decided even though this polish looked great on its own , I wanted to bling it up a bit , so I decided to add some gold Rhinestones.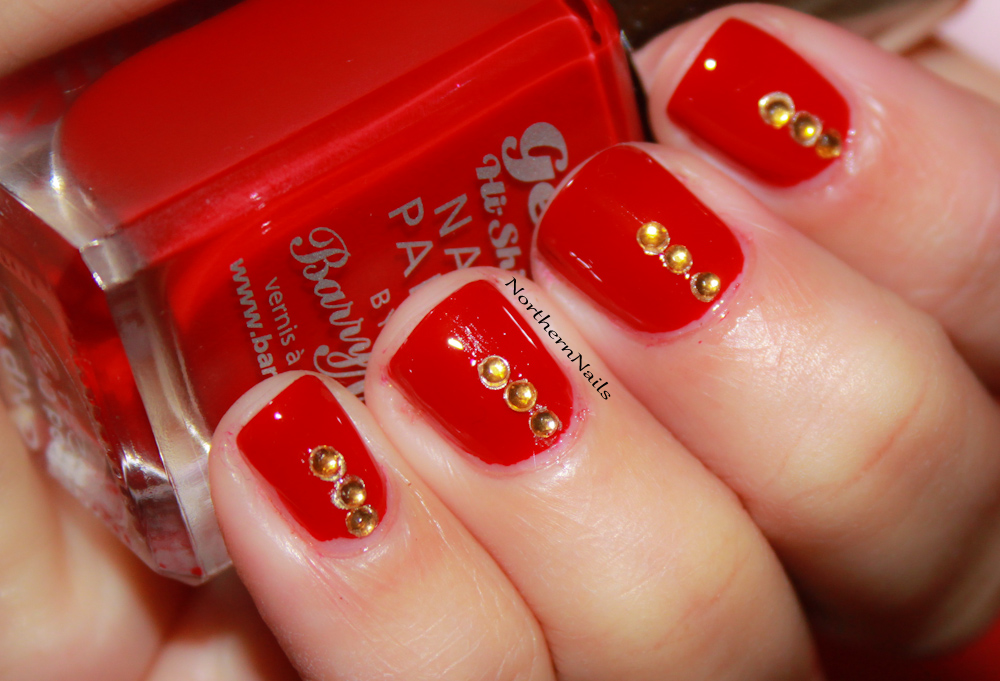 I think the gems add too the mani , makes it more sophisticated , maybe this would be a great mani for a works Christmas party!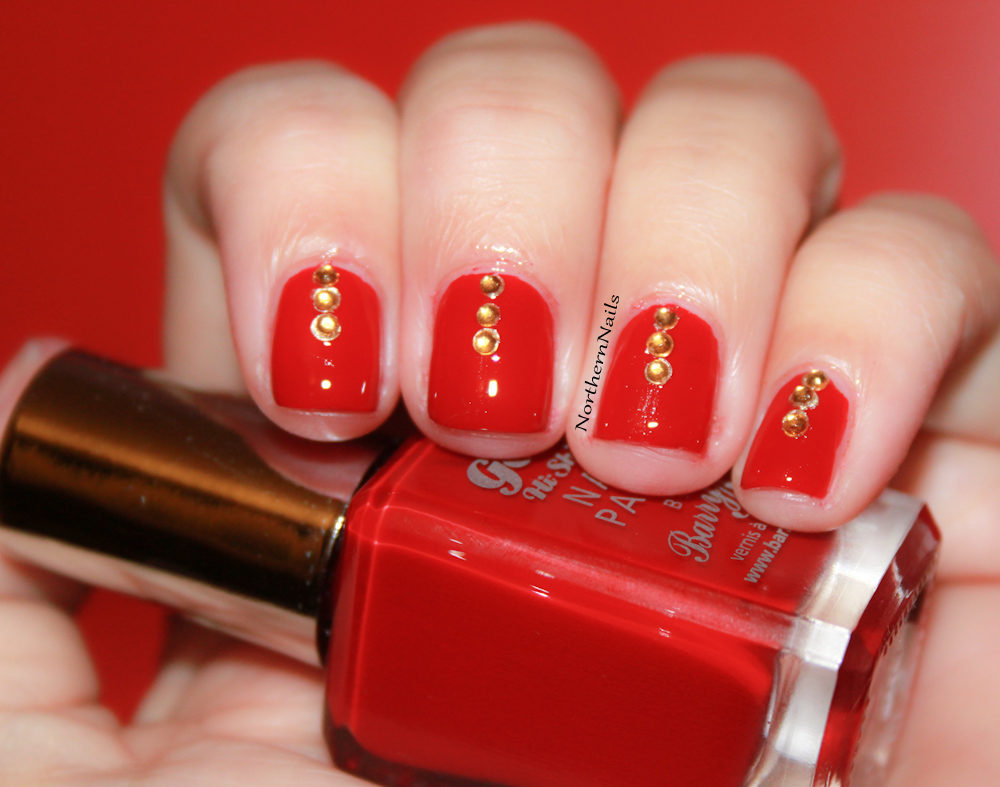 Thanks for stopping by and reading , See you again.