Todays Mani was inspired by one of my jumpers that I wear for work, i really love how this turned out , so with out any further ado here they are!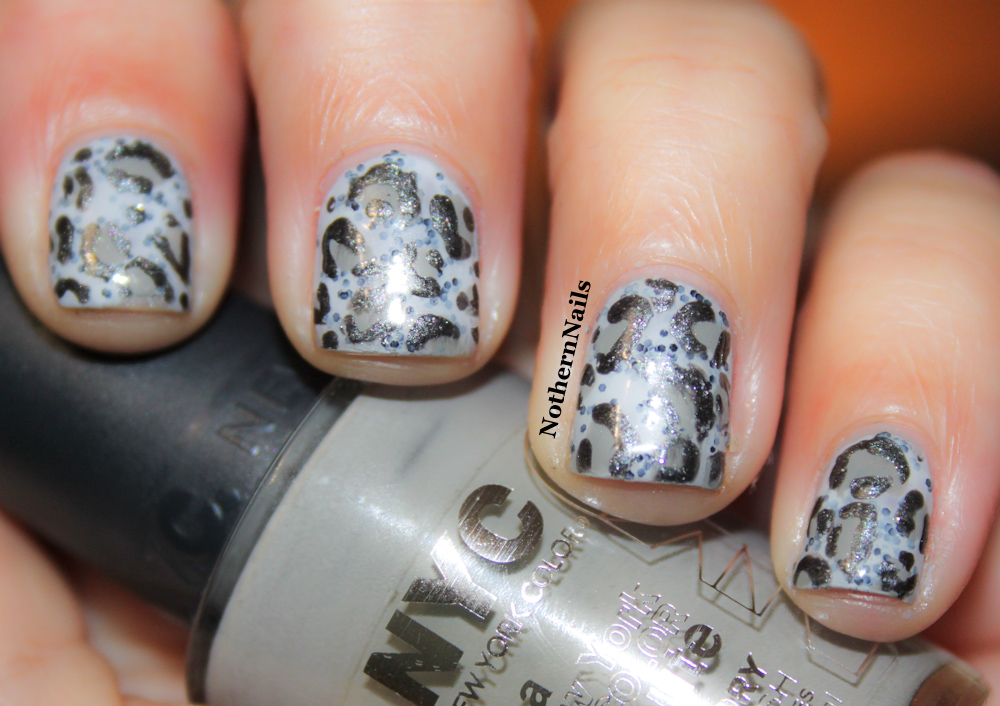 For this mani I used:
NYC - Sidewalker
W7 Salt N Pepper
Beyu - 386
NYC topcoat - Classy Glassy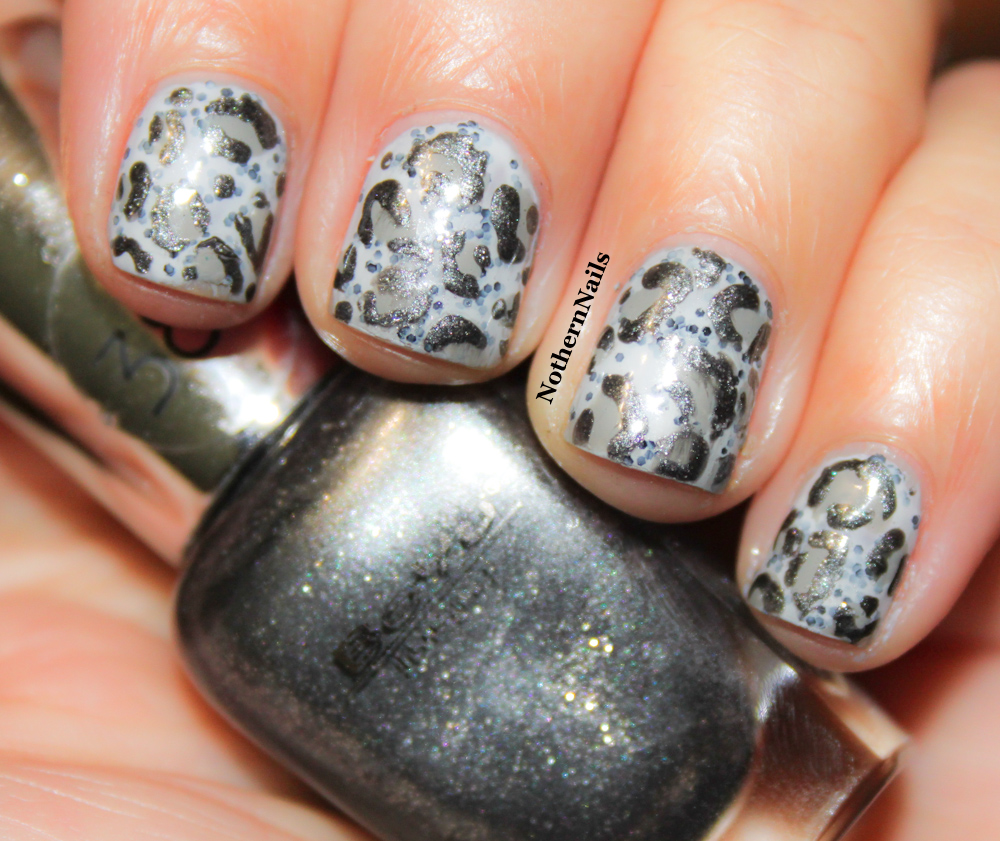 First I applied two coats of W7, Salt n Pepper , i love this polish and will have to do a swatch of it on its own. Next I dotted NYC sidewakers on the nails , I used different sized a dots and some of them I elongated .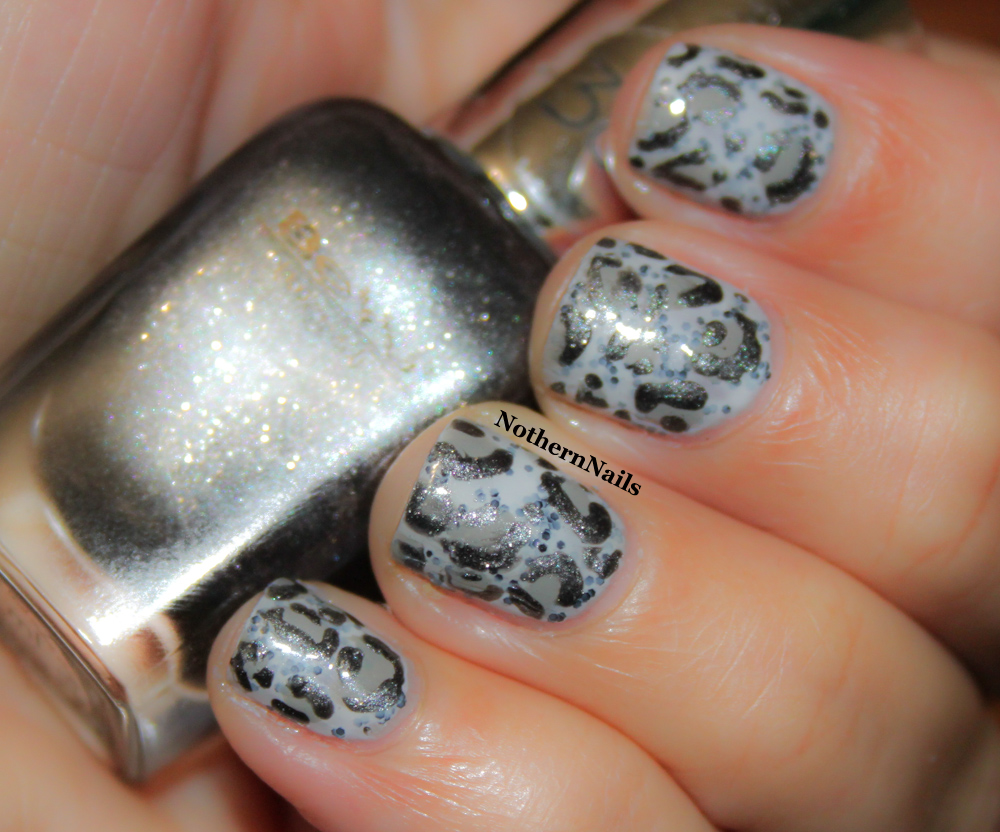 Finally using Beyu 386 and a nail art brush I painted around the dots to form leopard spots.
This is the first time I have free handed leopard print spots!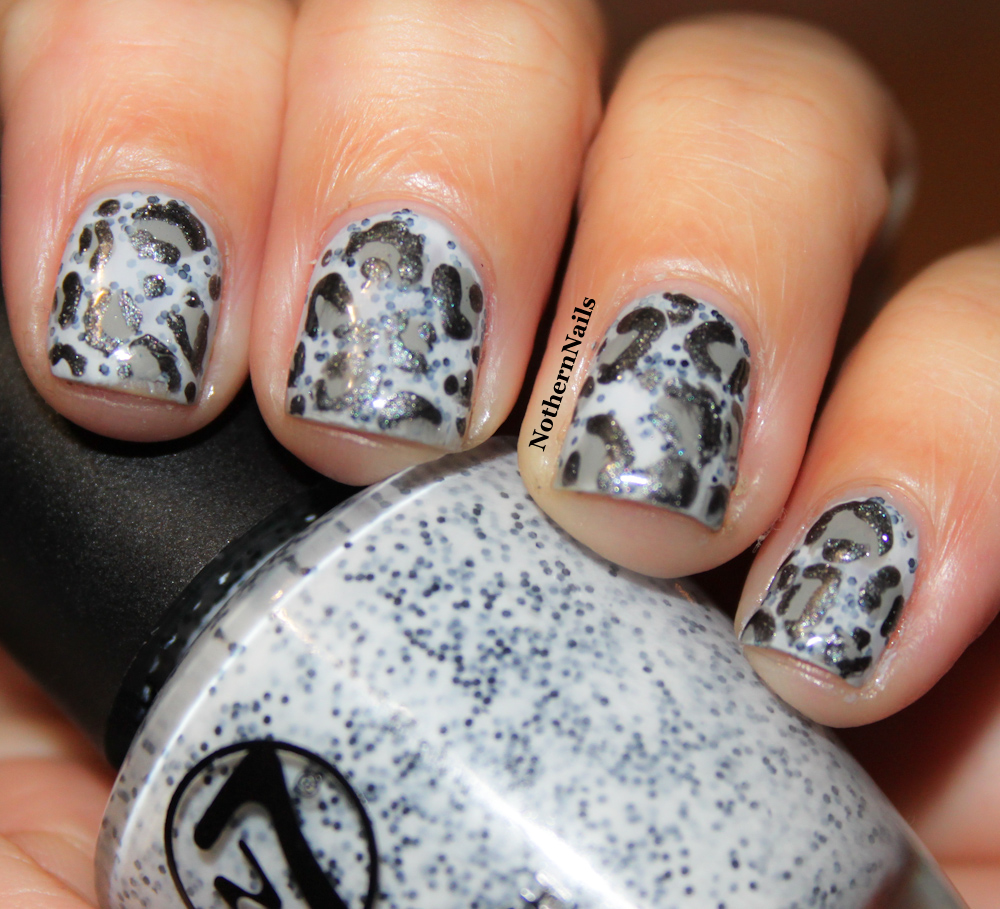 here is a pic of my jumper what do you think!
Thanks for stopping by and reading!