So we have only two days of 2012 left gosh , gotta get use to writing 2013 at work next week very weird! Anyways it is Sunday and at
Adventures in Stamping
we Stamp! This weeks challenge was an easy one anything NYE so enjoy! I decided too use a polish that a dear friend sent me for my birthday and a Stunning British Indie Brand, so here are my NYE nails!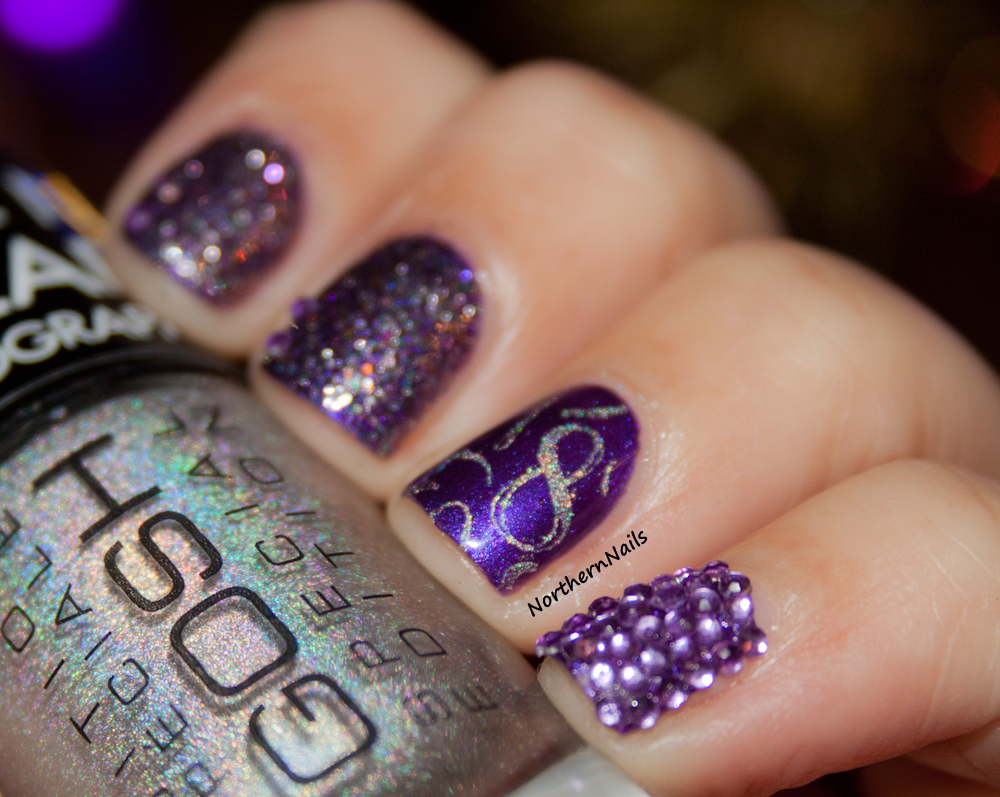 Flash Light
For this mani I used:
OPI - Mad as a Hatter
a-England - Avalon
Gosh - Holographic Hero
BM plate - 311
Cheeky Rhinestones.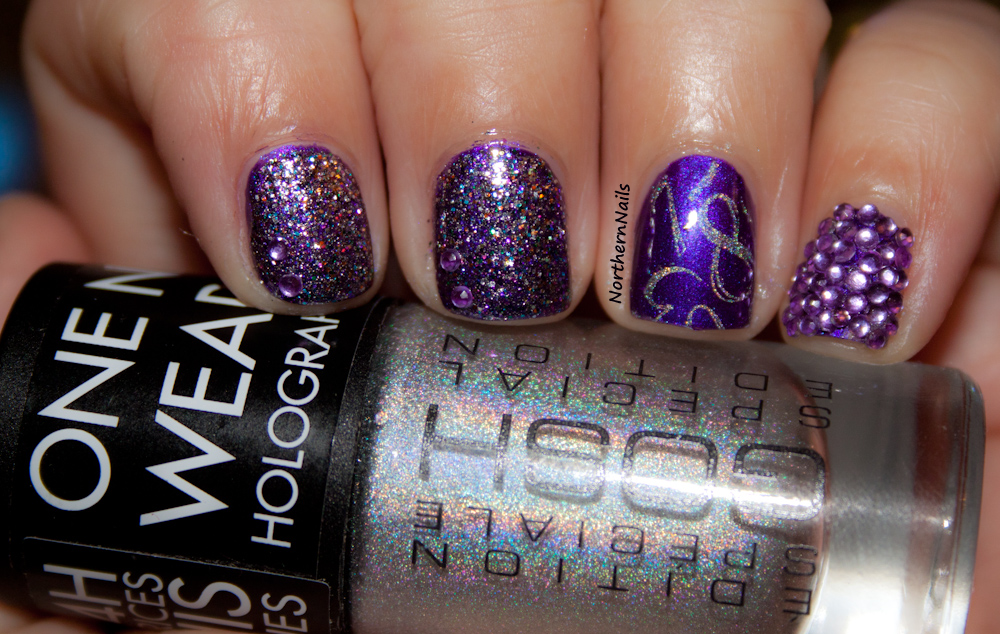 Flash Light
First I applied two coats of a-england to all my nails, then on my index and middle finger I applied a thick coat of OPI Mad as a Hatter, this polish is really a glitter bomb in a bottle if ever I saw one it is magic , and goes great with the Purple beauty that is Avalon.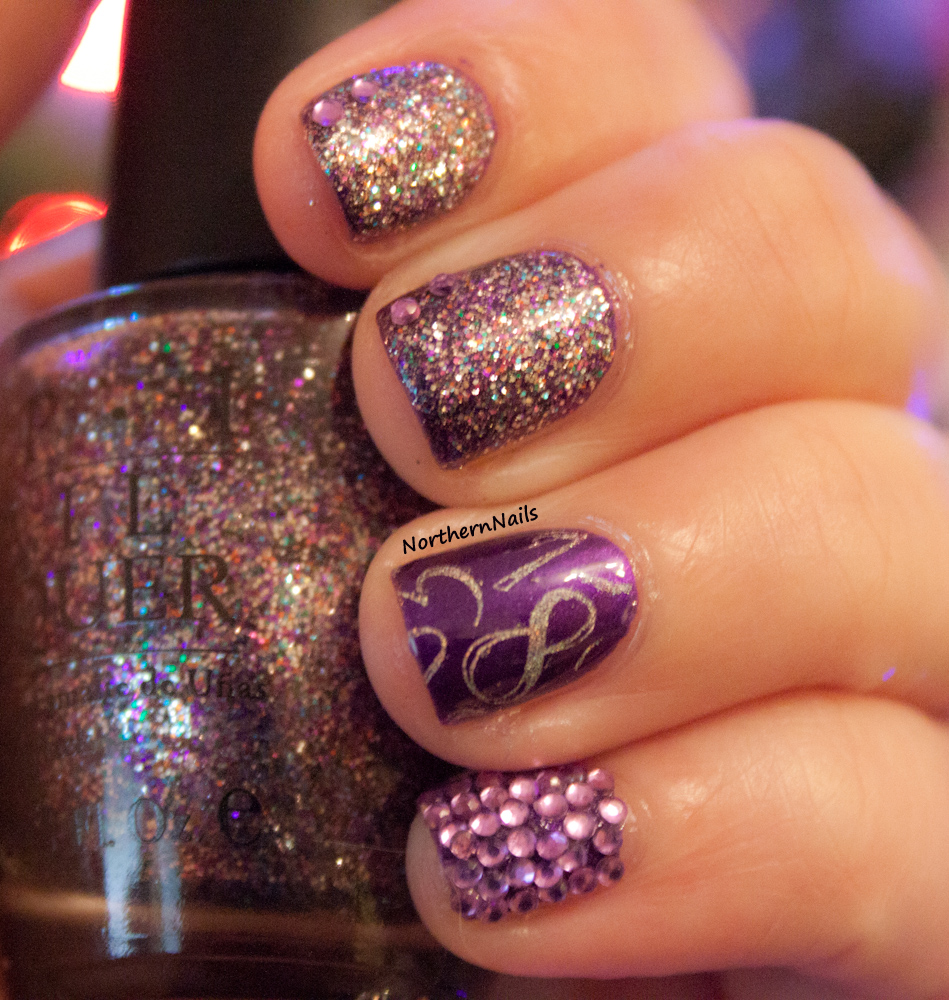 Natural Light
Although Mad as a Hatter is the glitter bomb , the mani needed more it is a New years eve mani after all, so I decided that on my ring finger I would add lots of Purple Rhinestones, it really does pop the mani to a new level of Party. Then I needed a stamp for the ring finger, which wasn't hard when I saw the new Bundle monster plates, the numbers look like they are counting own to something ! I used BM plate 311 and Gosh - Holographic hero.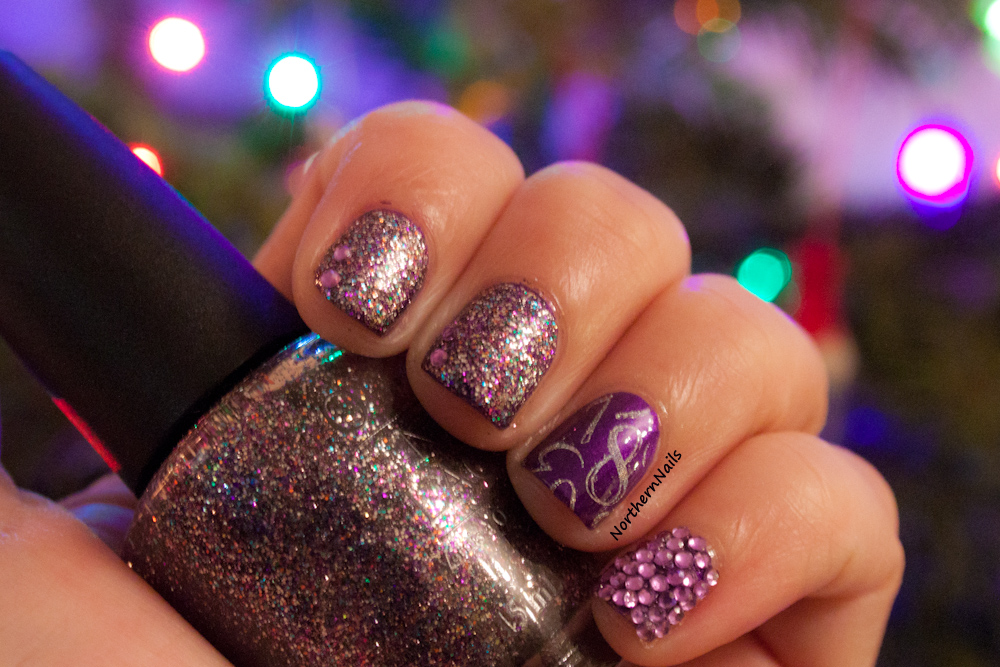 Natural Light
Now I think my nails would look great at any NYE party, for me New years eve isn't a big deal I am past the party till you drop stage in life and much prefer to spend the night having quiet drinks with the family and maybe some games !
How do you spend the biggest party night of the year?
Hope you enjoyed my NYE nails and come back to check what I will be wearing on my nails for New Years Eve!
Thanks for stopping by and reading