Ok I know I may be early for most of us to be saying this but this will be my last post of 2012 and some of you lovely people will be in the middle of your celebrations , whereas some of us will be preparing for it and the rest of you will be waking up ! Like I mentioned before , I won't be out celebrating the coming of 2013 , I will be a having a family dinner with lots of wine! maybe a few shots at midnight but will be playing lots of games with the family , so I won't be here to celebrate with you all ! But I do want to share with you what I will have on my nails! So here are my NYE 2012 nails for your viewing pleasure!
With Flash


For this mani I used:
Barry M - Nude
Barry M - Rose Quartz
NYC - Topcoat Classy Glassy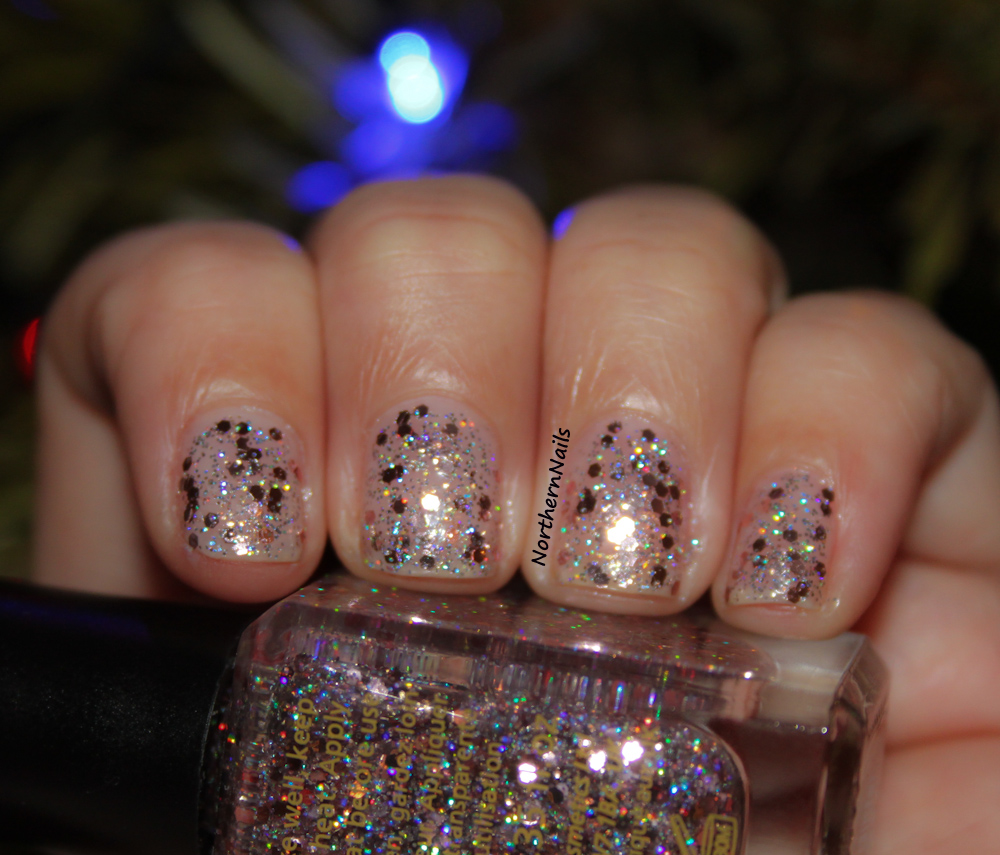 With Flash
First I applied two coats of Barry M Nude to all of my nails, I love how easy this polish applies not streaky at all and would be great for a french manicure, I may yet attempt one if the nails grow a bit! I know this isn't a colourful typical NYE mani but I wanted the bling without two much colour.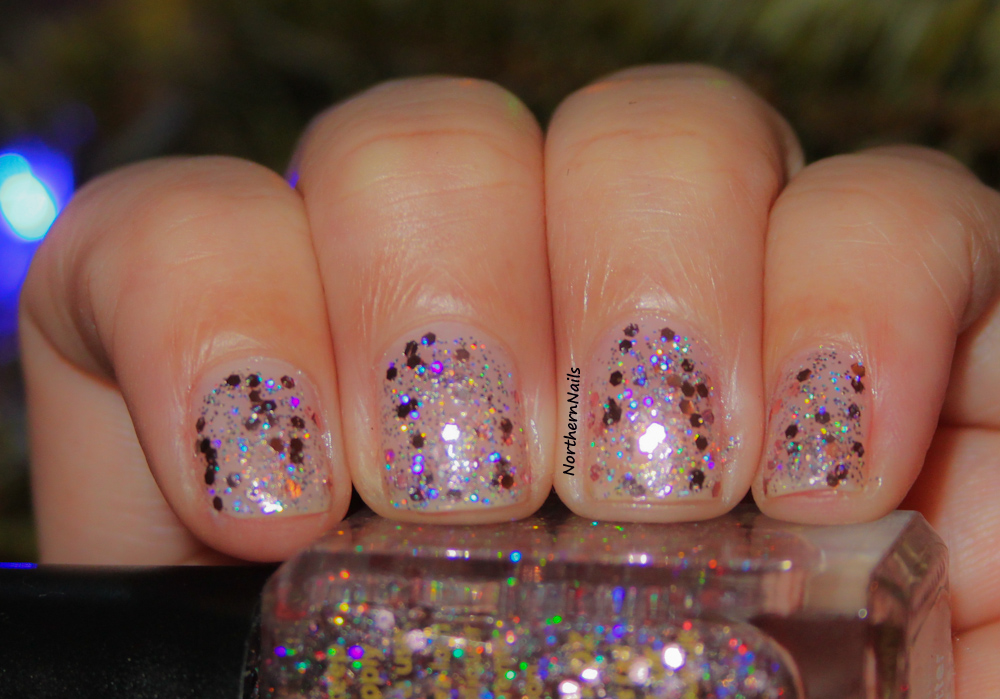 with flash
Next I applied two coats of Barry M Rose Quartz to all my nails, this was just the right amount of colour I wanted on my nails , I think I got the bling and party going on still! This glitter polish was a dream to apply , no fishing around for glitter or dabbing it on , straight out of the bottle onto the nails , just how I like the glitter to be. Finally I added a coat of NYC classy Glassy for the shine!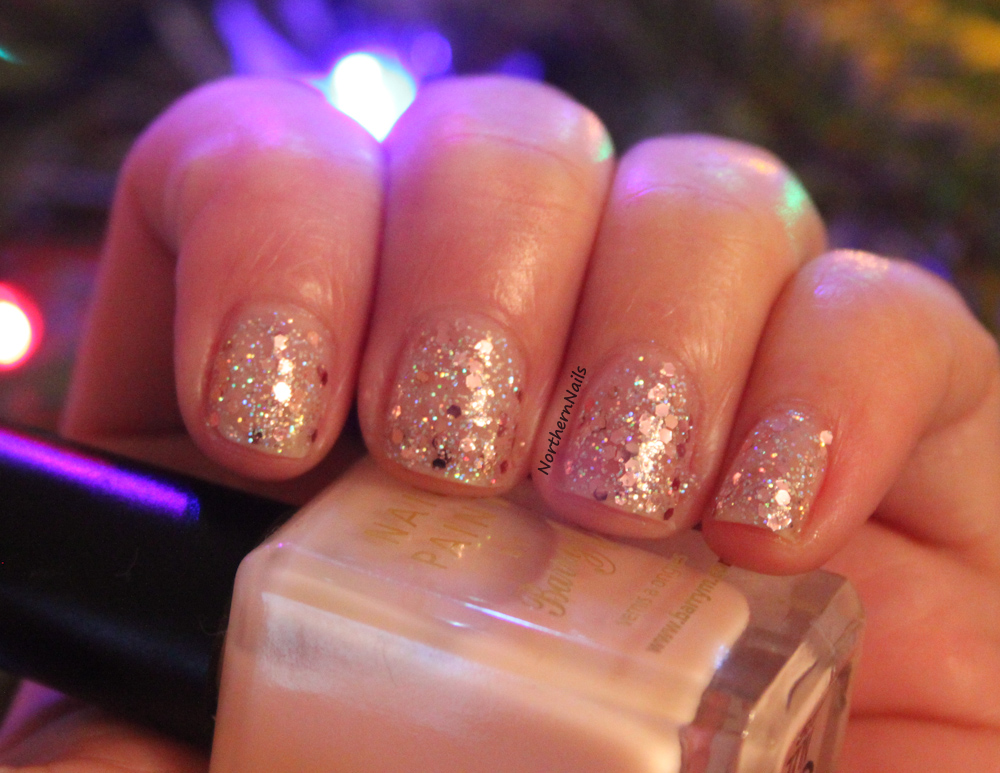 without Flash
So what do you think, are they bling enough for NYE?
What are you wearing tonight for the biggest party of the year?
So there you have it Northern Nails last post of 2012 , hope you have all enjoyed the ride with me and are ready for some more in 2013 so......
Thanks for stopping by and reading see you all next year!