This week on
Sunday Stamping
the theme is Winter and this really leaves it wide open but as I will have quite a few Christmas mani's so I stayed away from them for today. So when I think of winter first thing that enters my head is , try too stay warm so that would be a Jumper, I own so many jumpers I live in them in winter so much so I am sure my skin goes paler!
So here is my interpretation of winter with my fashionable winter jumper :D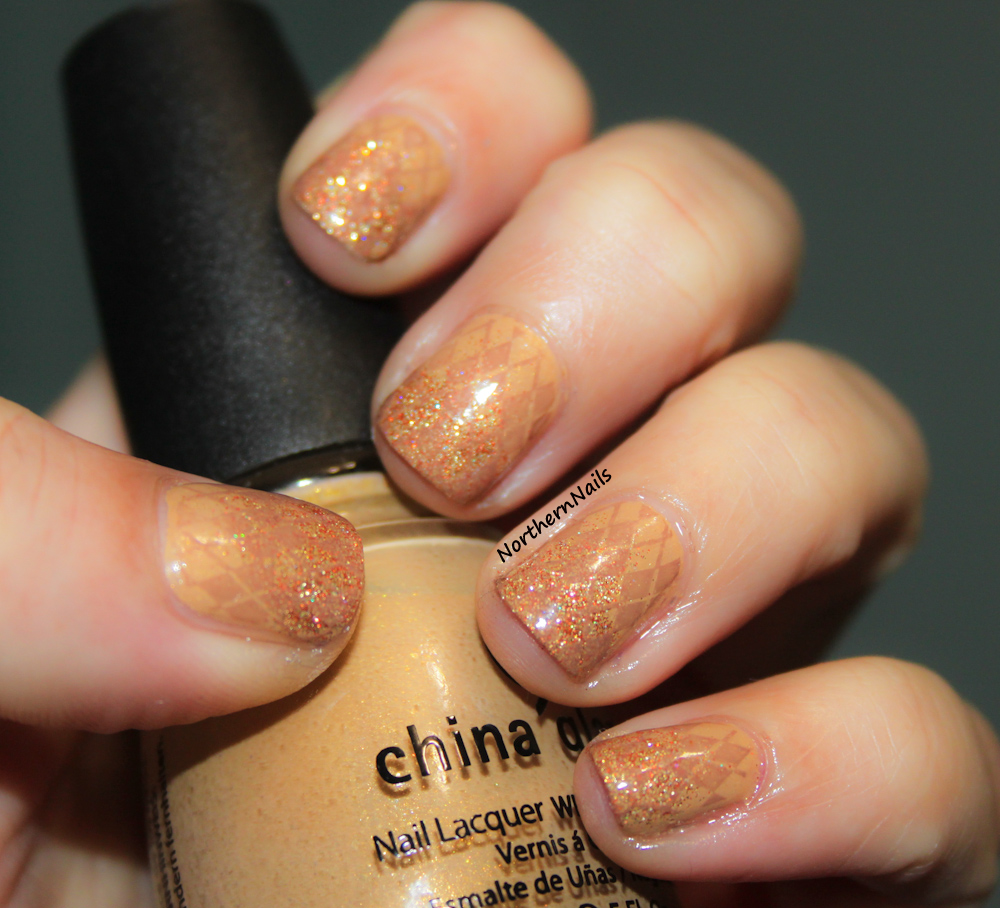 For this mani I used:
China Glaze - I herd that and Classic Camel
Barry M- Mushroom
French Plate B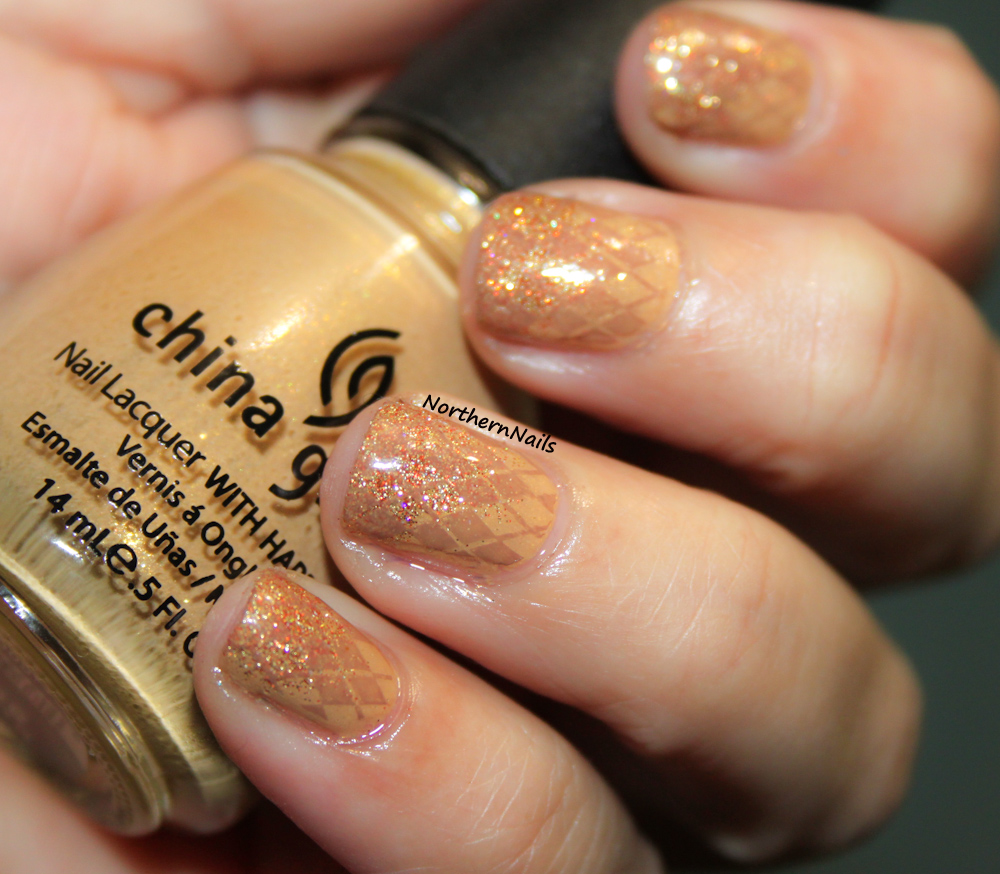 First I applied three coats of China Glaze, Classic Camel to achieve the look in the pic, then I dabbed on China Glaze , I herd that to my tips , using a sponge. I do love these two colours together, I should have gotten a Pic on their own!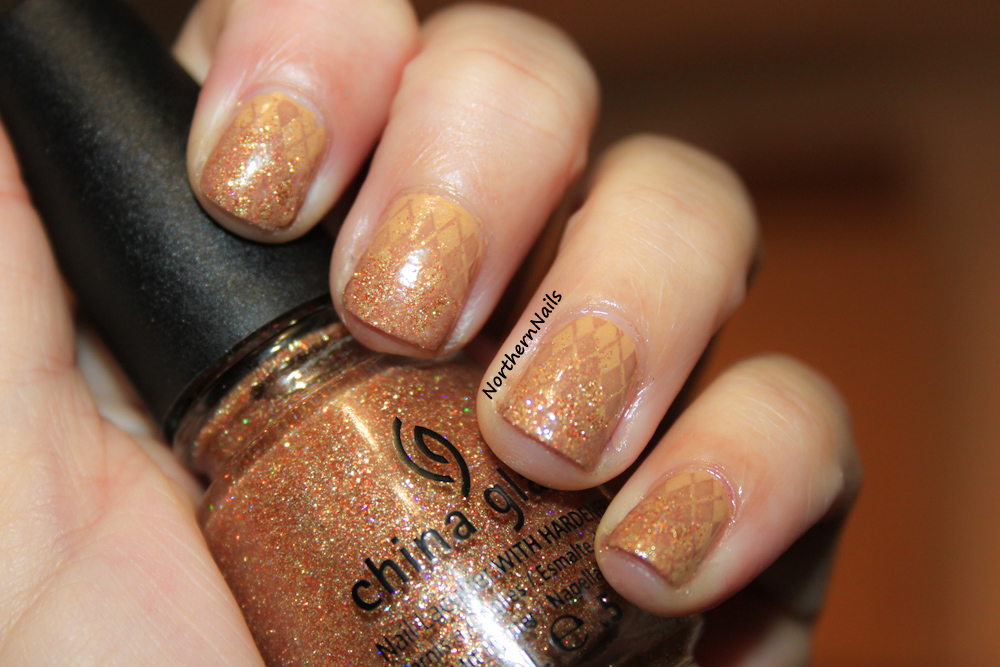 Next using Barry M, Mushroom I stamped using French Plate B , the argyle design, just like a jumper I own , actually a few but different colours!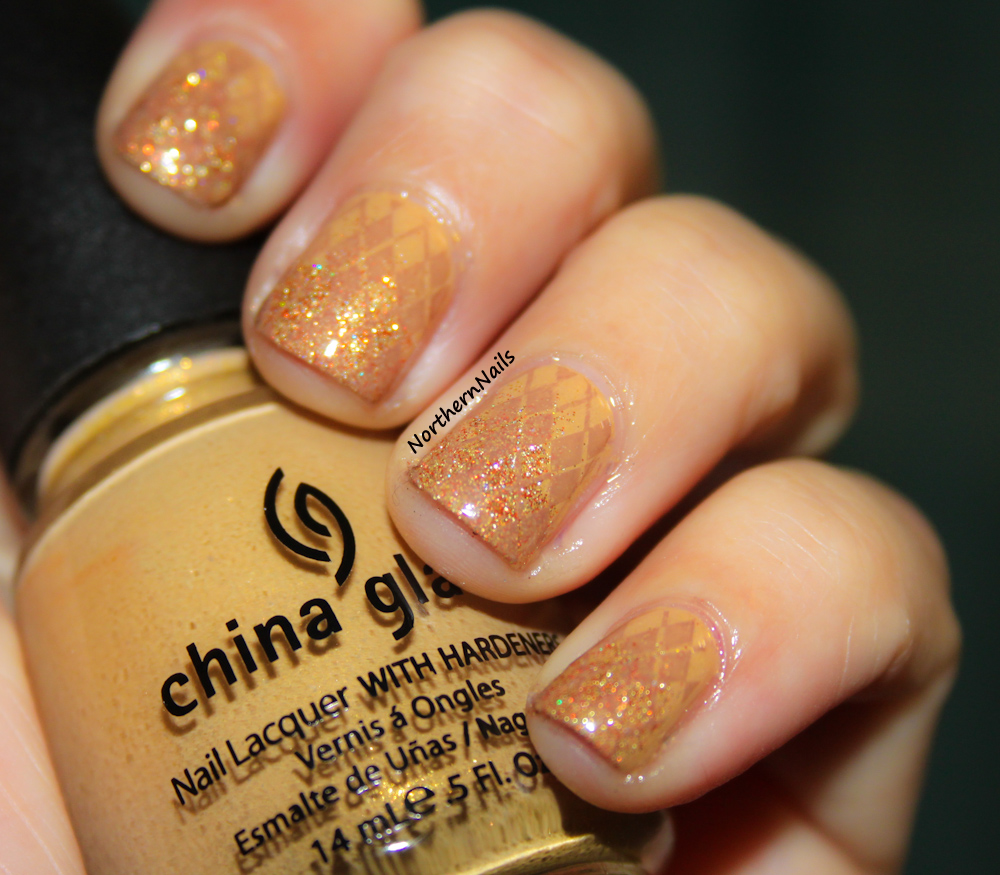 This is one of my favourite mani's that I have done this year , That glitter is gorgeous! Here is one last pic for you!
What do you think of when your here winter?
Thanks for stopping by and reading , Oh today while you read this I am in Birmingham at the
Good Food Show