Today I have a Flakie special, a couple of week ago I bought a bottle of Barry M Cherry Black, and new I had a flakie I wanted to try over it, Essie Shine of the times, I will keep the post short and show a few pics off this , I loved it so much I had it on my nails for a whole week in fact I only removed it yesterday!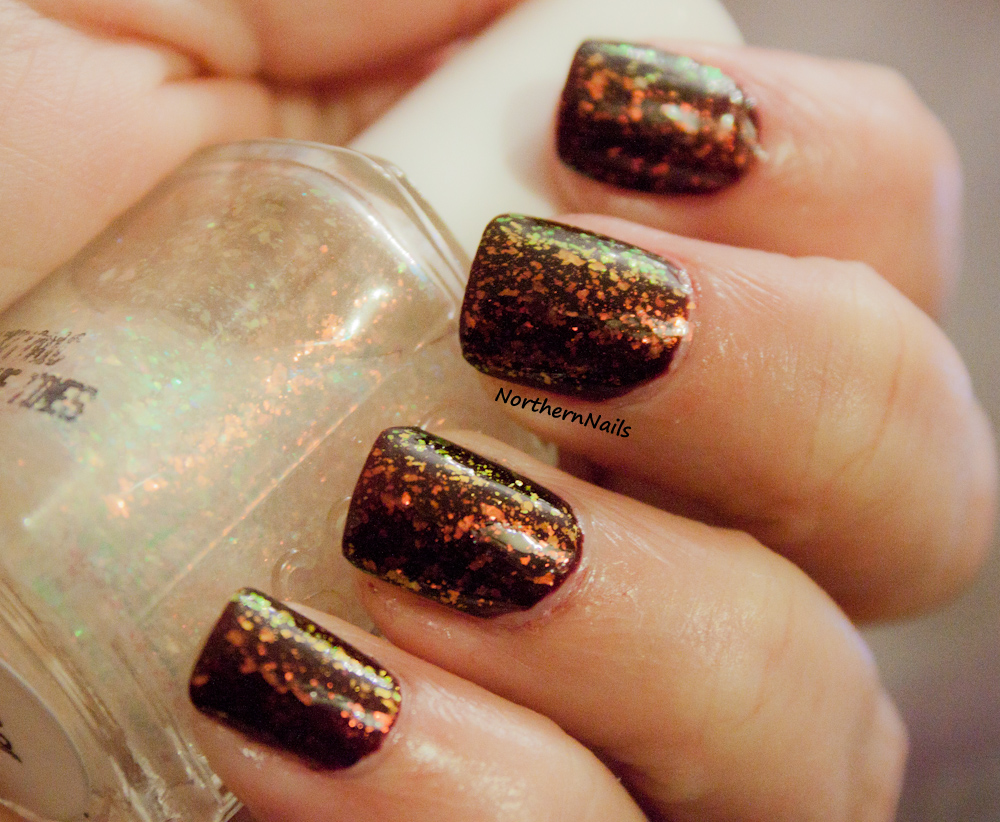 taken inside without flash


Inside without flash
In the above pics the polish looked copper bronze but when the light moved the colour shifted beautifully, below is a couple of shots sorry they are blurry but you get a better look at the shift in the colours!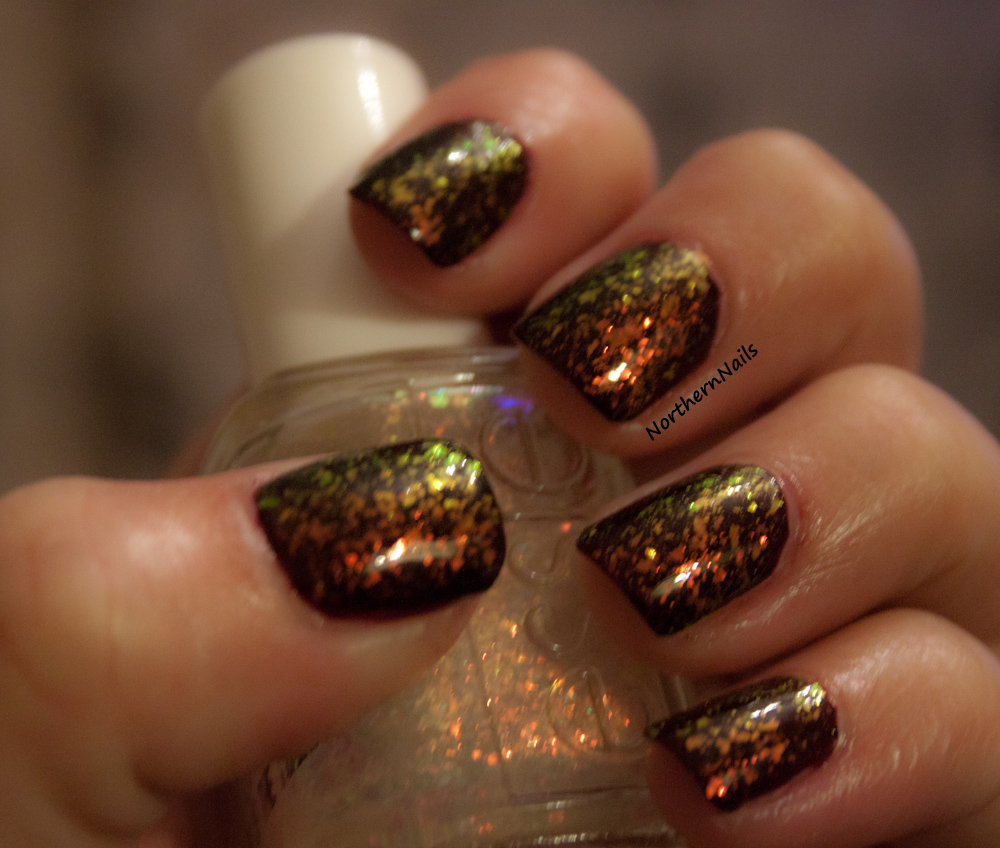 Now look at the green in this polish where did that come from? I love flakies and they suprise me everytime I wear them.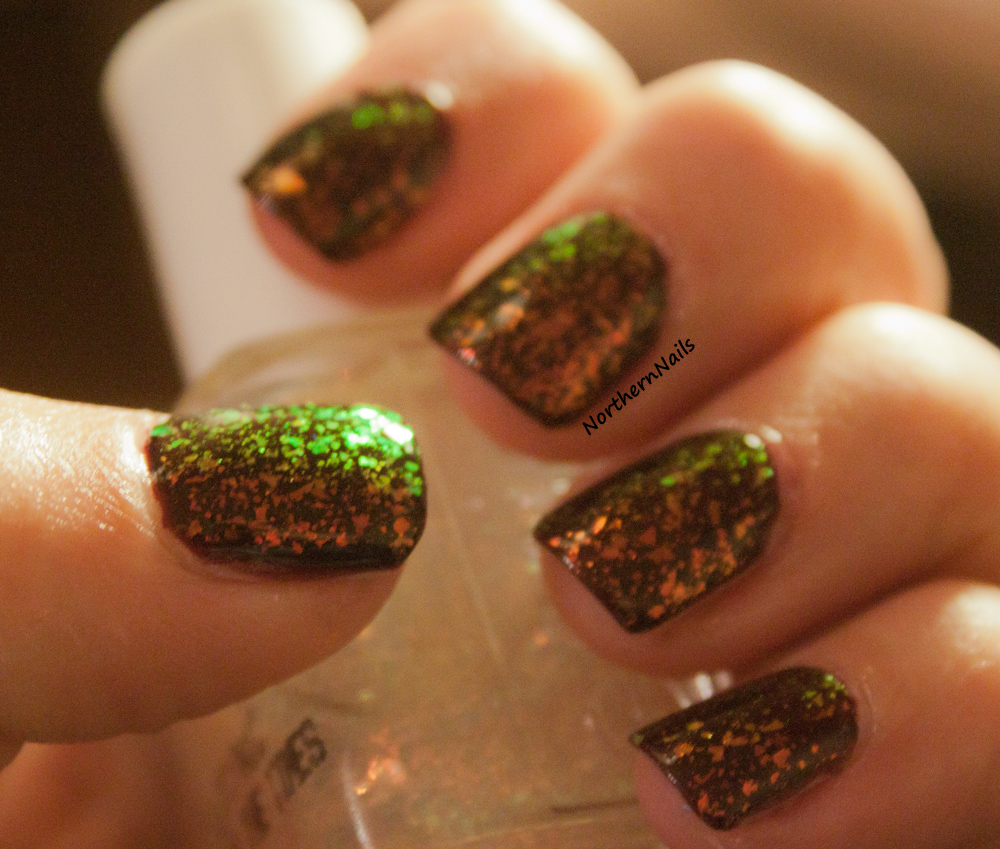 Thanks for stopping by and reading!