Hi all well it's Wednesday and that means it's nearly the weekend and I am in need of some well deserved R&R now never mind in two days time! Anyways enough about me, I was sat thinking the other days about trying to shake the blog up a bit and decided that I far too many polishes that have never reached a swatch nail never mind my nail! tut tut I hear you say, come on I know a few of you reading this have at least a few in your Helmers, so I decided to to do a series called Forgotten Varnish and I am starting at the top of my Stash list and I'm going to attempt to get to the bottom and not stop till I finish, this will be hard as I am known occasionally to spluge a few times a month on new polishes.
So I am going to start with a relatively new brand called 2true which is available in Superdrug for £1.99 a bottle or 3 for £4.99. I have swatched this brand before click
Here
.
Have you ever tried a shade that makes you go whoa this is stunning , one that you have had for almost a year and can't believe it's never reached your nails well this is most definitely one. So today is shade no 48, I remember when Sinful colours Cinderella made a big noise people who couldn't get it were buying this shade , I am fortunate to have both and 2true shade is similar to Cinderella except it is a darker blue.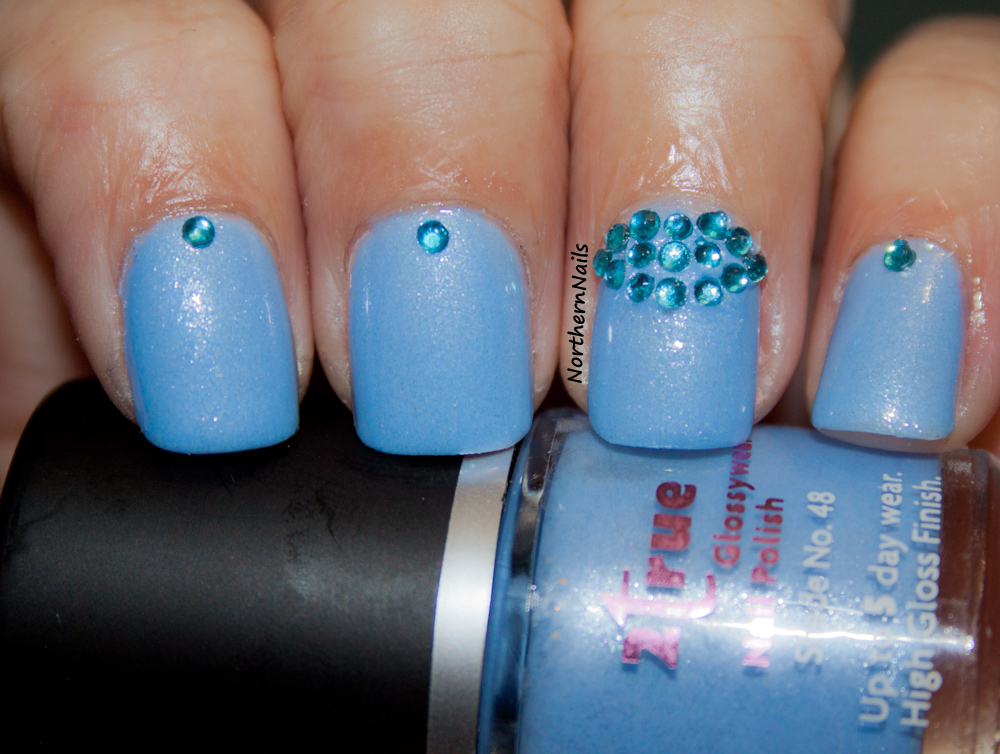 No 48 is still a beautiful shade of blue with tiny pink micro glitter and applies like a dream. I applied two coats of shade no48 to my nails , I just wish the bottle was bit bigger, I will just have to buy another bottle as a back up because this one is going to be used a bit this year.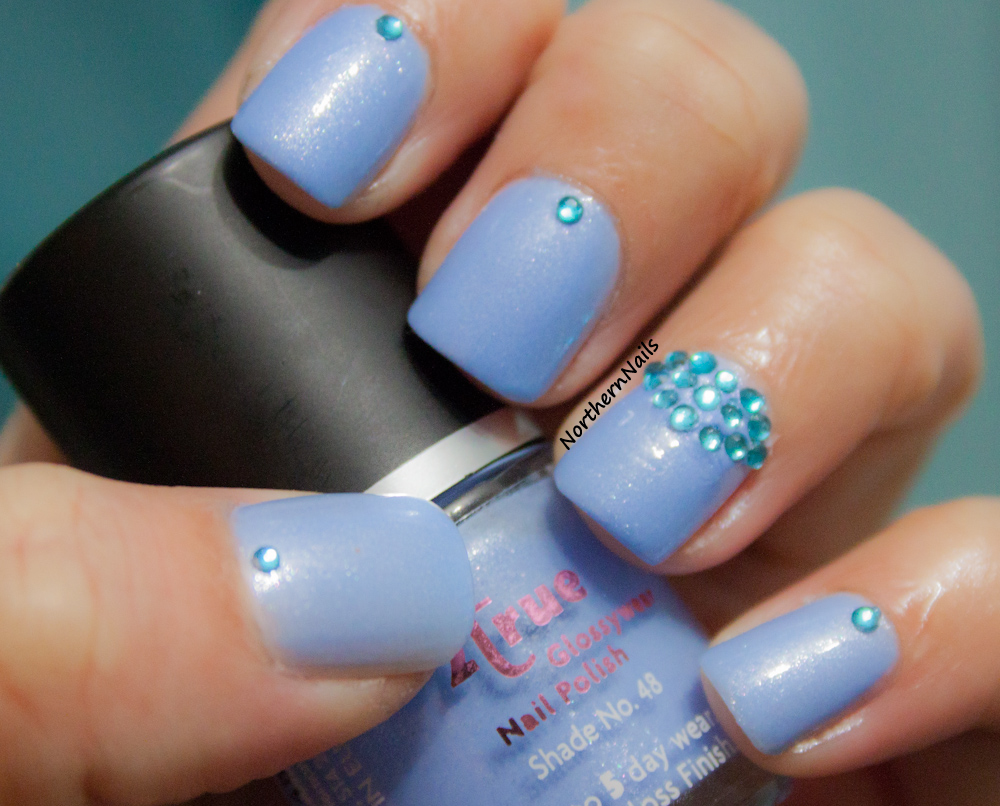 I decided to bling it a bit by adding some blue rhinestones! So have you had a polish you haven't tried and it's blown you away and you remember why you bought it?
So I hope your going to enjoy this new series as much as I am going to enjoy finally trying the forgotten Varnish!
Thanks for stopping by ad reading!