Hi y'all I said I would be back later this week with some more a-England beauties! I love to wear purple but rarely have it on my nails , strange really as I own a few purples , so last week when I received my a-England beauties I made sure to include a couple on this extra purple manicure!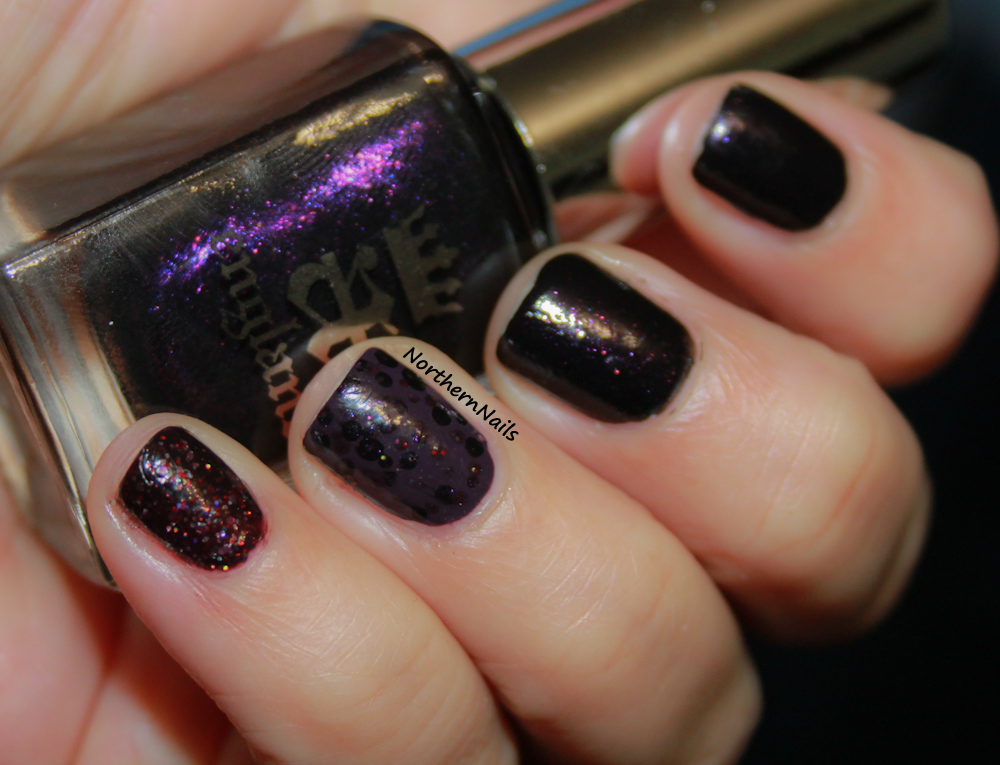 For this mani I used:
A-England - Elaine and Ophelia
Nerd lacquers - Nebula
Dotting tool
NYC - Classy Glassy
First I applied two coats of a-England Ophelia on my thumb,pointer and middle fingers this is a really stunning purple micro - glitter, on my pinky I applied two coats of Nerd lacquer , Nebula, I still look at this polish like its the first time I've seen it.
On my ring finger I applied two coats of Elaine which is a dusky purple another stunning shade if you ask me, then using a dotting tool and Nebula and Ophelia I randomly dotted.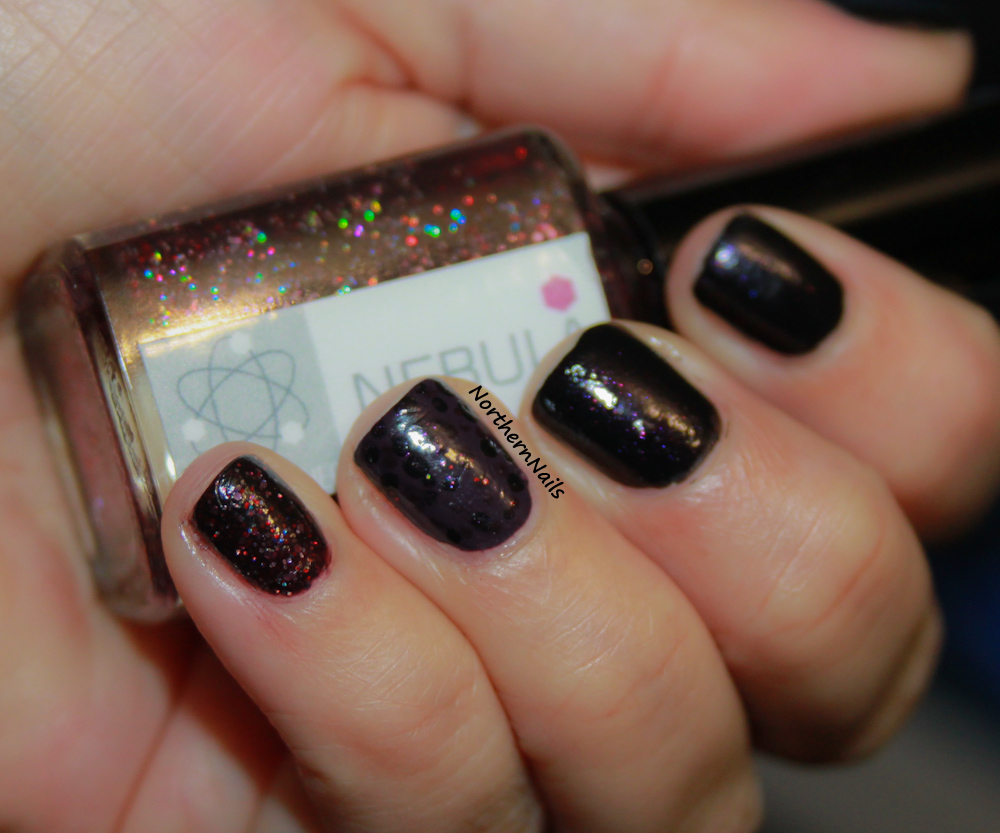 Do you have a favourite colour but never wear on your fingers! Or do you wear a certain colour on your nails but never in clothes!
Thanks for reading