Sounds like a hair commercial! Hi all blimey Sunday again back to the grind tomorrow, so today is Stamping Sunday at
Adventures in stamping
, and the challenge today was for tape main with stamping, I really wasn't too sure what to do but as I just recived my a-englnad order I decided to have a play, hope you like!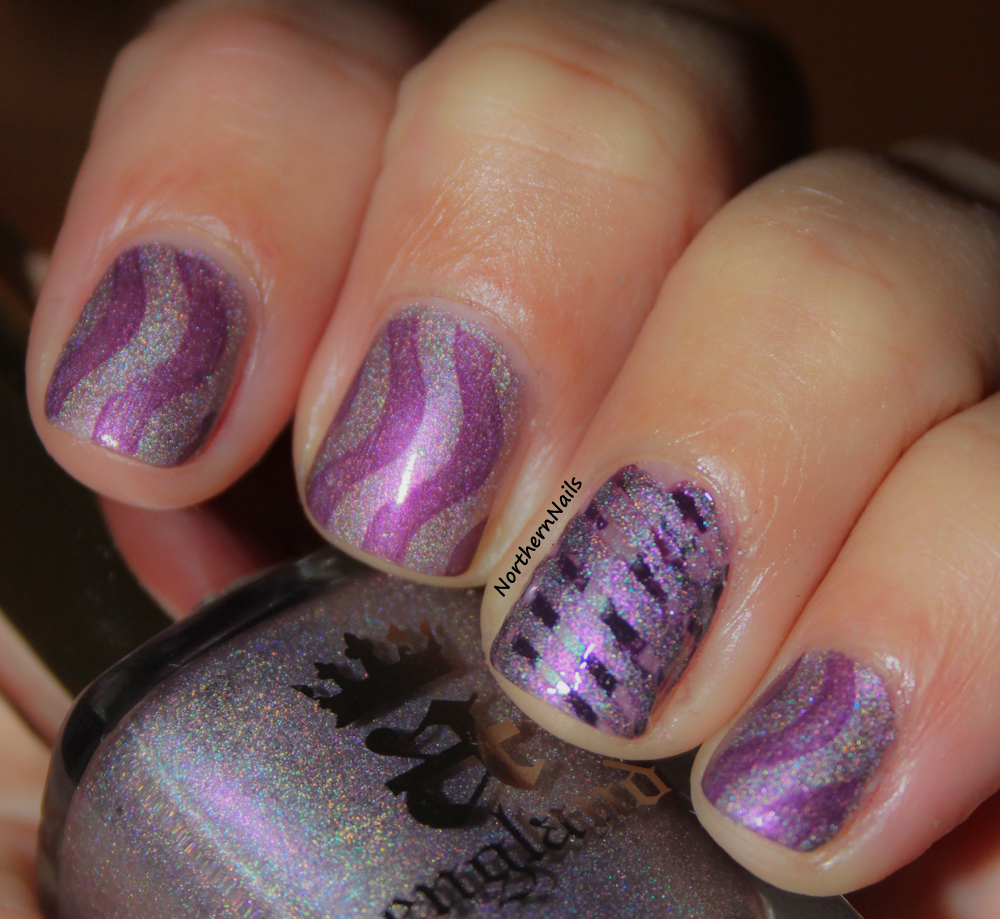 For this mani I used:
a- England - Princess Tears and Elaine
Avon - Inspired
Gals Princess plate no 2
Striper tape
After playing around for a bit I decided to do a wavy stamp to compiliment the straight lines from the tape.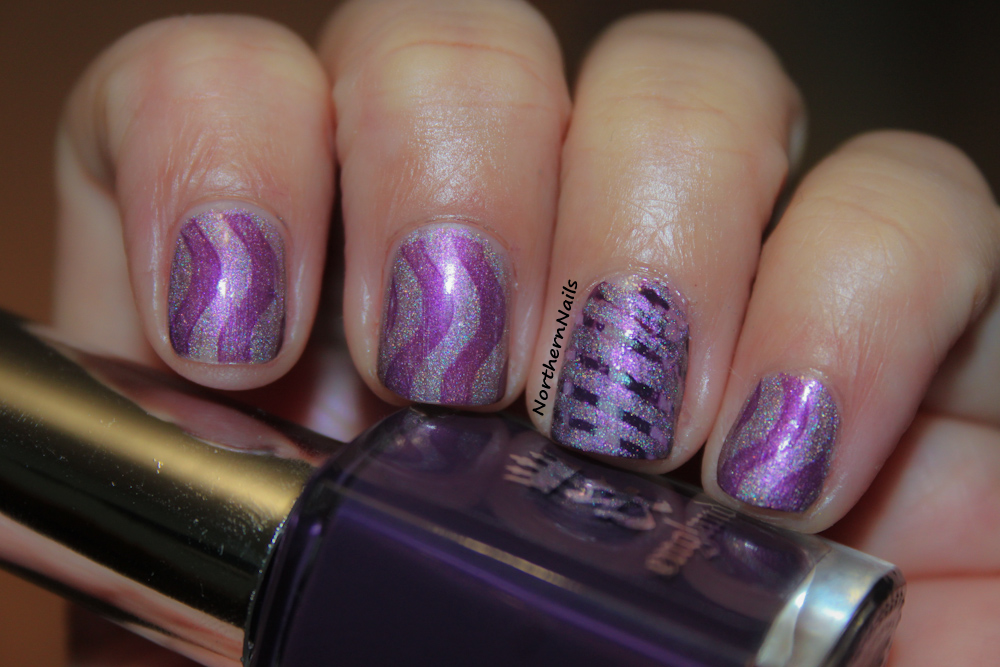 Under the tape mani I did alternative lines of Avon , Inspired and a-england, Elaine, I really love how this turned out quite effective next to the wavy lines :D and isn't a-englands Princess tears a beauty !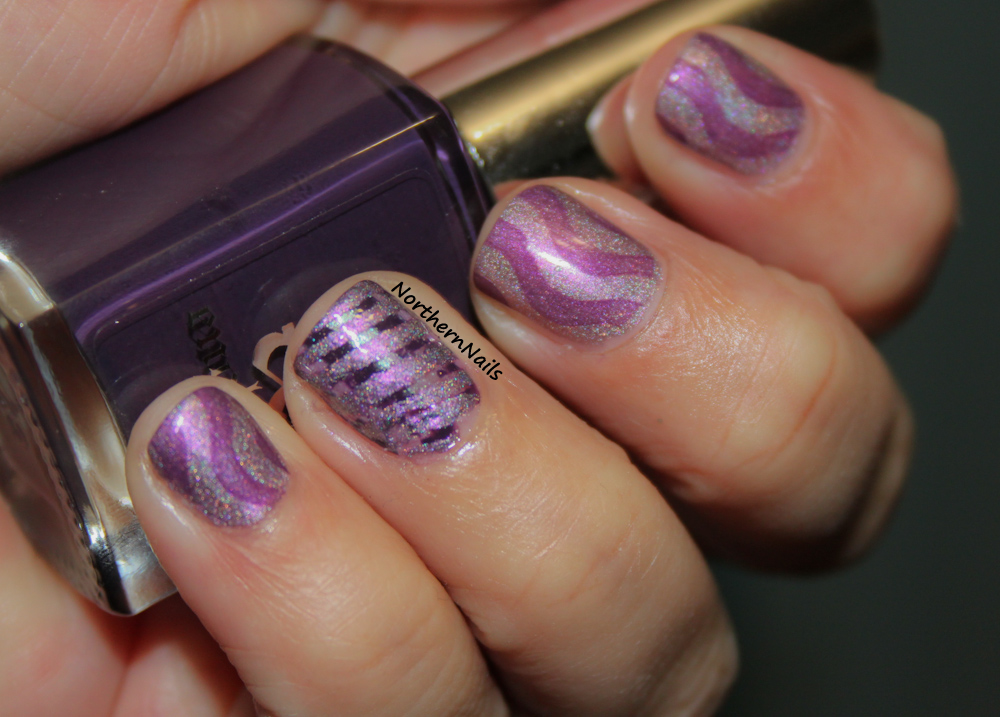 Thanks for stopping by and reading my dears and I have some more a-england beauties for you later in the week!