Hi Ladies, well do I have a couple of beauties this week to show you, I won them in a competition ran by Sally Morgan from
Sally Magpies
, today's polish is named after the little green fellow that use to live in the Galapagos, he was very special as he was the only one of his species left from the island he lived on , and although valiant efforts were made to court him nothing came to fruition and alas he died (very Sad) but because of this wonderful fellow came about the name for this delicious nail polish! It is pure magic!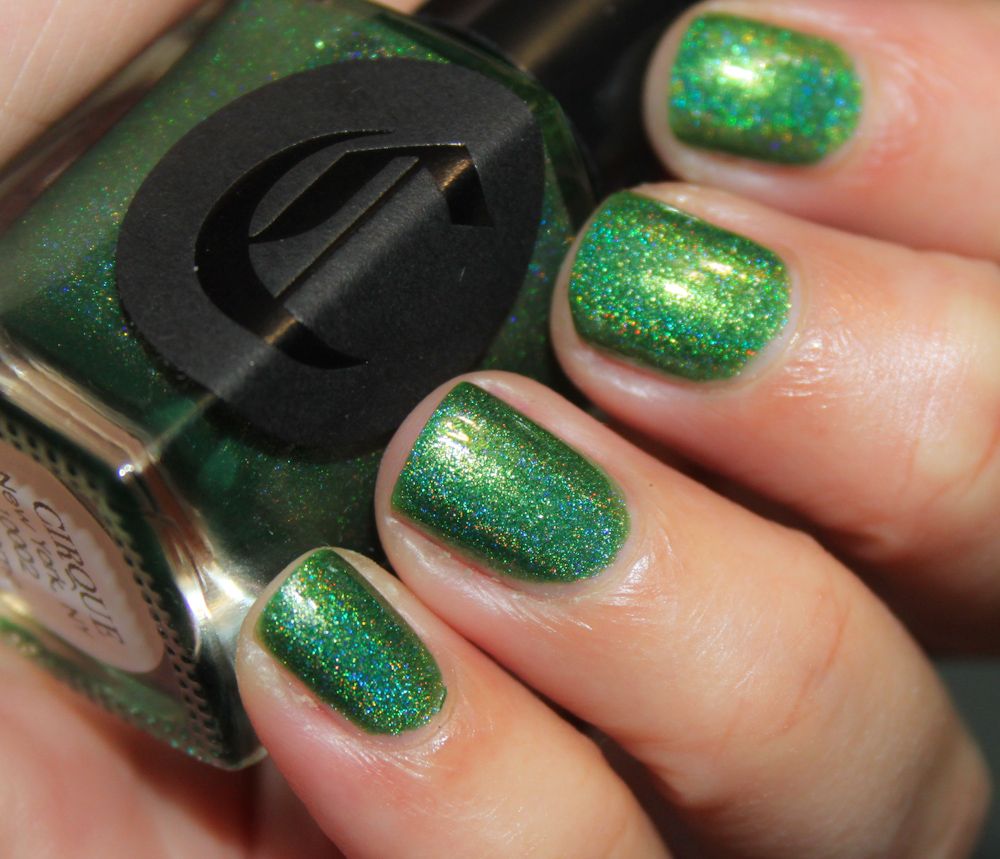 Lonesome George by Cirque is a wonderful green Holographic nail polish and wow, just wow, all I can do is let the pictures tell you the story.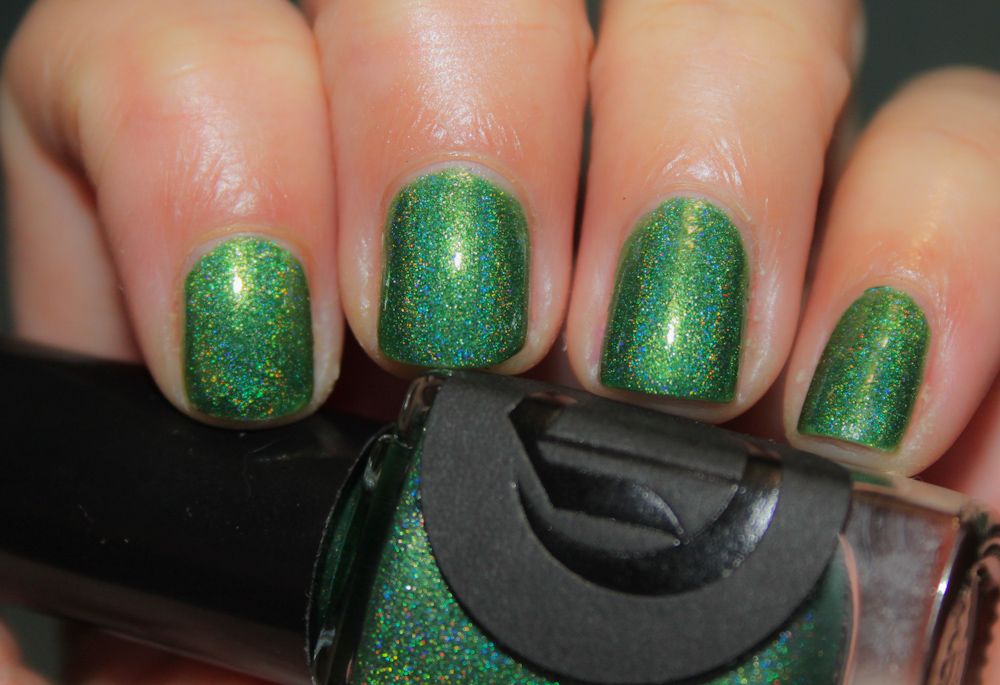 I love green polish and now I love holographic green polishes even more and if thats wasn't enough I tried to give my ring finger the look of it's name sake.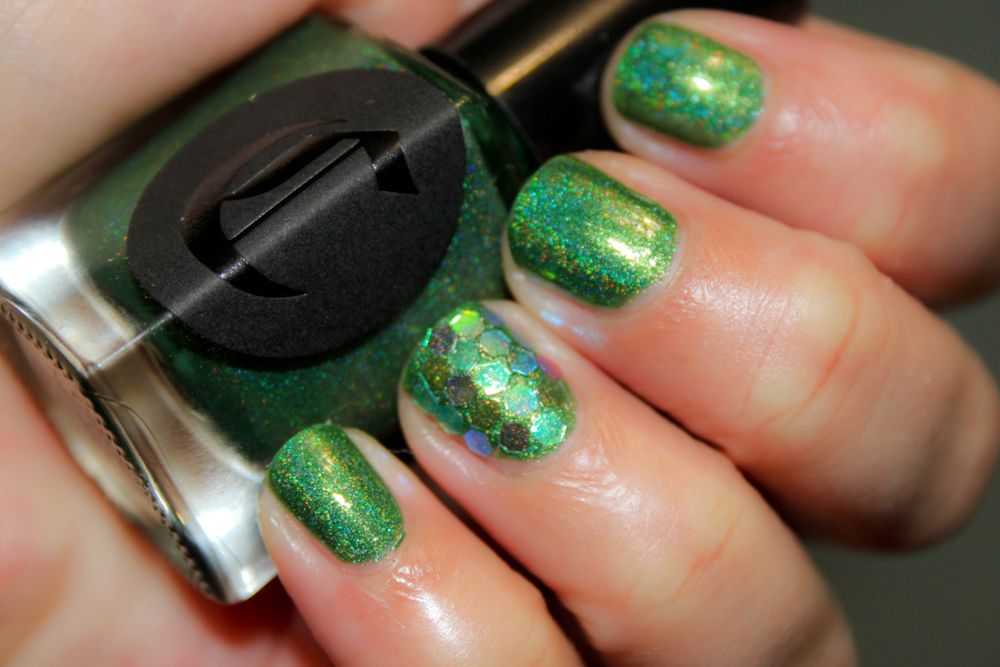 Using Glequins (dazzlings) from
Viva la nails
for £1.45 I recreated Lonesome Georges shell. I like how this turned out.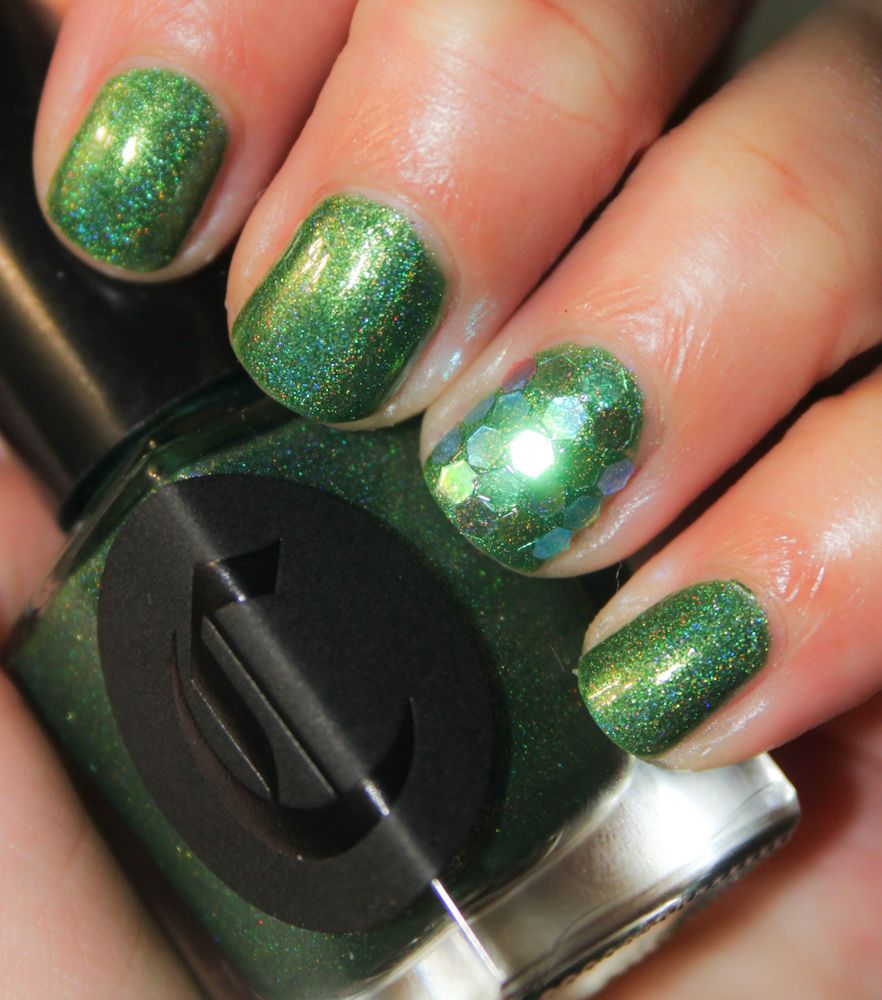 If you live in the UK you can purchase Cirque polishes from the lovely Sally at
Sally Magpies
for just £9.50 a bottle and it is worth every penny,
Check back on Thursday to see the other polish that I won in the giveaway!
Thanks for stopping by and reading and looking at the pretty pictures :D