Hi ladies , well today is Sunday and that can only mean one thing , it's Stamping Sunday at
Adventures in Stamping
and today's challenge is Inspired by your profession!
I work for the Post Office and before I start with the manicure post, I want to give you ladies out there some reassurance that if your ordering polish from abroad you are and will still keep on receiving them, also if your wanting to order from UK companies you are still Ok to do so, but if you are just a regular person like me I am afraid that the days for sending internationally are over, by all means keep trying to send your swaps , but you stand the risk of it being destroyed if it is found and Yes! they do have every right as you will be asked by people like myself , if your package contains any dangerous items , ie flammable , which unfortunately nail polish is. It really is a sad time for us nail polish enthusiasts but the rules are rules anyways onto my post! So I work at the Post office, mostly my job is give out money! (less said about that the better) and of course to take mail from Jo public for Royal Mail to collect and deliver on so I used a combo of the two!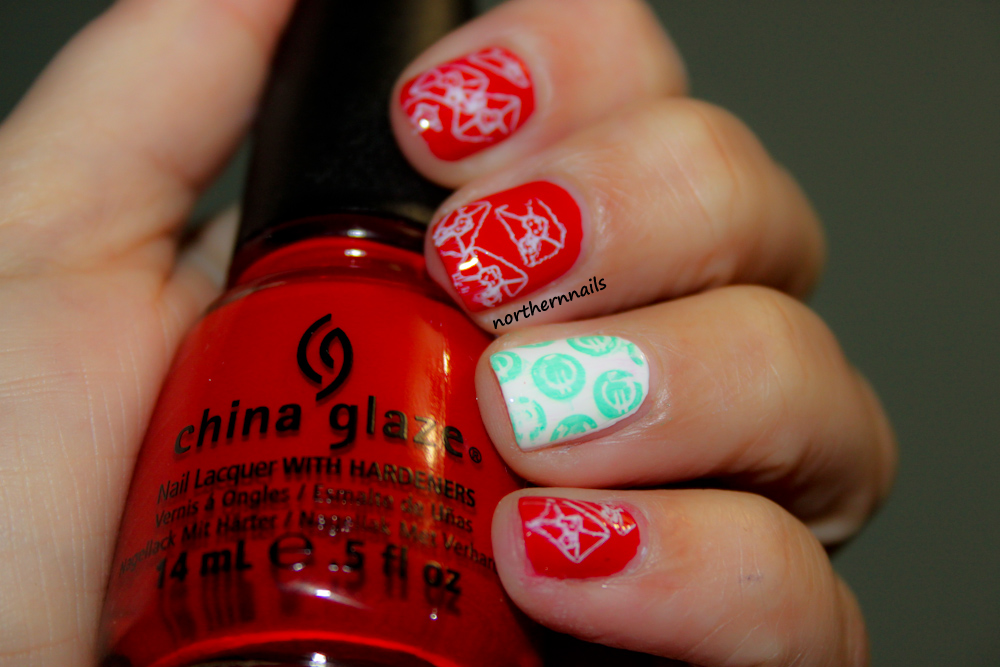 For this mani I used:
China Glaze: With Love
Cult Nails : Tempest
China Glaze: Four leaf Clover
Konad white stamp polish
Gals plate 15 Princess set
CH 54
Top Coat: NYC classy Glassy
First I applied two coats China Glaze, With love on all my fingers except for my ring finger , I applied two coats of Cult Nails, Tempest to the ring finger. Next using Gals plate 15 I randomly stamped letters all over my nails, this was supposed to represent all the mail I do during one day!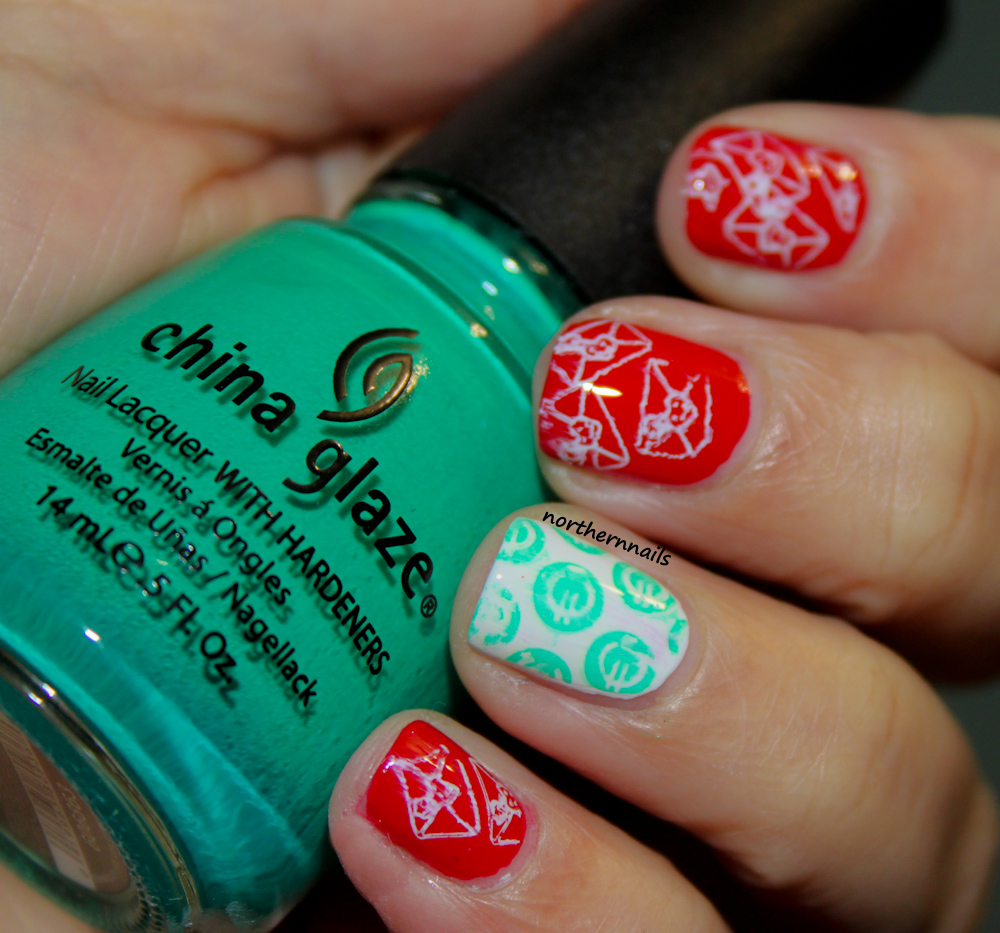 Then on my ring finger I stamped using China Glaze, Four leaf clover and CH54 plate this was to represent the money that I give out in any given day! I don't own a plate with the pound sign so the next best thing was the euro which we may have at some point in the future anyways!
I hope you enjoyed my inspired by my profession mani and can't wait to see all the other girls mani!
Thanks for stopping by and reading till next time !