Yeah , the Sat- ART -Day challenge is back on again after a small Hiatus! SO this weeks challenge is Amethyst Pattern Skittle, I already have mentioned that I love to wear purple in y clothes but rarely wear it on

my nails

, and here again I get to wear it and with a pattern, what to do what to do! I picked my favourite way to decorate my nails by usi

ng a dotting tool , you guessed it I went for a purple dotticure!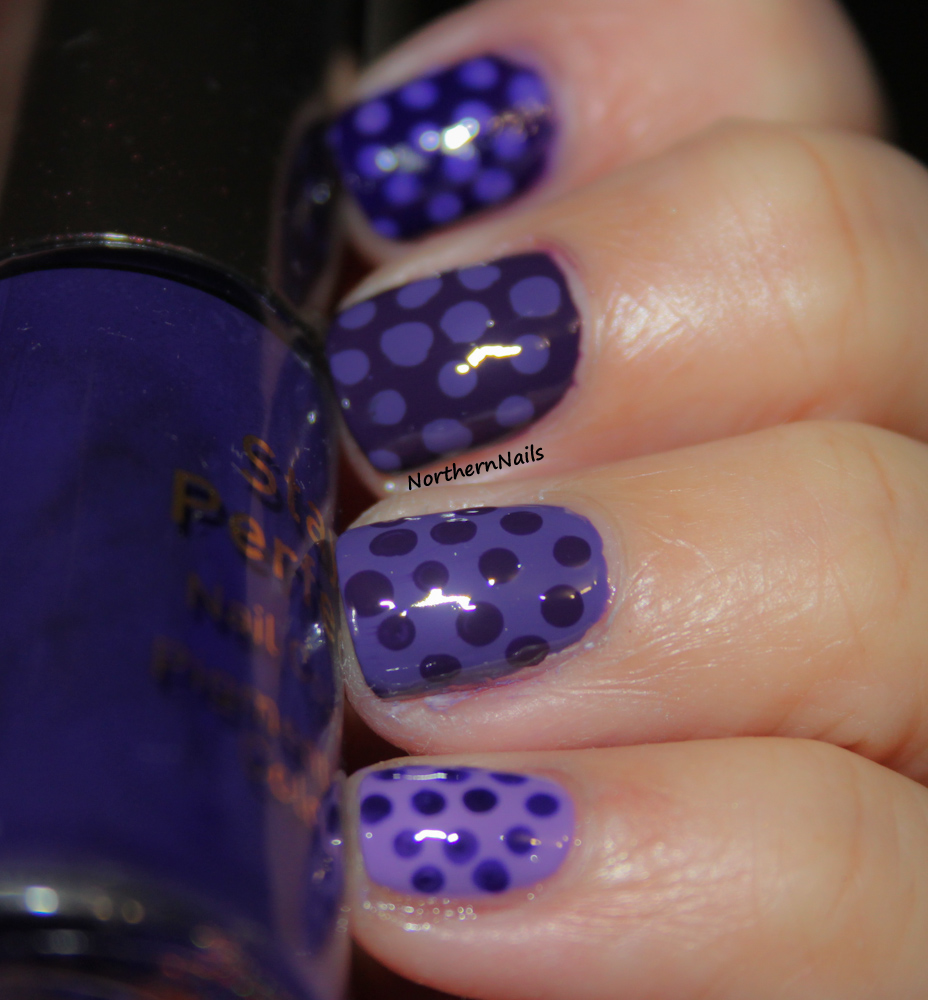 For this mani I used:
Index Finger: No7, Violetta - Dots: OPI, Grapefitti
Middle: Barry M, Blackberry - Dots: Illamasqua, Faux Pas
Ring Finger: Illamasqua, Faux Pas - Dots: Barry M, Blackberry
Pinky: OPI, A Grape Fitti - Dots: No7 Violetta.
Dotting tool
NYC Classy Glassy.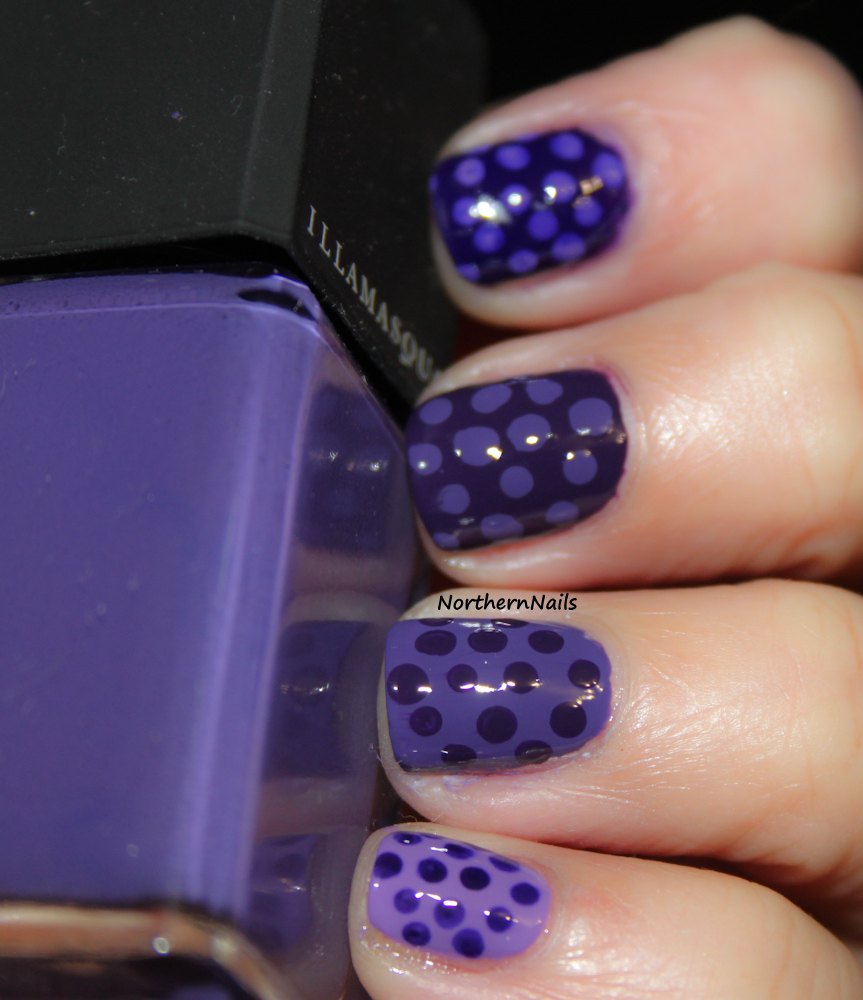 I decided that I would mix it up a bit and have the dots go skittle too! What do you think? I really love dotticure mani's and with these purples it is extra special.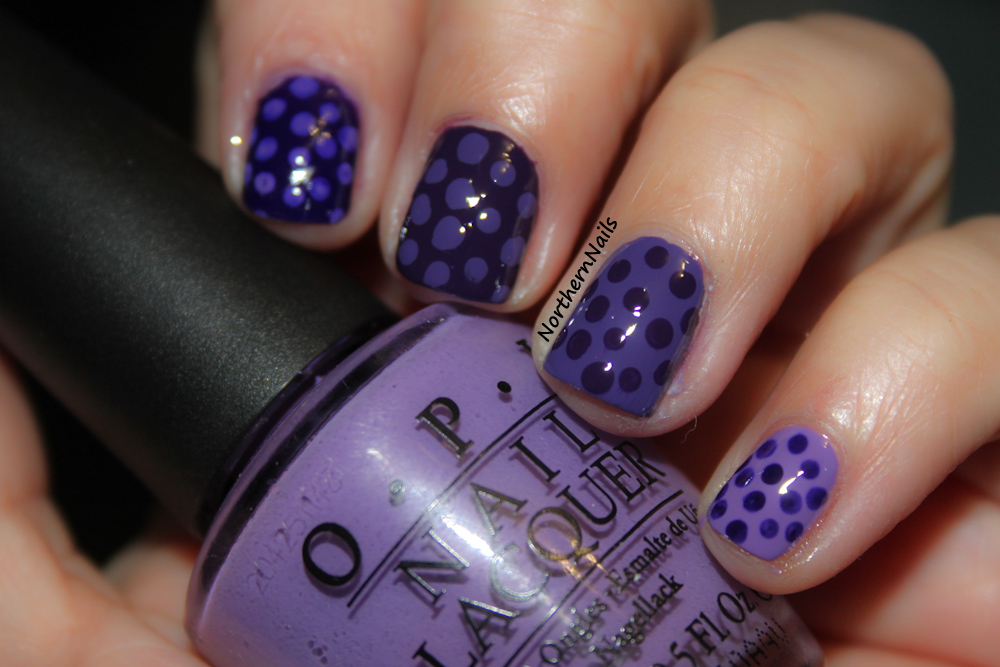 Do you like skittle mani's or do you prefer just sticking to one colour?
Here are the rest of the girls Sat- ART- Day entries check them out they all fabulous!