Hi Ladies hope this post finds you all well. OK so I suppose I had better explain the title of the post , well I am in a facebook group called Crumpets Nails Tarts and they have started a new Challenge which is called The Tri Polish Challenge ,If you want to know what the challenge is about and the full rules click here.
So this Months colours are Green, Purple and Coral, Man what a combo of colours! So here are my choices:
Purple - OPI - A Grape Fiti
Coral - Cult Nails - Scandalous
And remember I have to use these colours for four manicures :(
So here is my first post my Cabbage leaves!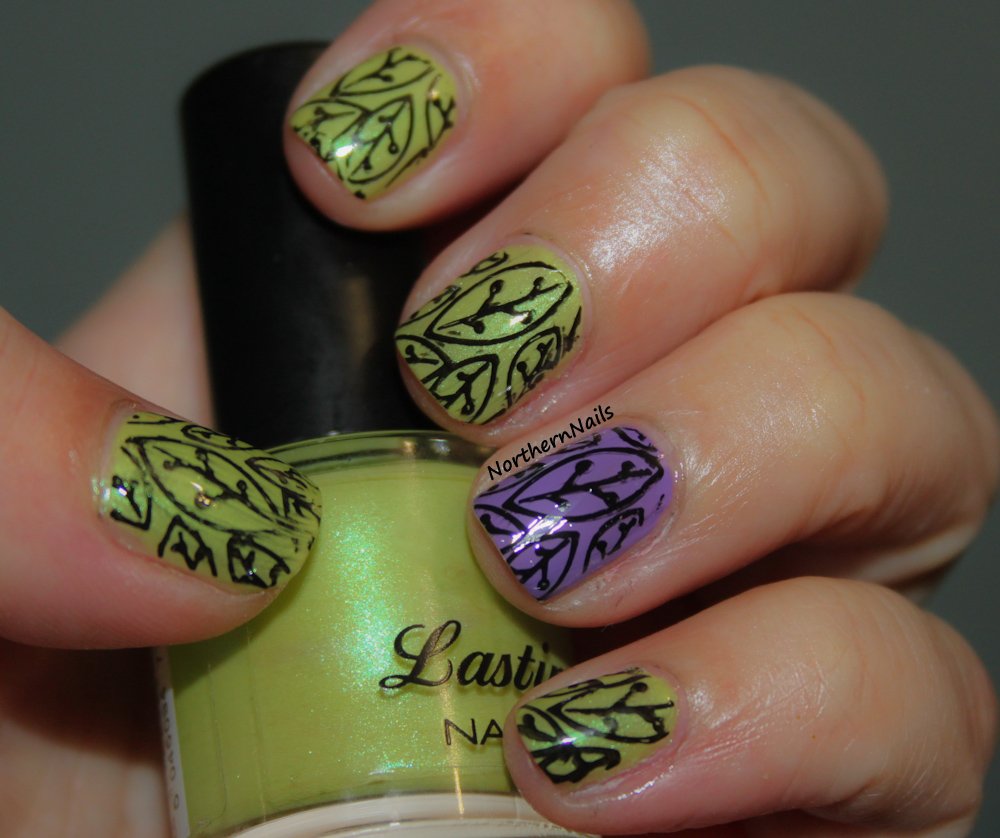 First I applied two coats of Boots 17 Juicy to all my nails except my ring finger, I love this green polish which has a darker green shimmer within it , this shade is from last springs Boots own label 17 and retails for £2.99 per 8ml.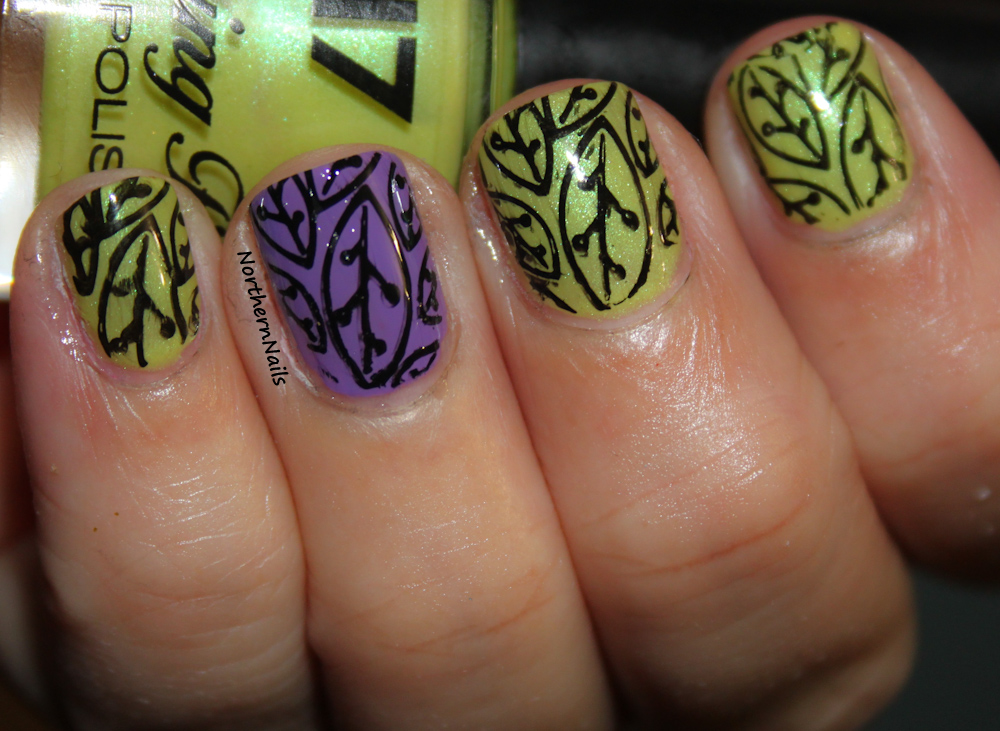 Next I applied t

w

o coats of OPI , A Grape Fit!

to my ring finger,

I love this shade of purple, a great one coater as well but as

I

love to apply two coaters for my pics I did , I

have tried this as a stamper and it does quite well!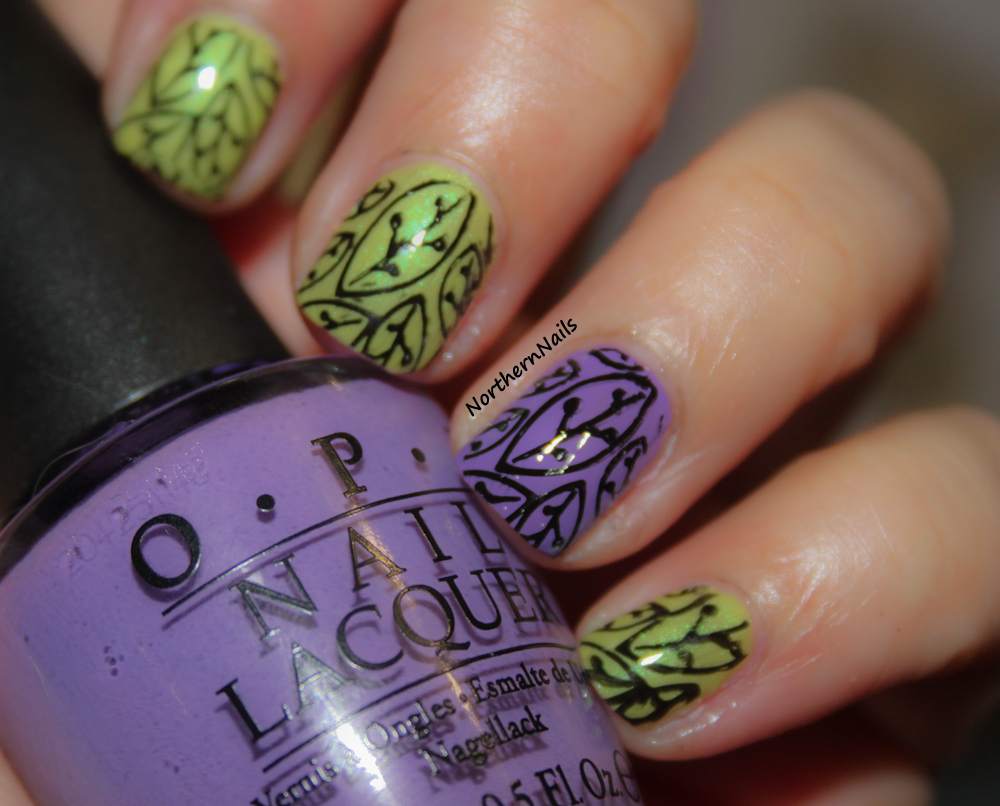 Then using konad Black and Cheeky plate 33 I stamped all my nails with the Leaves images, I really didn't know what I was going to to do with this manicure so, I applied the colours then went about looking through my plates for inspiration , then this plate jumped out at me because together the image and the colours you have Cabbages and I love my cabbages! Maybe a bit of imagination needed but it goes and I managed to use two of the colours

!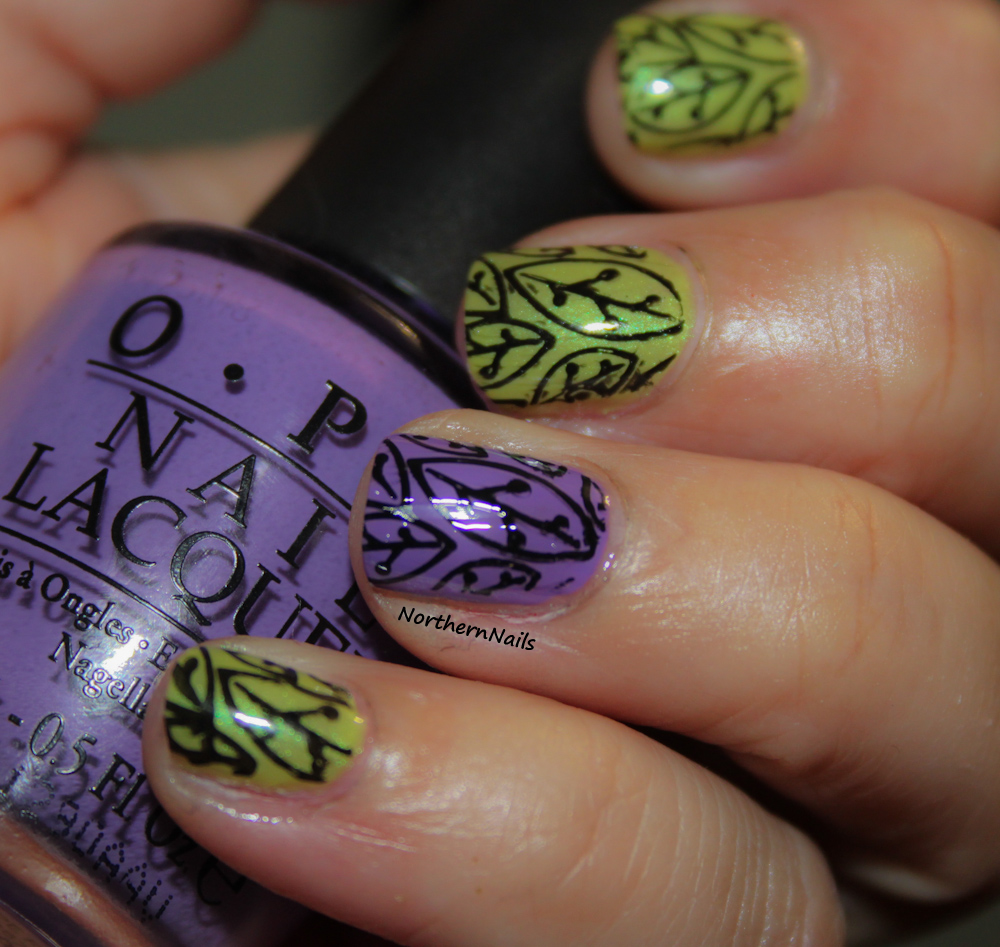 I hope i

haven't

scared any of you with the colours and I have three more posts to get through yet!
Lets check out what the other Nail Tarts have come up with!