We are on the penultimate post of the Tri Polish Challenge , if you want a reminder of what it is click
HERE
!
So today just for change I have some flowers, I just thought as it is now spring the blog could do with some flowers and this week there is going to be plenty.
so on with the post!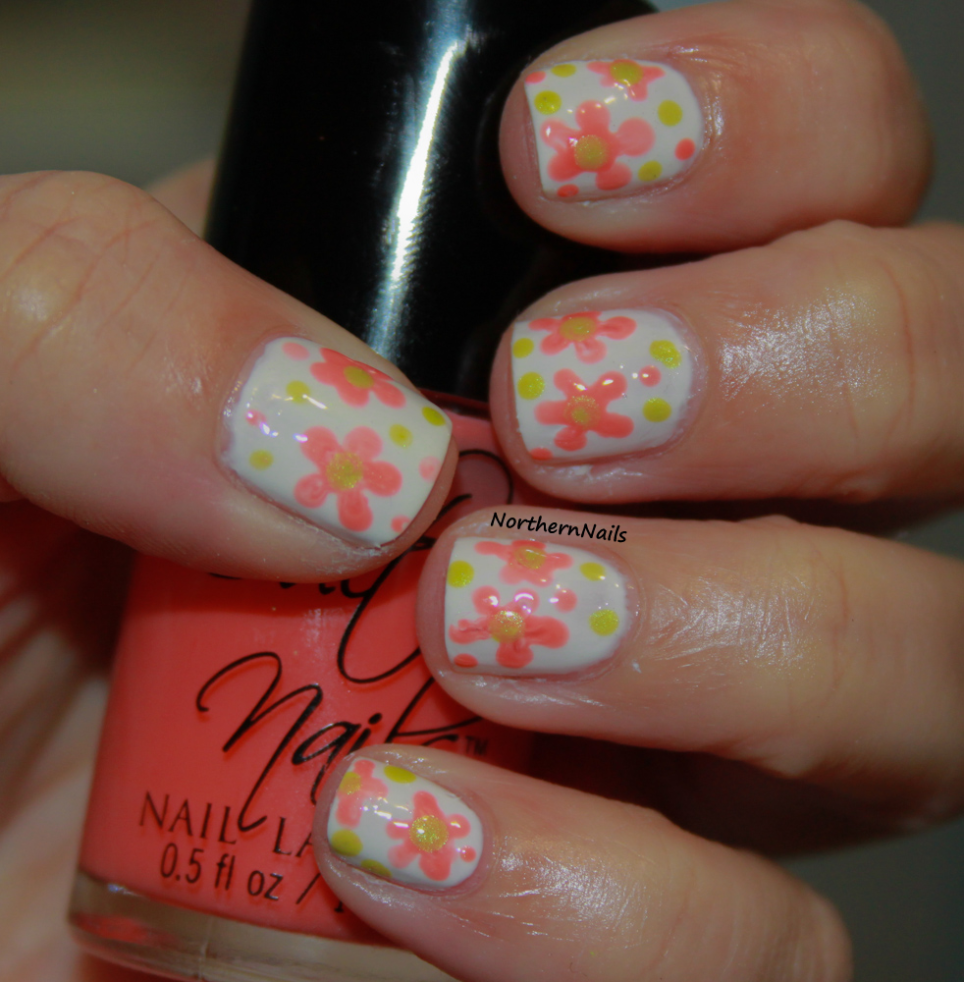 For this mani I used:
Revlon - White on White
Cult Nails - Scandalous
Boots 17 - Juicy
Models Own Topcoat
OPi Nail envy basecoat
Dotting Tools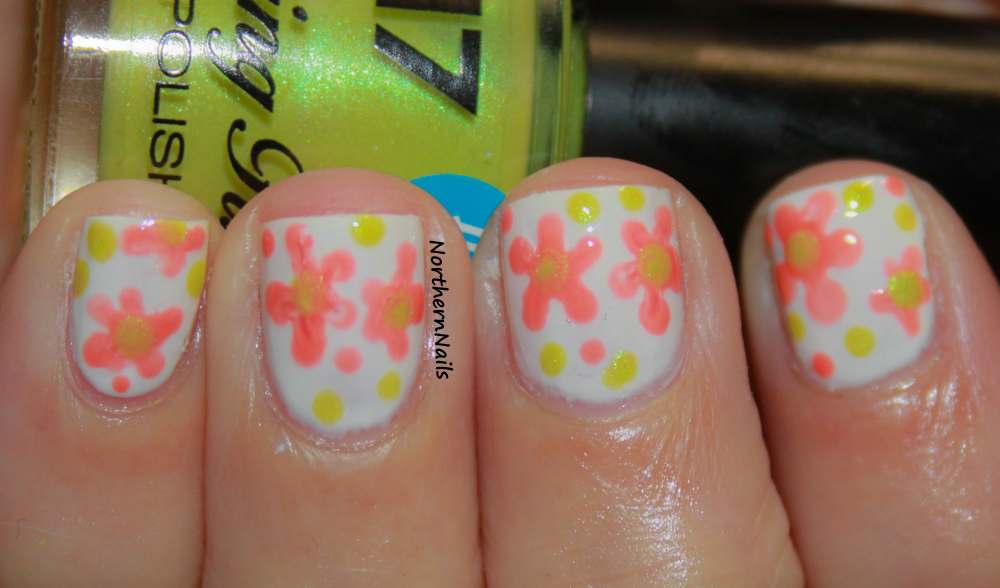 First I applied two coats of Revlon White on White on all my nails, then using a dotting tool I made some flowers using
Cult Nails , Scandalous
. Then using
Boots 17 , Juicy
I randomly placed some dots , I really loved this design , it really is spring!
Thanks for checking out my blog now go see what the other talented ladies have done!