So today is Sunday and on Sundays we stamp at Adventures in Stamping and today's brief was for Chickens, eggs ,bunnies
,
Its Easter so show some Easter spirit on your nails! So I did , I am not a religious person and I have the utmost respect for other peoples beliefs as I hope they do of mine! So I decided on using a bunnie and eggs for mine as the only thing remotely easterish in our house is the ritual of eating chocolate then long walks finding treasure (geocaching!) So here is my Girly Spring manicure!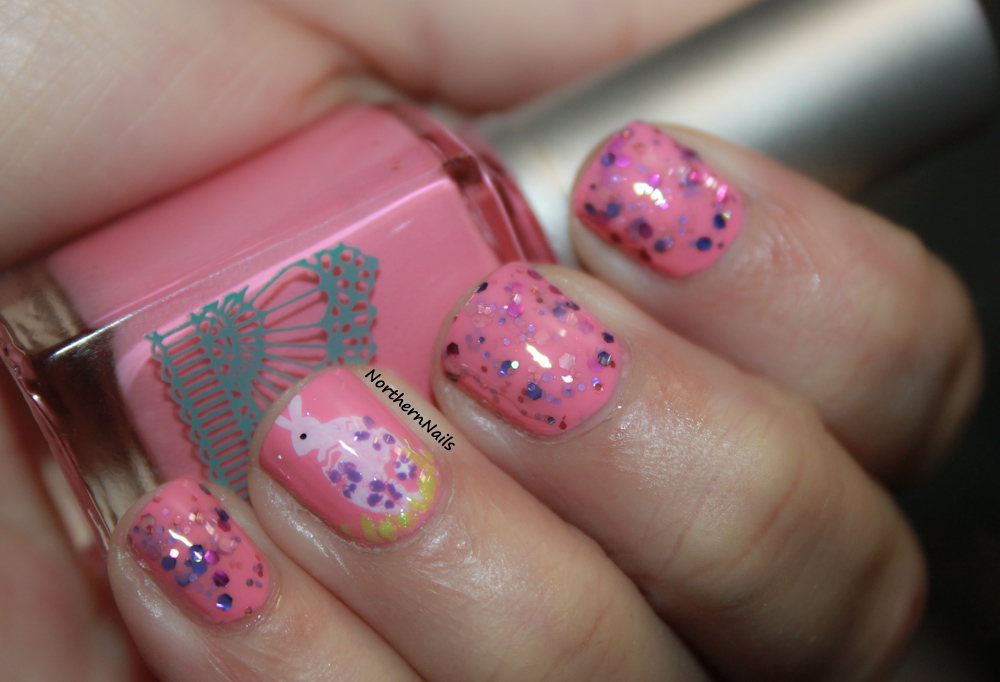 For this mani I used:
Superdrug Flutter set - Pink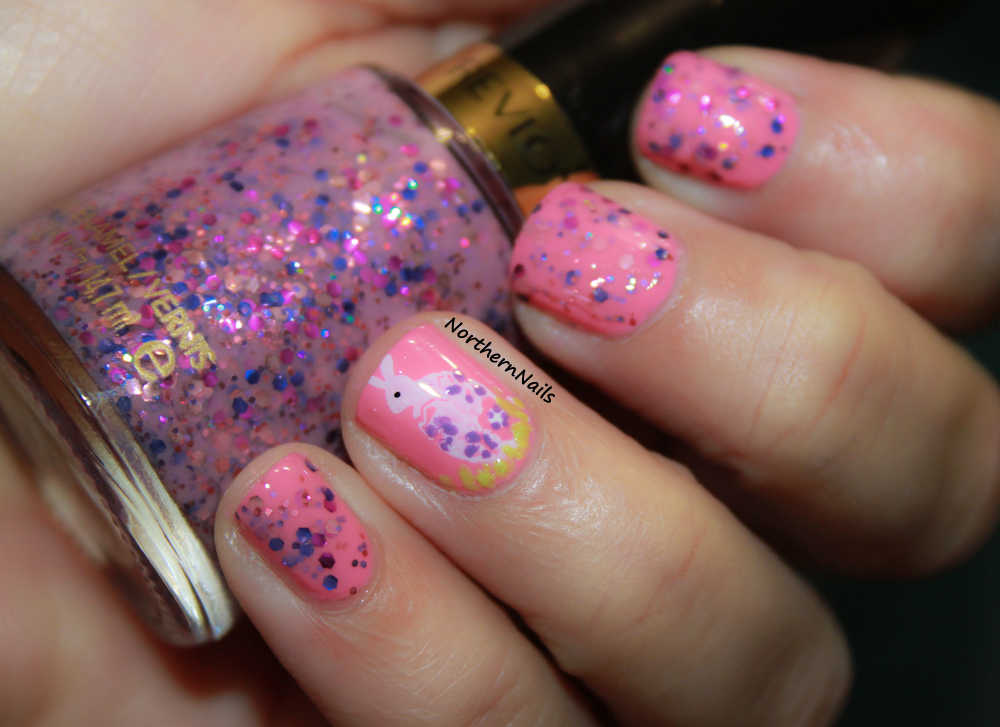 First i applied two coats of the pink polish in the Flutter set from Superdrug , I received this of a friend for Christmas! Then I applied two coats of Revlon Girly over the top, I love this glitter nail polish as it has pinks blues and purples within whats not to love about that!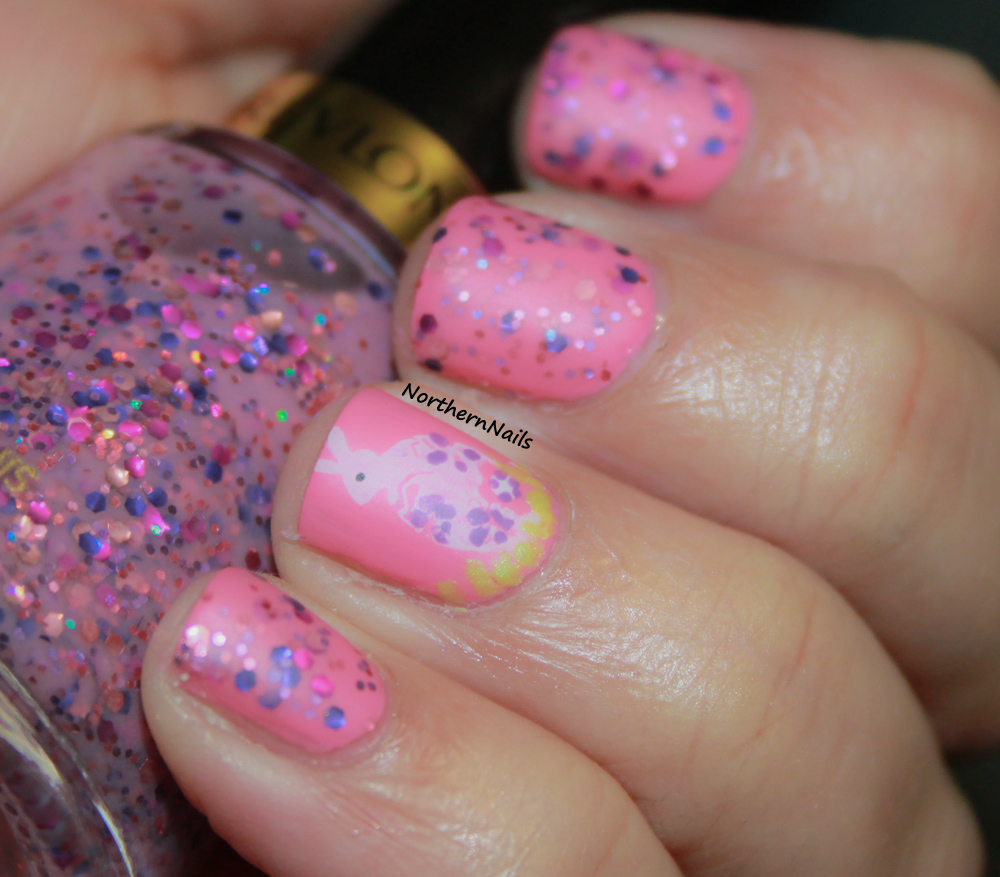 Then using Konad white and BM plate 302 I stamped the Bunnie egg image on my ring finger! then added some colour to it using a dotting tool and OPI a grape fit! and Boots 17 Juicy , ( I used these as they were handy from the previous post!)
And me being me had to mattify the whole thing by using Rimmel Matte topcoat! I just love how this turned out!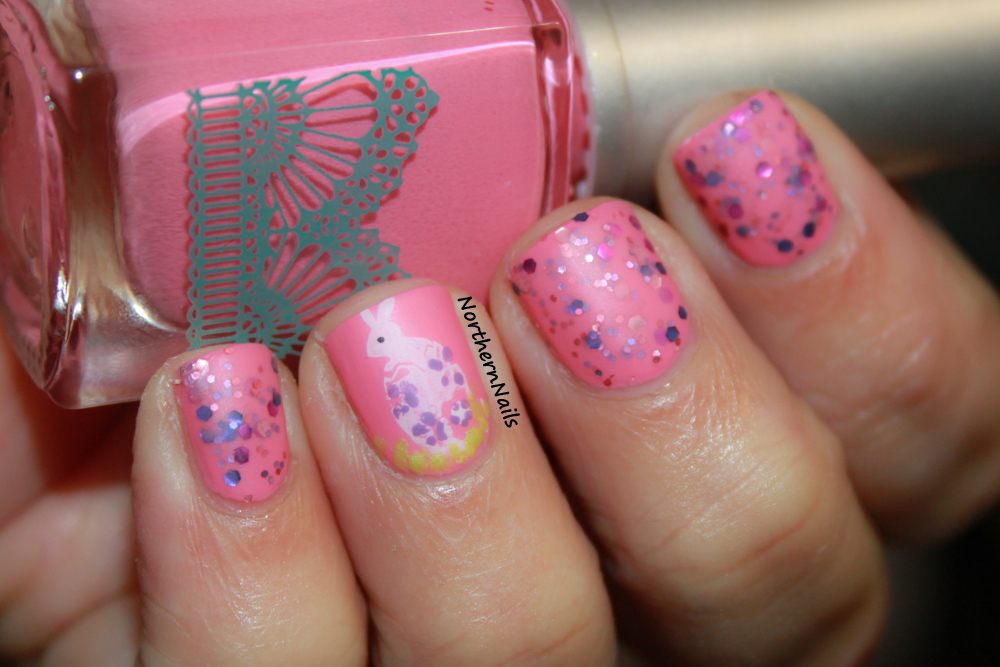 So whatever you are celebrating today have a fabulous time and dont overdo anything!