Hi ladies , I am so sorry I have been AWOL again , I was struck down with the dreaded sickness bug which resulted in me going to hospital , long story short I pulled a muscle in my chest and have been on knockout pills for two days , but I am slowly healing and thought I would pull one from the vault!
This is a polish that I bought after my Ibiza holiday and it went great with my tan , not so clever on my pasty olive skin though and I jazzed it up with a bit of stamping, as it is a vault image I am unsure about the plate if you know let me know in the comments!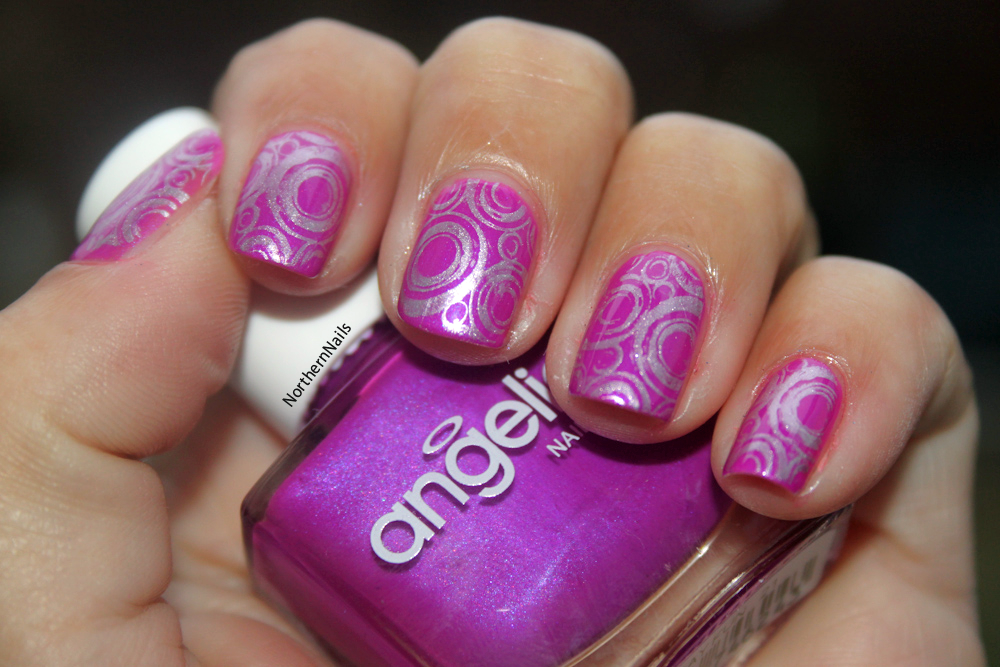 For this mani I used:
2 coats of Holiday Fun - Angelica
Barry M - Silver foil for Stamping
Unknown plate !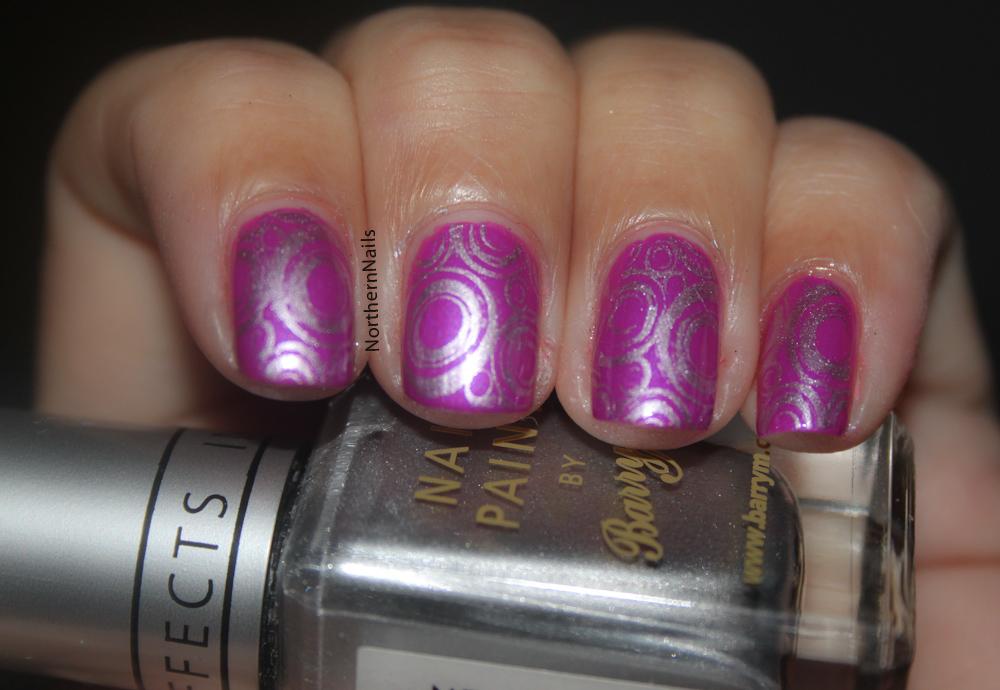 This brand can be found in Primark stores for £2.99 and they have a lovely range of colours and finishes and look like they could be a goto brand for me! Especially with the Royal Mail rules that are being enforced ;(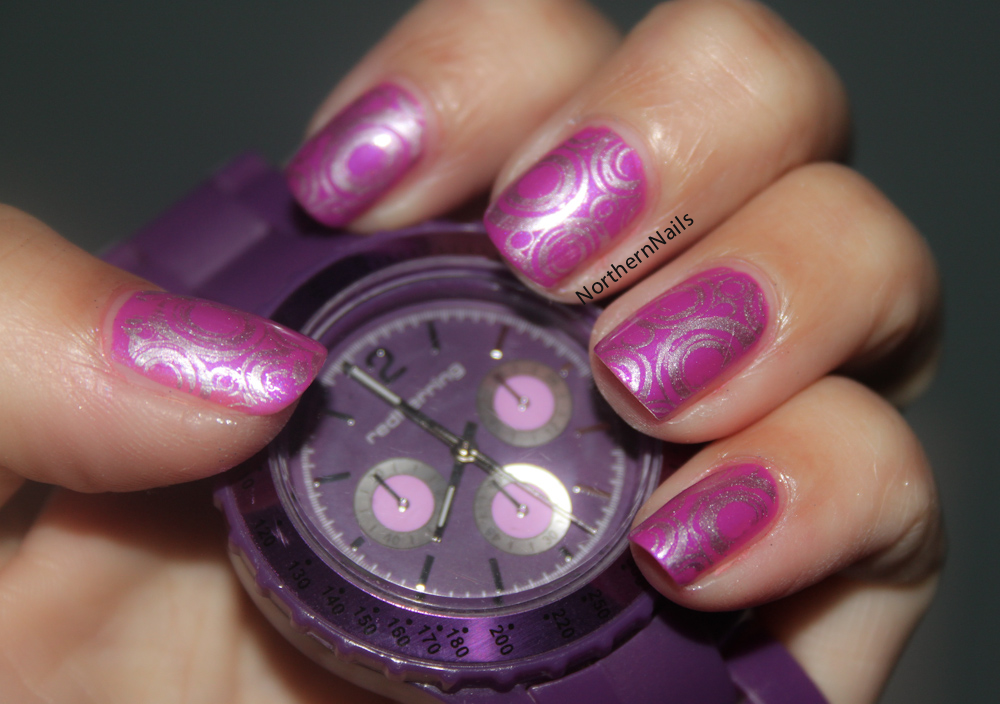 And look how good my nails look, bring on the summer months I say! Hope to be back very soon with my usual posts till then enjoy!