Hi all it's Sunday already , where did the weekend go?
So this week for the stamping challenge at
Adventures in stamping
the theme is Earth Day.
So I have a mani for you that celebrates Earth Day and this year they focused on Climate Change which is something I think is already happening , you only have to look at the weather we've been having of late to know something is up. One way we can all help towards climate change is by recycling , so that waste that can be reused is and not put into landfill sites, which can take decades to decay! If you click
HERE
you can upload a pic to contribute to Earth Day and maybe find out how you can help ! Now on with the mani.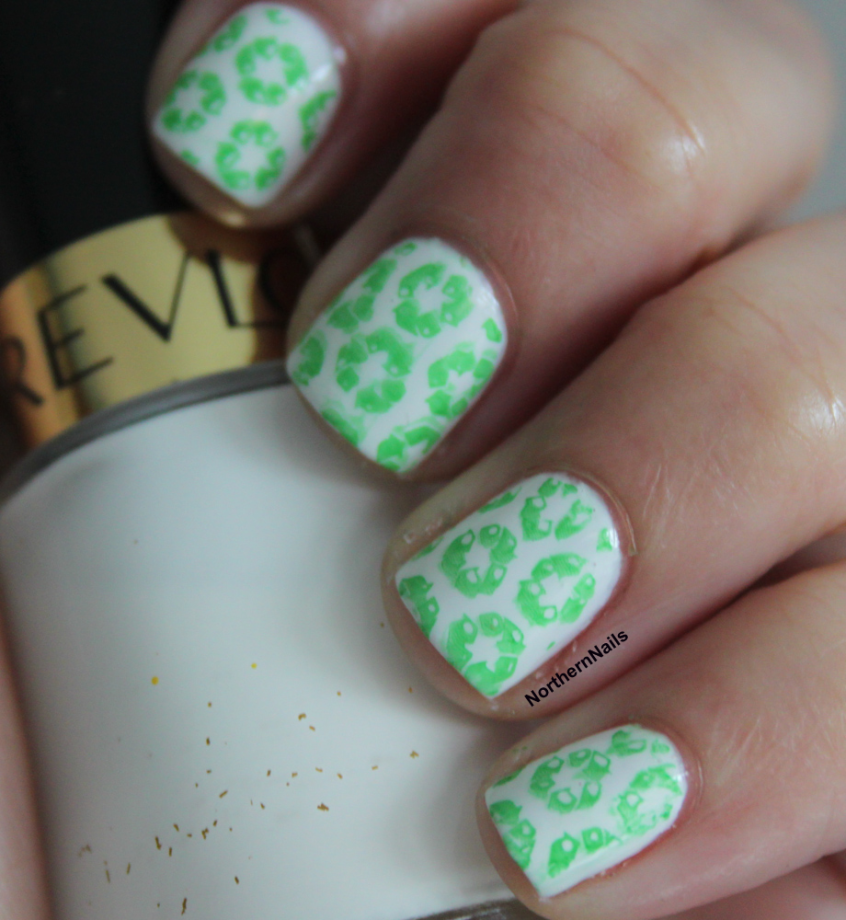 I have wanted to try this plate out for a while and I finally got around to it. First I applied three even coats of
Revlon - White on White
to all of my nails.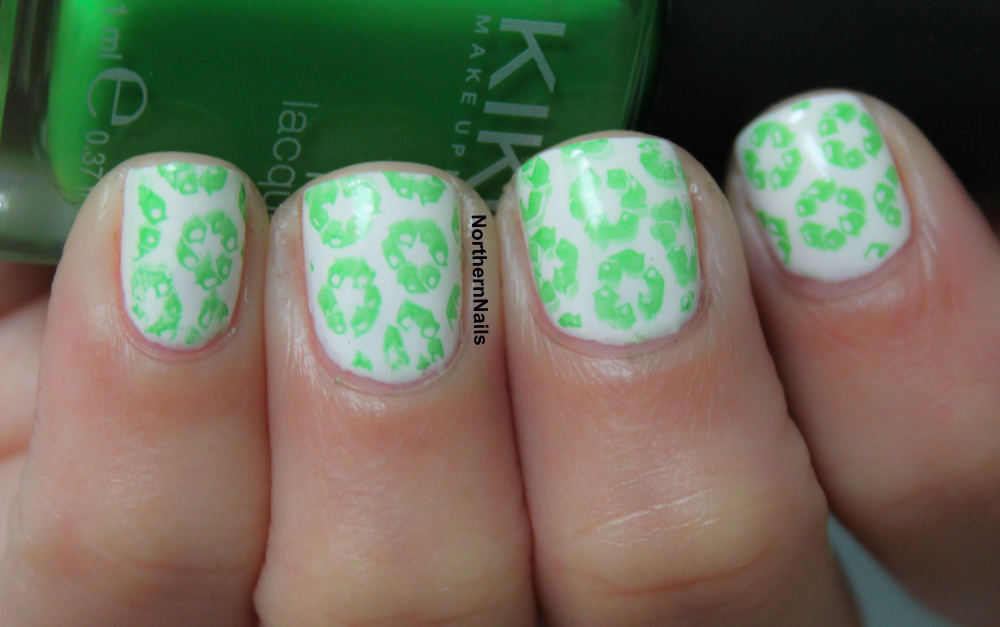 Then using
Cheeky Plate 33
and
Kiko 391
I stamped the recycle image onto all my nails.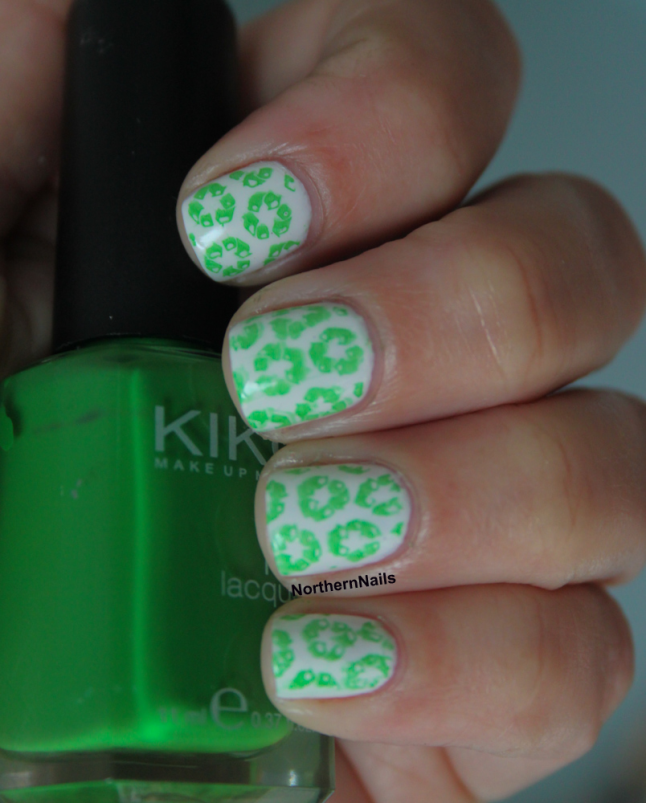 The Kiko wasn't great at stamping but I still love how this turned out!
For this mani I used:
Kiko - 391
Cheeky Plate - 33
Revlon - White on White
Models Own - topcoat