HI all! Hope your all enjoying your weekend, I am having to go into work today for a few hours , but before you feel sorry for me let me tell you, I have just had a fabulous relaxing week off work, while getting the house and garden tidied and I am not back in until Tuesday, so no r's!
Last Saturday I posted swatches of the new Maybelline Polka Dot Polishes, but I never got to buy Shooting Stars the one I really was after, well I went shopping yesterday and managed to snag a bottle and wow it is lovely, I swatched it as soon as I got in, below are pics of two coats Shooting Stars straight on the nail , no polish underneath, it looks darker in person but in the pics there is some visible nail! Maybe three coats would have been better or a blue polish underneath, I will experiment, but I wanted to show you all how yummy this polish is. I also included a Macro.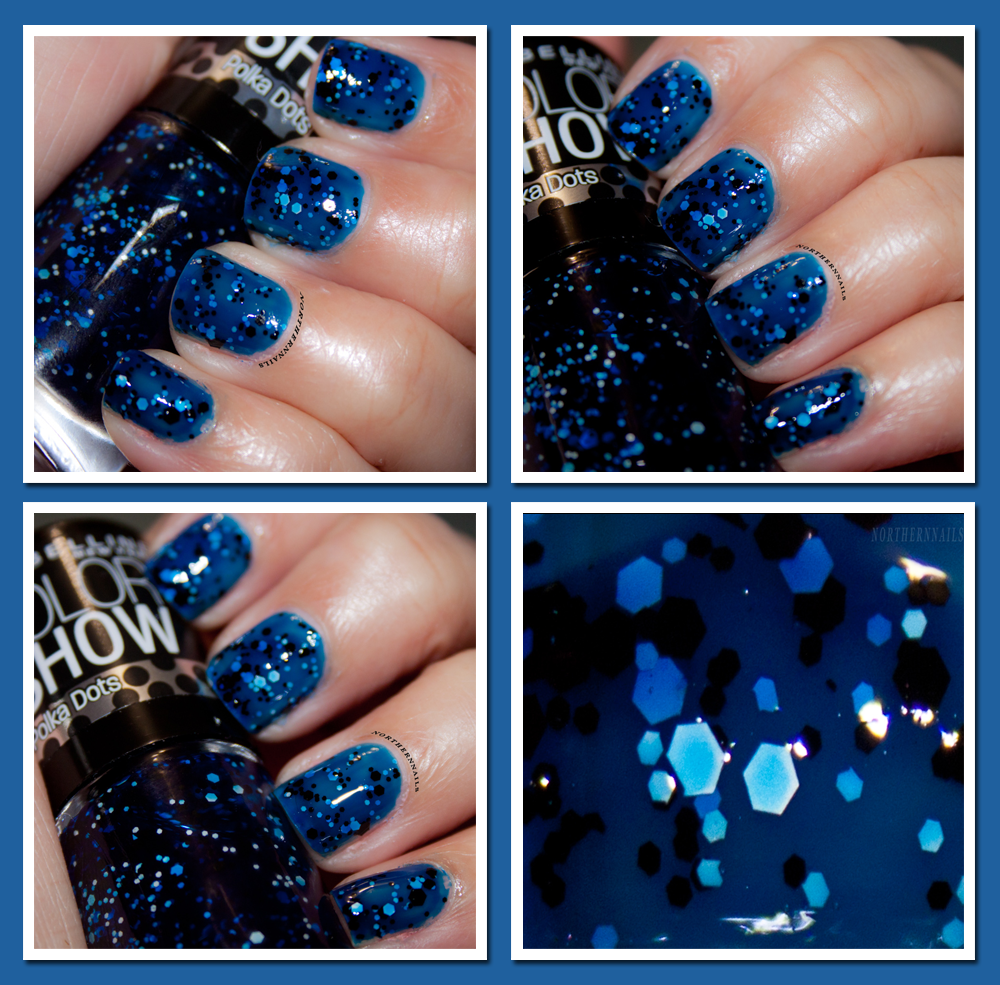 You can get your Maybelline Polishes in the UK from
Superdrug
or
Boots
and at the moment Superdrug is has a 3 for 2 offer.
I am not sure as to whether you can get these polishes outside of the UK?
Have a fabulous Saturday , Dr Who's on tonight? Matches the polish!