Hi all , I know I don't normally post on a Saturday but I had too share with you the new
Maybelline polishes
I found in my Superdrug today , they are from the Polka Dots collection , I managed to snag three of the four from the collection,
Speckled Pink
,
Rain Forest Canopy
and
Chalk Dust
, the one I am missing is the one I would have loved to have gotten
Shotting Stars
, Blue based , maybe on the next trip! Here they are !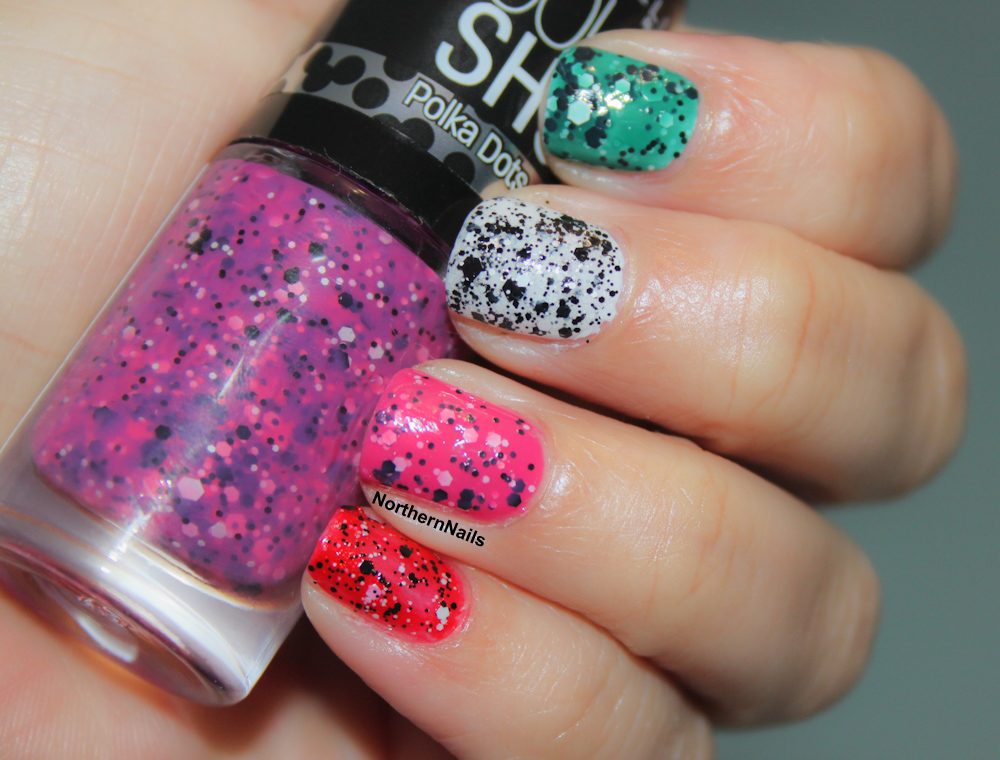 Speckled Pink
has a pink base jammed packed with black and White polka dots. This polish is sheer so you will need to put over another another polish,or it may take a few layers to build it up.I applied tow coats of
Cult Nails Devious Nature
on my ring finger with Speckled Pink over the top.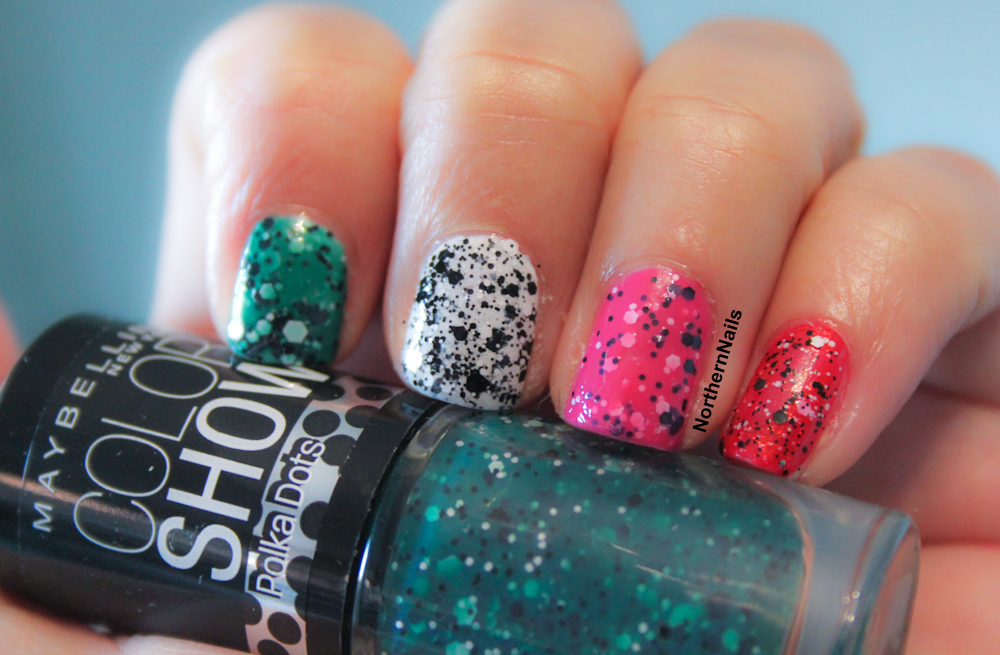 Rain Forest Canopy
has green base and is jammed packed with black and white polka dots . I applied one coat of
Cult nails Tempest
and then one coat of Rain Forest Canopy over the top, I think the white makes this pop, like Speckled Pink you would need to build this one up to achieve full coverage.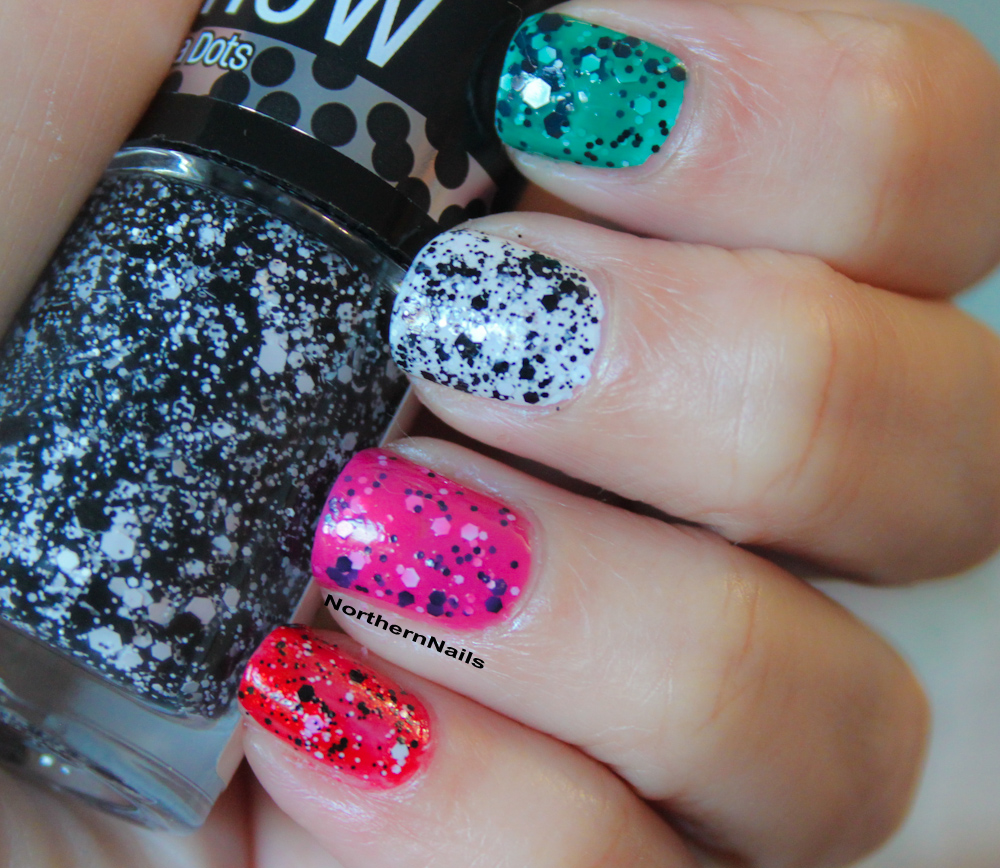 On my ring finger is
Cult Nails Annalicious
with Chalk Dust over the top.
Chalk Dust
has a clear base and is jammed packed with different sized black and white dots. On my middle finger Chalk Dust over one coat of
Cult Nails Tempest
, I loved both looks equally. You may think you have seen something like Chalk Dust before and you would be right,
L'Oreal ,Confetti
which is almost identical but at 4.99 for 5ml, Chalk dust is more economical. Below is a swatch of them both side by side. I think Maybelline has the edge with more variety of sized polka dots and you get more for you pound!
Pinky and Middle finger - Chalk Dust / Ring Finger and Pointer Confetti.
This is a great collection , it is great to see the main brands trying to bring out collections that can rival the indies.
You can buy these polishes from Superdrug for 2.99 for a 7ml bottle which think is a bargain also at the moment in Superdrug you can buy one and get one half price. So you can pick up 4 polishes for under £10 what a bargain!
Thanks for stopping by and reading !
* I am not paid by these companies and have not been sent these items for review or as payments for reviews*